Always the perfect excuse to take the afternoon off work and peep some of the hottest fashions on the field, Melbourne Cup Day 2017 rolled around on November 7. Despite the fabulous fascinators and darling dresses, though, this year was all about the makeup.
Makeup Trends We Spotted at the 2017 Melbourne Cup
From bold lips and fluttery lashes through to flawless skin and shimmery eye looks, there was something for every taste and talent at the Melbourne Cup this year. Always an event to watch for up and coming summer trends, all of Australia's most fashion forward ladies were out in full force.
Keep on reading to find out our favourite makeup looks and trends from this year's Melbourne Cup.
Muted Pinks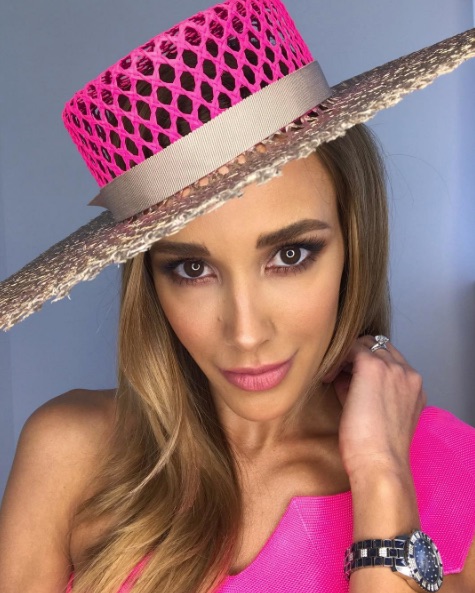 The 2017 Melbourne Cup is undoubtedly the year of hot and bright pinks. From Kate Waterhouse's turban to Jodi Anasta's dress, we're seeing this fuchsia shade absolutely everywhere on the field. Bec Judd stuns in the go-to hue, which is reflected both in her asymmetrical, one-shoulder dress by Lolitta and her straw hat (but it's like, a fashion straw hat…).
Although hot pink can be garish as part of your makeup, this year's best dressed managed to seamlessly integrate a more muted tone into their looks without appearing like a kid let loose in mum's makeup bag.
Make like the beautiful Bec and focus on a slightly less saturated version of your fave pink, dotting it along the lower lash line and reflecting it through your lipstick. If you're feeling ultra-daring, pick out a pink that differs just slightly from your outfit–for instance, a pink with a little more red in its undertones.