Shannon Harris is New Zealand's number one Youtube star – you might know her as Shaaanxo. Known for her bombshell blonde hair and her killer make-up looks, Shan is a home grown, self taught MUA that inspire millions around the globe every day with affordable makeup tutorials, high end product reviews and amazing lip swatches.
With over 2 million subscribers on her YouTube channel, 1.2 million followers on Instagram, as well as her own brand of makeup brushes and accessories, this 20-something is definitely killing it at the moment.
Recently, here at RY we were lucky enough to have the chance to work with Shan herself!
Keep reading below to see Shan's favourite RY products or watch the full video below.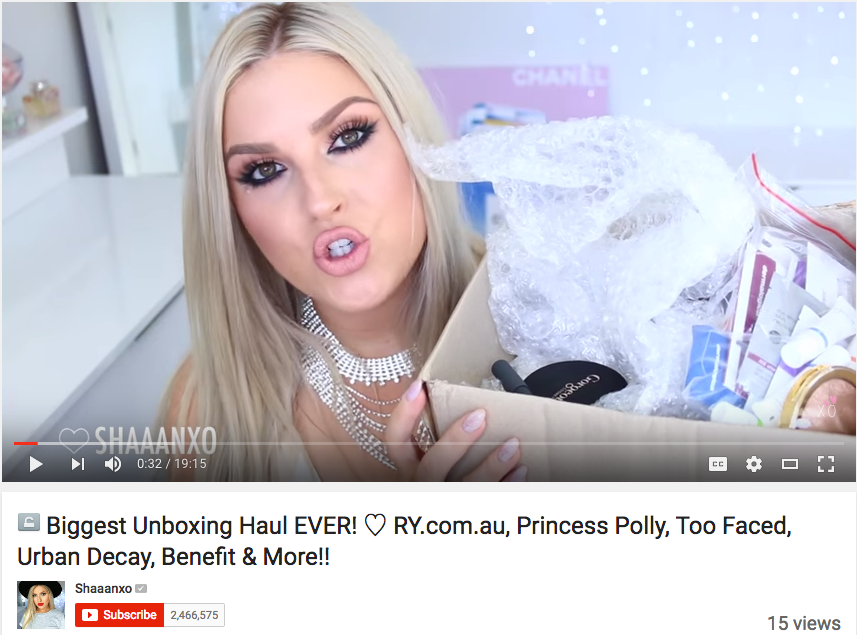 The first item Shan loves is the Napoleon Perdis Mosaic Powder in Blushing $60.00 – a beautiful glowing blush that works as a two-in-one blush and highlight for a flawless complexion.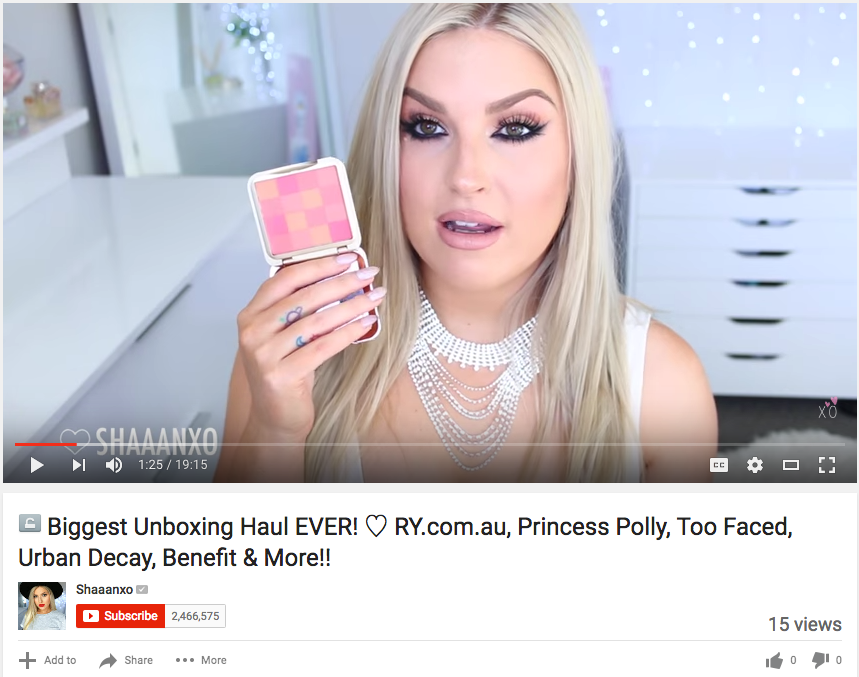 Bring a little bronze gleam into your complexion like it's Summer all year long with Napoleon Perdis Cheek Patrol in Bronze $60.00. These baked powders deliver instant glamification.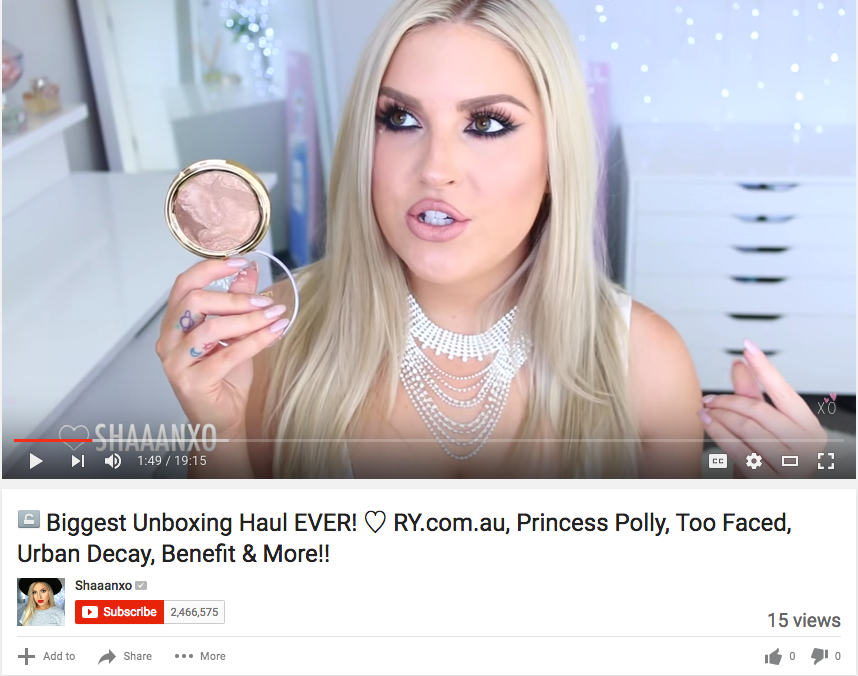 Bite Beauty High Pigment Pencil's always pack a punch, and Shan's pick of Corvina is the perfect bright coral pink to suit most complexions. All Bite products are made with all natural ingredients and are good enough to eat. $36.95 each.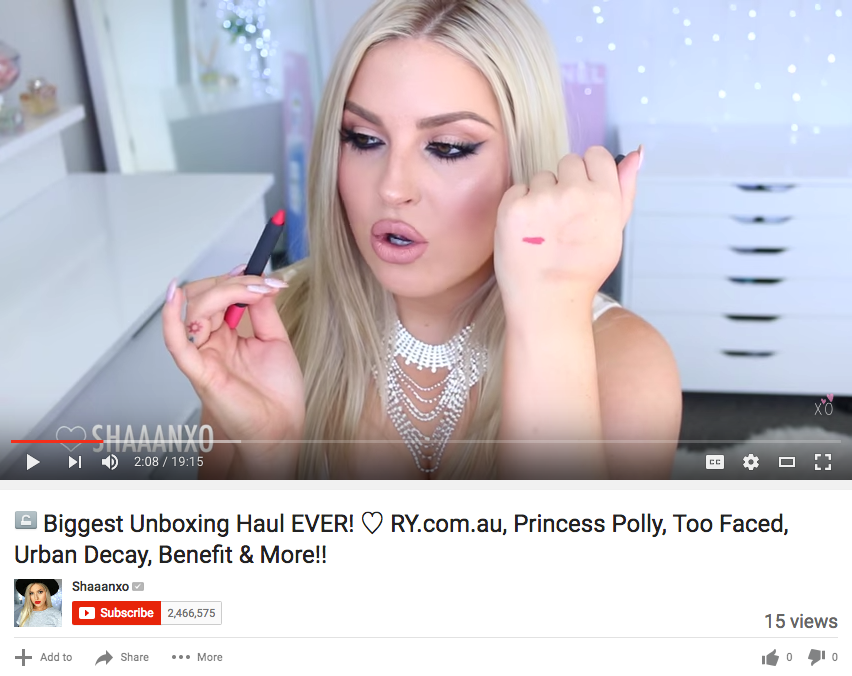 Shan is a big highlighter lover just like us and picked up the Gorgeous Cosmetics Prism Highlighter $49 which really speaks for itself – it's gorgeous!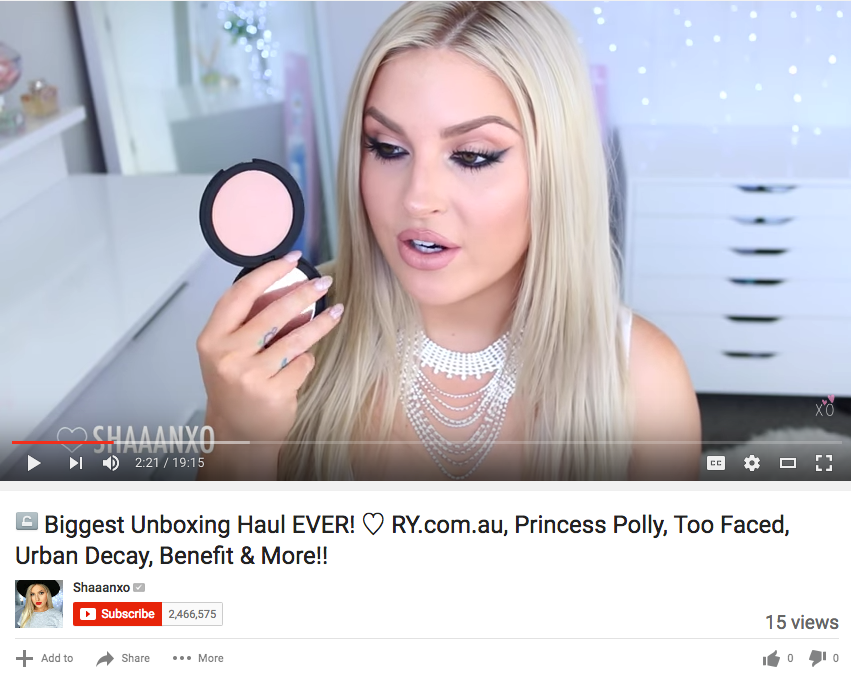 Eyeshadow palettes make everything more convenient – you can create so many looks out of one handy case making it the perfect travel companion. Shan hit the nail on the head with the Becca Ombre Rouge Eye Palette – the shades are absolutely stunning. $57.61.
Napoleon Perdis Reflective Refiner Powder Blush is a staple in every beauty kit. The blush melts into the skin refracting and enhancing your complexion. Try it for just $50.00.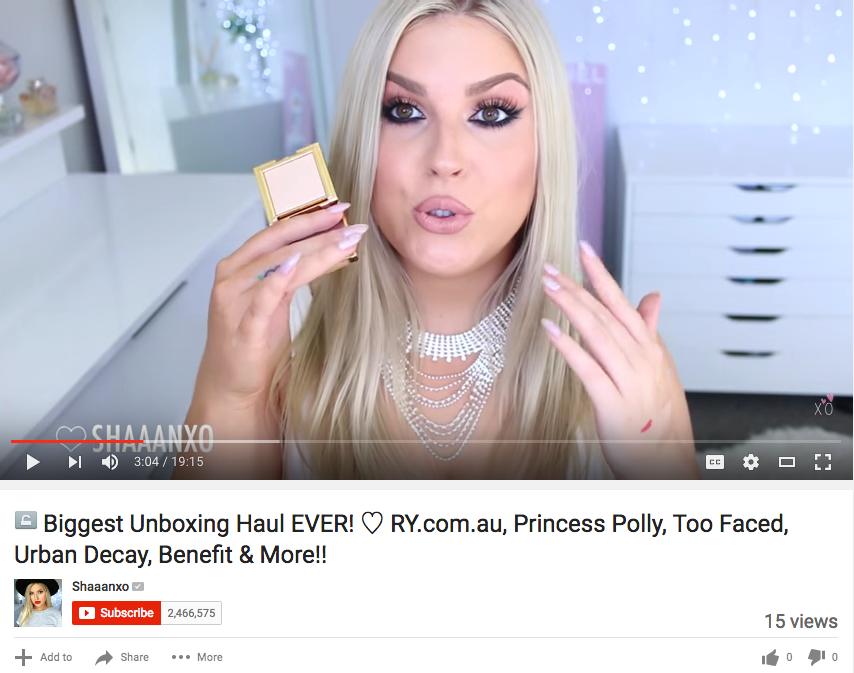 Youngblood is a pure mineral makeup brand that creates beautiful products including these pressed blushes. Shan's pick Blossom is a great medium pink that can be built up for more intensity. $40.96 each.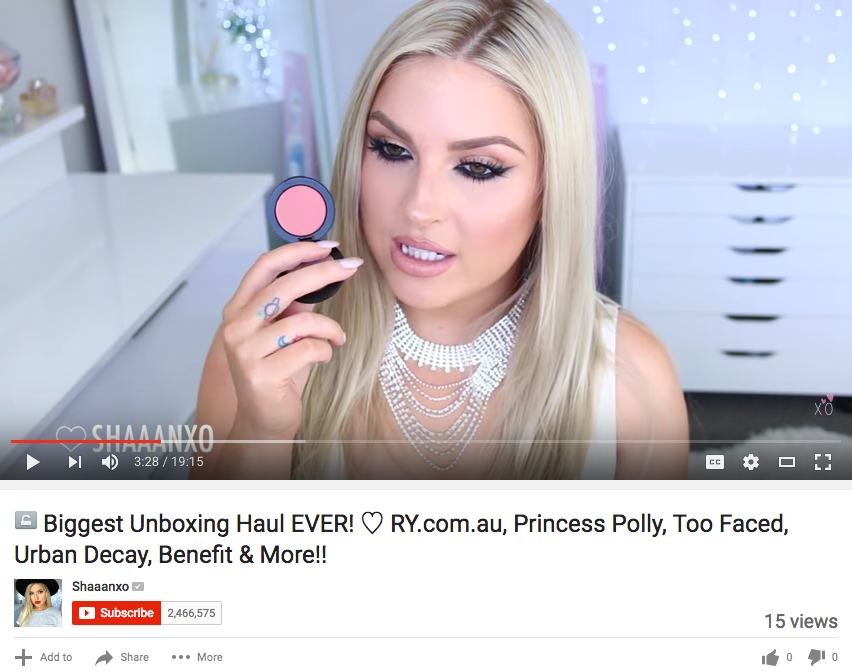 Youngblood Mineral Primer is a great staple to have in your beauty collection. The primer is lightweight, non-greasy and contains no nasties so it's perfect for even sensitive skin. $65.56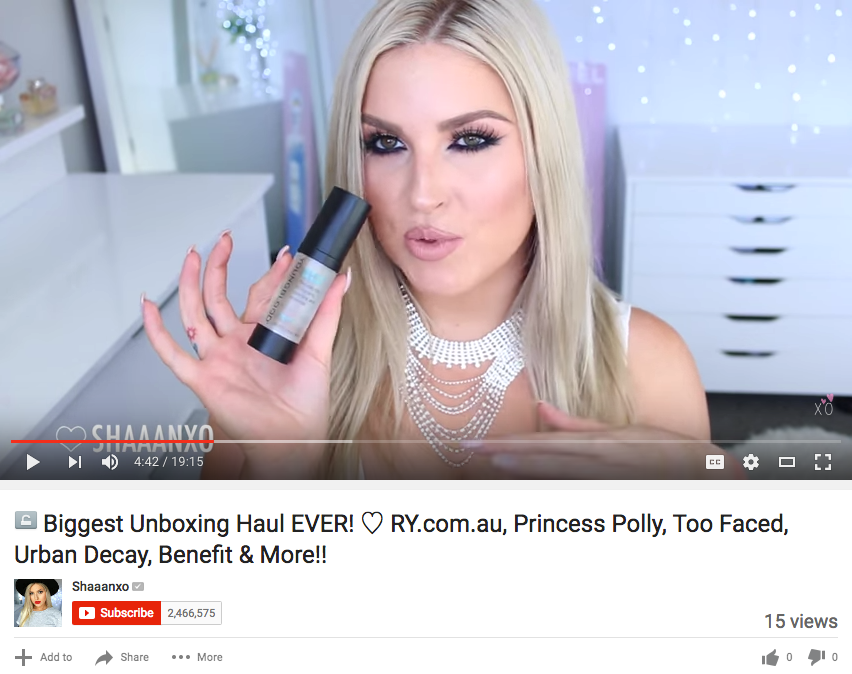 Shan's hair is super blonde and beautiful but with bleaching comes dryness, split ends and hard to manage hair. The perfect thing for hair like that is the evo Mane Attention Protein Treatment $28.46 that strengthens and restores health into tired hair.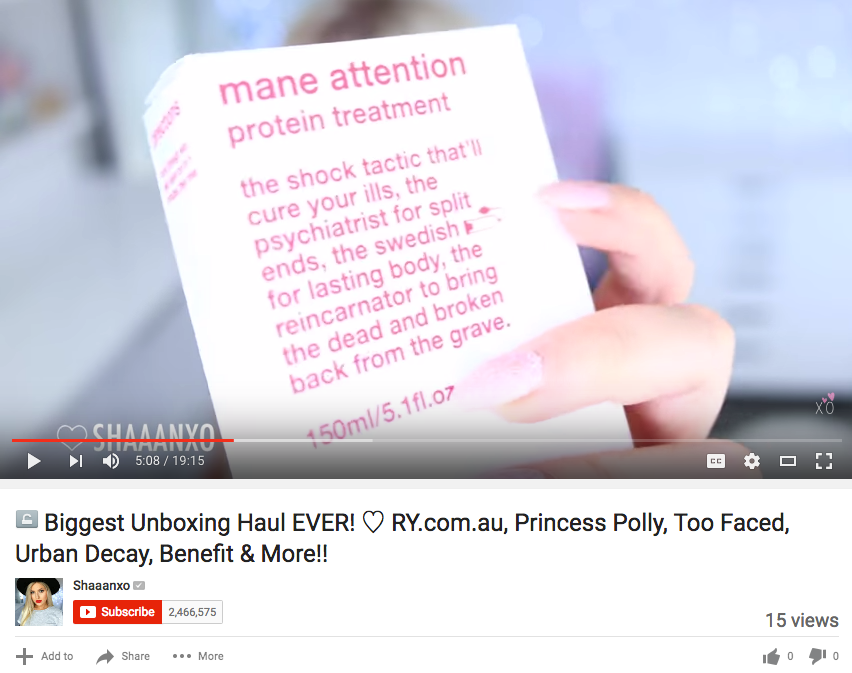 Moroccanoil Root Boost $47.50 gives volume to flat or dull looking hair. Simply spray into damp hair and style as normal.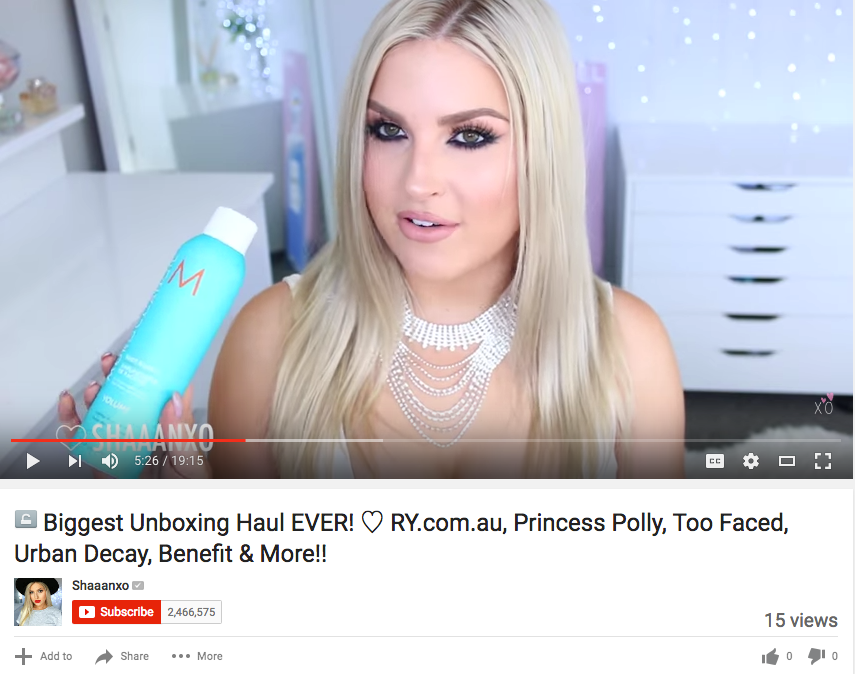 Jane Iredale Smooth Affair Primer is another great mineral option for priming! Skipping primer might cause your makeup to fade faster, become patchy and flake off. Eliminate these concerns by trying the Smooth Affair Primer by Jane Iredale $63.97 for a bright & flawless base.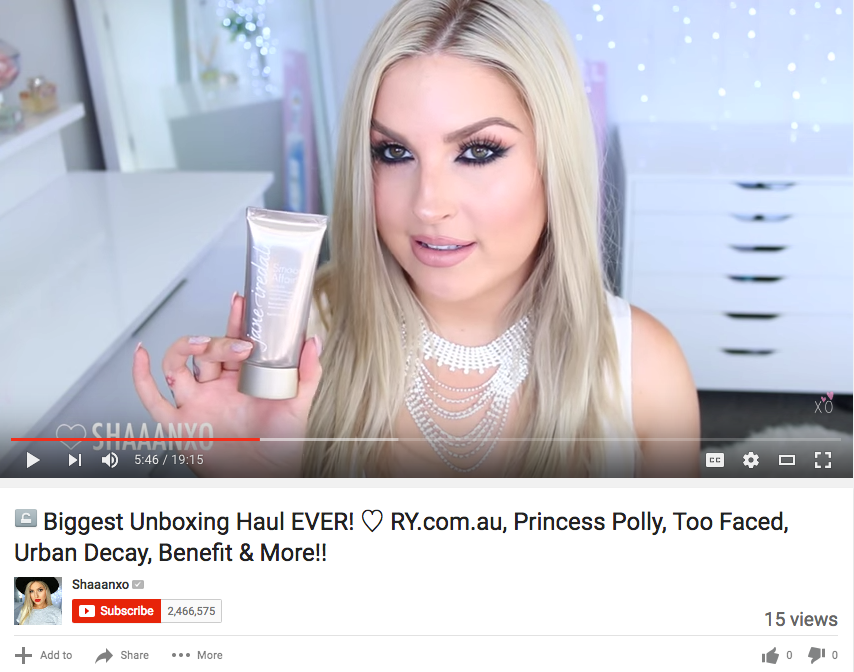 Watch the full video below to hear Shan's thoughts on each product.
What was your favourite product from the haul?