Caring for your skin should be easy, and perhaps even something you look forward to of an evening. However with tricky titles and ingredients you've never heard of – you might not know where to begin with your skincare.
Thalgo is a luxury skincare range that incorporates rich marine elements to produce real results. This popular range has been changing skin around the world for over 50 years. Read our Thalgo buying guide to help you on the road to glowing skin!
Thalgo Buying Guide
To help make things easier we'e divided the products into the 6 basic skincare steps. Cleansing, Exfoliating, Toning, Moisturising, Specialised Treatments (serums) & Eye Care. Didn't know there were 6 steps? You're in the right place. Come on the Thalgo journey and experience your best looking skin ever.
Thalgo Cleansers:
Eveil La Mer – available in a range of formulas to suit your skin needs including cream, lotion, water, or cleansing milk this range is perfect for sensitive skin and will remove all makeup.
Marine – a more effective, purifying option to leave skin feeling very clean but hydrated.
Pure – a light cleanser that removes all traces of makeup leaving skin fresh and radiant.
Thalgo Exfoliators
Softness Exfoliator – great for dry sensitive skin, this is a gentle but effective exfoliator that uses jojoba oil micro-beads.
Exfoliating Lotion – a more intense exfoliator for those who have visible pigmentation marks, your skin will be visibly brighter and more rejuvenated.
Resurfacing Cream – a highly effective exfoliator that does not dry out the skin. Improves skin's texture for more luminous complexion.
Thalgo Toners
Eveil La Mer – a part of the beautiful Eveil La Mer range for sensitive skin, this toner perfectly completes your cleansing routine.
Makeup Remover & Toner – formulated with micro bubbles to completely remove all impurities and makeup in a single step.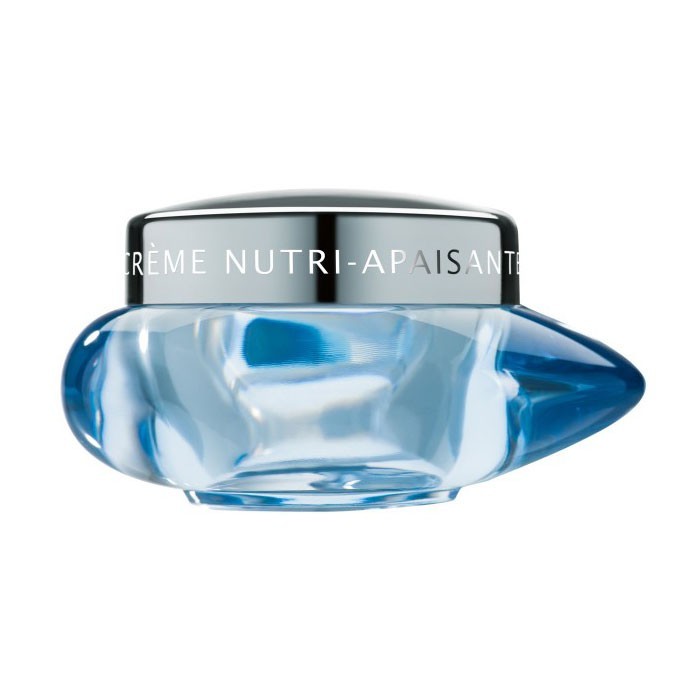 Thalgo Moisturisers
Cold Cream – probably the most known and loved product from the Thalgo range this is a must have moisturiser for dry skin that experiences tingling, overheating and redness. Enriched with cold marine cream this moisturiser replenishes, soothes and repairs all dry and sensitive skin for guaranteed comfort for up to 24 hours. This cream is also available in a rich version for even more relief.
Hyaluronic Cream – the best moisturiser for fighting anti-ageing. Skin will appear plumper and visibly firmed while face wrinkles are filled.
Silicium Cream – a rich cream that melts into skin to help with skin slackening and re-sculpt facial contours.
Exception Ultimate Time Solution – containing a new cellular regeneration power for ultimate comprehensive anti-ageing action. The deliciously luxurious and melt-in texture envelops normal to combination skin in infinite softness.
Thalgo Specialised Treatments
Cold Cream Marine Multi-Soothing Concentration – use along side Cold Cream for visible redness correction in 7 days. Up to 40% reduction in the amount and intensity of redness when used in combination.
Silicium Concentrate – use in combination with Thalgo Silicium Cream above to help with firming and tightening of prematurely aged skin.
Hyaluronic Filler – contains a high concentration of Marine Hyaluronic Acid for high-precision filling action, that acts at the very heart of the most pronounced wrinkles for an amazing instant smoothing effect.
Smoothing Brightening Fluid  – lightweight brightening fluid for those wishing to brighten and smooth their complexion and prevent and reduce pigmentation marks. Helps your skin replenish production of youth proteins.
Thalgo Eye Cream
Collagen Eye Roll-On – for all those wanting to diminish the appearance of puffiness, dark circles and fine lines around the eyes this combines a concentrate of anti-puffiness, anti-dark circle and smoothing active ingredients for ultimate anti-puff weapon!
Thalgo Silicium Eye Cream – the ultimate lifting treatment, this cream helps reshape and redefine the eye contour area and correct the appearance of wrinkles, dark circles and puffiness for eyes that radiate youthful beauty.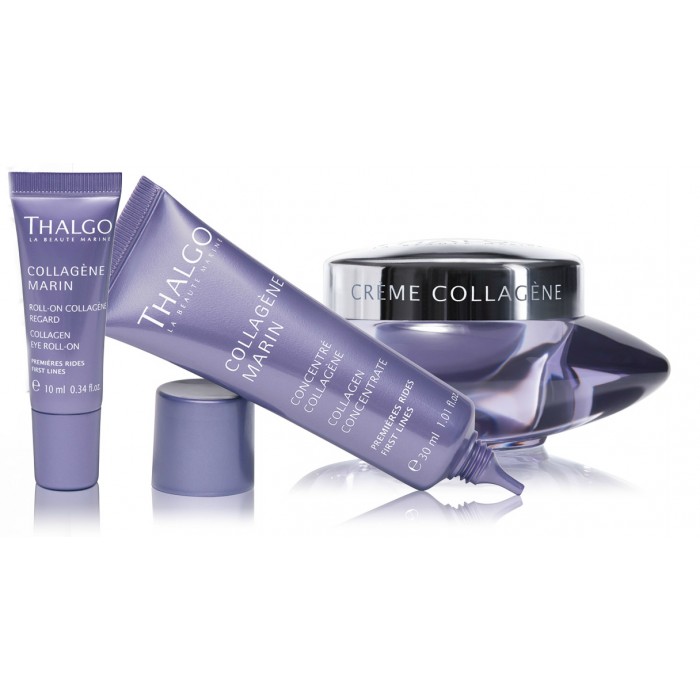 Thalgo is a beautiful skincare brand that uses marine complexes from the sea to offer a range of skin benefits. The range is large so hopefully this buying guide will get you well on your way on journey to beautiful skin.