By now, I'm sure everyone's hopped on the primer train – there was a lot of hype surrounding them a few years back, when only seasoned MUAs had heard of these little skin-prepping potions, but things have definitely changed since then! With YouTube beauty gurus urging us all to go out and buy the latest from a bunch of different brands, though, it's hard to know which ones are actually worth the $$ and which don't really do all that much.
The very idea of a primer is that it'll help smooth out the skin, filling in pores and fine lines to give you a flawless, even base to apply the rest of your products. Not everyone's skin is suited to the same, products, though – shock horror if you've been religiously using the wrong one for years, seeing as you've probably copped your fair share of skin complications! Those pesky pimples or dry patches could be attributable to a primer that's too oily, drying or uses an ingredient your skin doesn't like, such as silicon. Never fear, though – keep on reading to find out our favourite primers for each skin type.
The Best Primer for Every Skin Type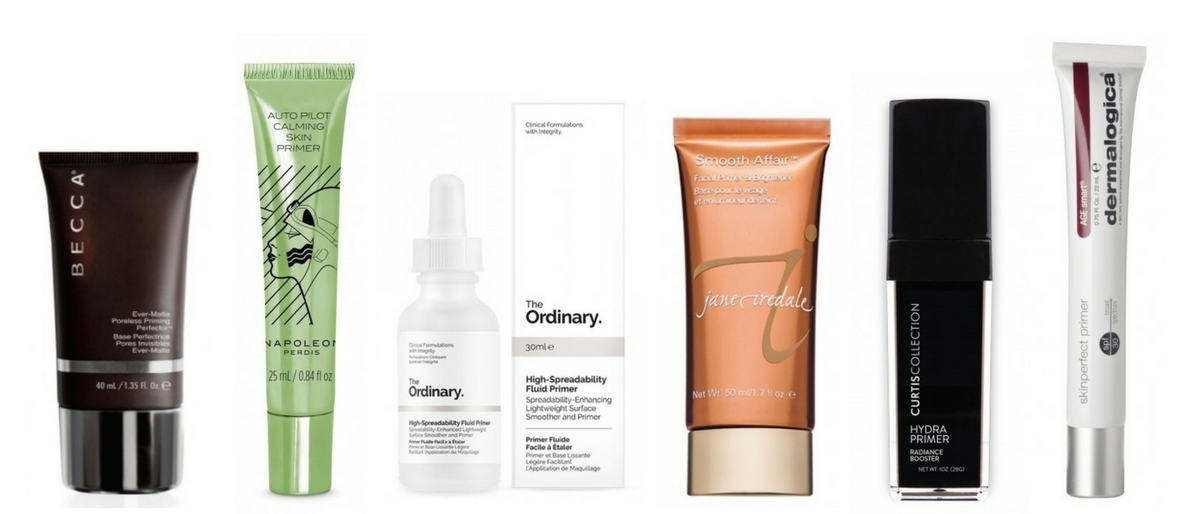 Oily Skin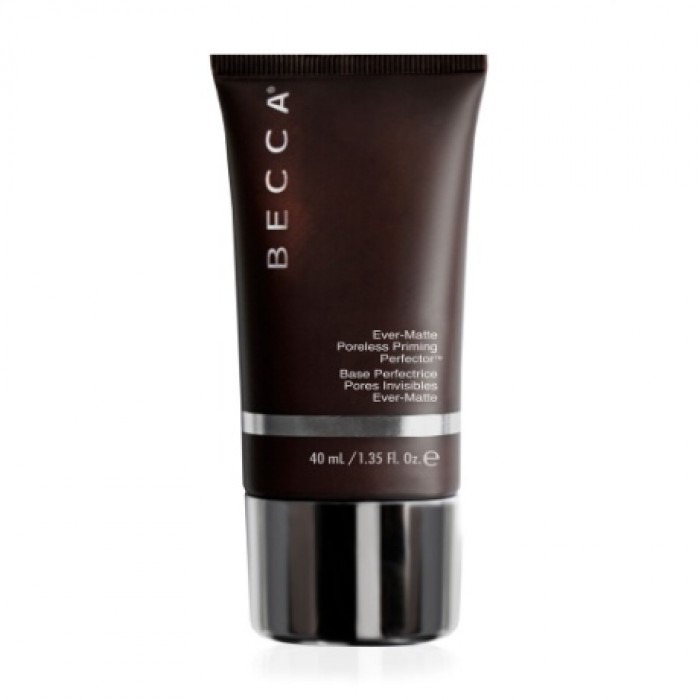 Everyone's obsessed with the Becca Backlight Priming Filter for a gorgeous, glowy look, but us oily gals and guys know that anything labelled 'dewy' is a massive turnoff! This product's lesser-known sister, however, is the Becca Ever-Matte Poreless Priming Perfector ($49.30), a silicon-free, smoothing primer that's a fantastic go-to if you're oily and get some breakouts. Silicon is generally the culprit if your primer seems to be breaking you out, but with this product, your pores are going to be able to breathe – hallelujah! They won't be clogged up and congested, but the rest of your skin will still be prepped and ready to go for further makeup application. One of the downfalls of a silicon-free product is the skin won't have that silky, smoothed over feel, but don't worry too much – this product's oil-controlling properties have been proven to mattify even the oiliest of skin types. After applying this product, you'll be left with an even base and a matte, touchable surface that'll last up to 12 hours.
We also love: the Skindinavia The Makeup Primer Spray – Oil Control ($16)
Acne Prone Skin
If you've got acne or breakouts, you're aware of how difficult it can be to cover spots and redness without irritating your skin further and essentially turning your face into a pimple-ridden mess. Trust me, I've been there! Finding a primer can also be quite a task – once again, silicon is a no-no, as is anything that'll block up your pores and create breakouts. The Napoleon Perdis Auto Pilot Calming Skin Primer ($45) is an offshoot of their insanely popular Auto Pilot Primer, and has been designed to soothe sore skin and reduce redness. This green-tinted primer is infused with algae extract and vitamin E to instil the skin with beneficial antioxidants and balance out oil levels. At the end of the day, your makeup will be exactly where it should be, and your skin should feel calmed and less irritated than before.
We also love: the Dermalogica Ultracalming Redness Relief Primer ($56).
Combination Skin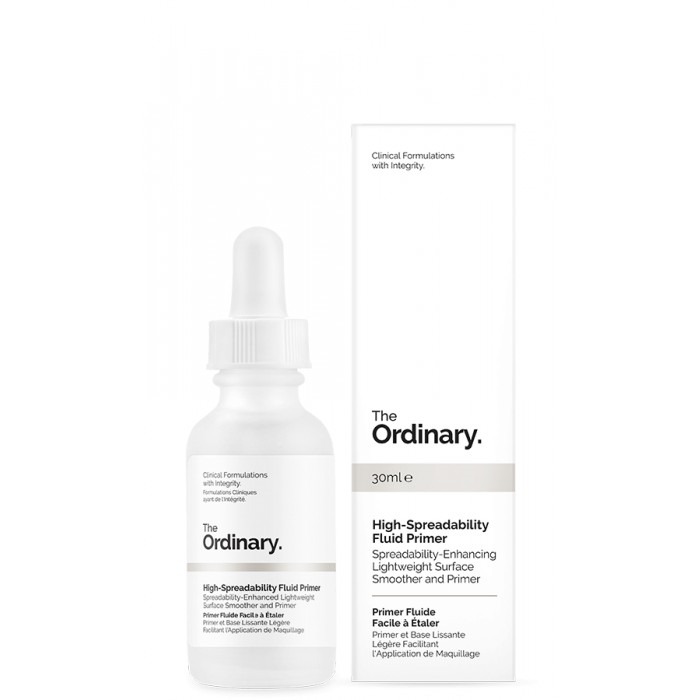 Combo skin is another tricky one, because although tackling oil production will be a main concern, it's also important not to starve any dry patches or create new, dehydrated sections. However, one of our fave cult skincare brands, the Ordinary, has come out with a product that could totally be the solution to this age-old problem! The Ordinary High Spreadability Fluid Primer ($13.90) has been designed to help makeup apply more easily to the face, giving it an almost slippery base that then sets to keep makeup in place. This texture helps to stop makeup from accumulating in any dry patches, but it's also oil-free, so won't overload you with that horrible, greasy feeling. Hydration without adding any excess oil – it's a combo gal's dream!
We also love: the Gorgeous Cosmetics First Base Foundation Primer ($45).
Dry Skin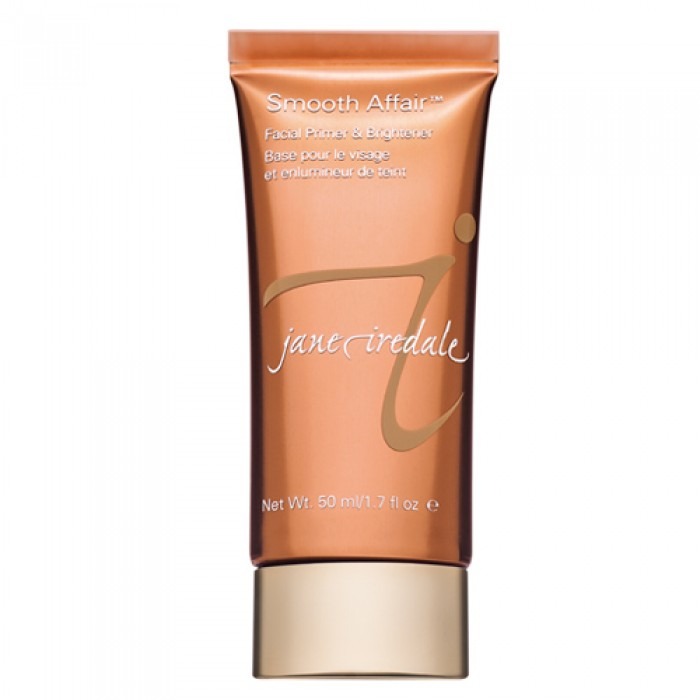 Primers suited to dry skin are all about hydration, smoothing out flaky or patchy areas, and helping makeup glide on with ease. The Jane Iredale Smooth Affair Facial Primer ($63.97) is seriously perfect if you're after these effects – it's enriched with algae extract, which has moisture retaining properties to keep all that good hydration from escaping. It's also got green and white tea extracts and royal jelly to calm any sore, red areas. Those dry spots won't stand a chance against this nourishing formula! Plus, as all Jane Iredale products do, it smells great and won't clog up pores or create breakouts if you also have these concerns.
We also love: the ModelCo Hailey Baldwin Glow Skin Perfecting Beauty Balm ($59).
Dull Skin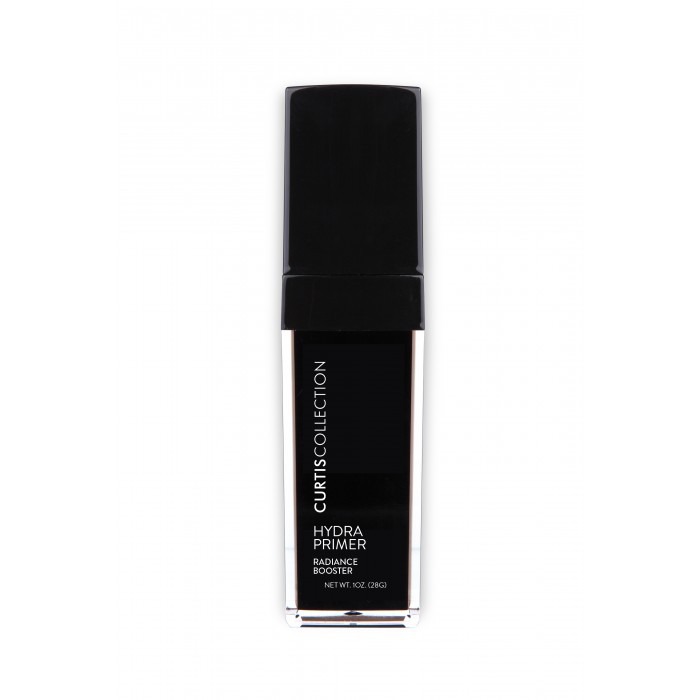 Often dry and dull skin go hand in hand, but if your skin is really in need of some added brightness, the Curtis Collection Hydra Primer Radiance Booster ($59) will be your new best friend. This product is super hydrating, so any dry areas will be replenished and won't appear flaky or uneven when you've applied your other makeup products on top of your primer. It's also full of lots of gorgeous reflective particles to help illuminate the skin and give it that 'lit from within' look. Curtis Collection are all about natural beauty, and this product is definitely no exception – it'll give you that subtly glowing, healthy look without the intensity of applying a liquid highlighter underneath or directly on top of your makeup. It's also full of soothing ingredients to help keep skin feeling fresh and totally looked after.
We also love: the Becca Backlight Priming Filter ($55.25).
Mature Skin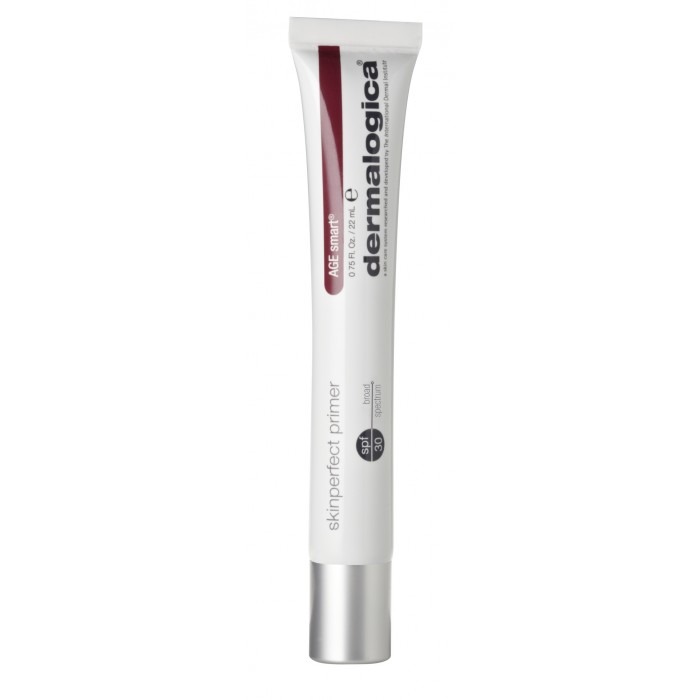 Our fave mature skin primer comes from beloved skincare brand, Dermalogica. Known for their high quality products and programs designed to suit a variety of skin types, Dermalogica has delivered the goods in the past – and they surely have with this primer, too! The Dermalogica Age Smart Skinperfect Primer ($59.16) will be a godsend for anyone who's concerned about fine lines, wrinkles, dullness or any of the other visible signs of ageing. This primer fills in fine lines and pores, minimising their appearance and improving skin texture ready for makeup application. Seeing as Dermalogica are all about skin health, too, this product goes above and beyond what most primers are known for. It's formulated with SPF 30+ to help protect against the elements and prevent free radical damage, plus it includes soothing ingredients such as Lavender Oil to keep skin feeling healthy and hydrated. Apply this product before your makeup, or wear it alone to give the skin a healthy, radiant look on no-makeup days.
We also love: the Mirenesse Velvet Maxisculpt Collagen Gele ($99.50).
So, tell us – are you off to buy yourself a new, specialised primer to suit your skin type? Or do you have a tried and tested fave that you'll never part from? Let us know in the comments!