BB Creams seem like a great alternative to foundation in the summer – lighter, more beneficial skin ingredients SPF included. However, it can be tricky to find a BB cream in your shade as many brands offer limited varieties such as Light, Medium & Dark (which never actually suit your complexion). Then there's the fact that they don't really last, they end up rubbing off by then end of the day and did they ever really provide much coverage to begin with?
Combat all these problems with one simple BB Cream that offers as much coverage as a foundation, as tonnes of skin benefits and will actually come in a shade to match you.
Glow Time is a mineral based BB Cream that will challenge your foundation in terms of coverage. Glow Time nourishes skin while protecting you from UV damage and free radical damage with SPF 25. Boasting key, natural ingredients including grapefruit extract which promotes luminosity and skin radiance, minimises appearance of pores and wrinkles, and may help to fade uneven pigmentation. Apple extract is in there also as a skin-smoothing antioxidant that exfoliates, refines and rejuvenates the skin. Sunflower Seed Oil for moisturising and Aloe Leaf Juice soothes and calms the skin. Glow Time is non-comedogenic, hypoallergenic, sensitivity tested, clinically tested, dermatologist tested.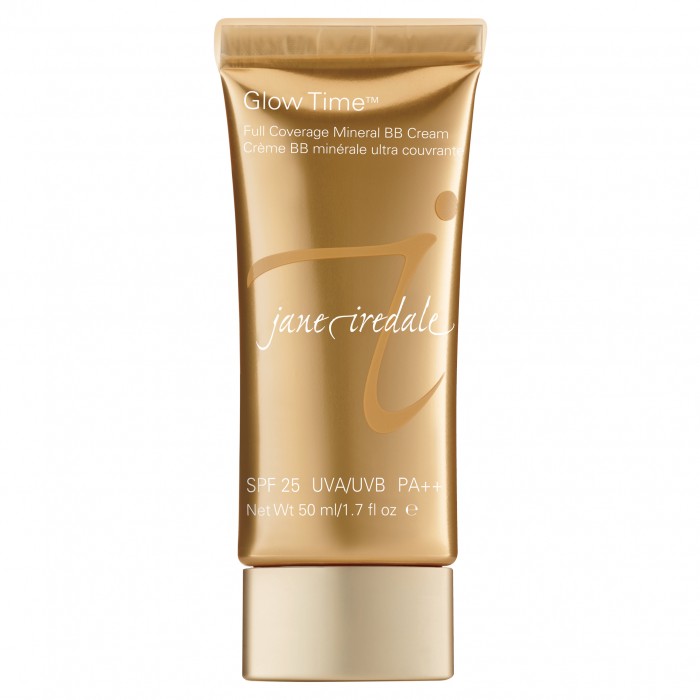 TIPS FOR USING GLOW TIME
As Glow Time is packed with so many skin benefiting ingredients and 20% titanium dioxide for sun protection it can feel quite heavy on the skin if applied incorrectly.
The first mistake many people make is applying too much product. Because BB Creams are known to provide less coverage – it's easy to over compensate with a lot of product. You only need 4 small dots of Glow Time for ample coverage. Apply one on each cheek, a third on the chin and a last on your forehead. You can use fingers for a more sheer coverage but Glow Time may streak. To avoid this streakiness, and have a more full coverage, flawless finish use a blending sponge or blending brush. If you're particularly oily or want your Glow Time to last all day long, follow up with a setting powder or spray in the t-zone.
Get colour matched – the shades run a little light so even if you have light to medium skin you might end up being about a BB5 or 6 (these are the two most popular shades). It's best to pop into your local Jane Iredale stockist and get the team to do a colour match on you to get your perfect Glow Time!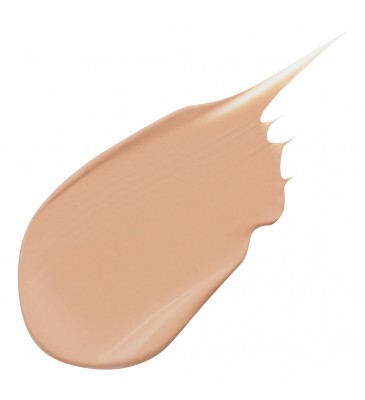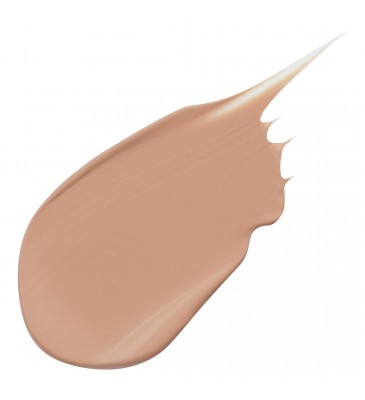 Non-comedogenic
Which means it's perfectly safe for even the most sensitive skin/ eyes and will not cause break outs like a thick foundation may. The Jane Iredale range are made with only the purest minerals and no added nasties to ensure they're the best natural cosmetics on the market.
Reviews from Jane Iredale Users:
Laura: Incredible Product – "I've spent years  looking for the perfect foundation combination for my skin. You only need a very small amount of this to get good coverage, and a great natural looking glow. It blends beautifully into the skin and is great for people who suffer from breakouts due to the lightweight nature. This product is also hypoallergenic and dermatologist tested. I couldn't recommend it more!"
Dani: Healthy Cream – "I am very much into creams as I get older. I am in love with the ingredients of this cream. I am a fan of treating your face right with natural ingredients and this cream does just that. Very soothing for my skin. "
Megan: Excellent Cream "Beautiful ingredients in this one. Lasts for a long time if you use it in the appropriate amounts. Amazing for my skin and has not made me breakout once. Lovin it and may look into other jane iredale products."
Seagull: Brilliant "Great value for money and oh so natural. I don't like to wear a lot of make up. This product is perfect and lasts sooooo long."