Shine free makeup is not just Instagram friendly but it makes sense for every day too! Forget dewy makeup that slides off your face at the first hint of humidity – matte is where it's at. This is never been more true than matte lipstick. It's the longest wearing formula of any lipstick which makes it our number one choice. There's a huge range of colours and formulas now, but there's one matte lipstick we're OBSESSED with currently.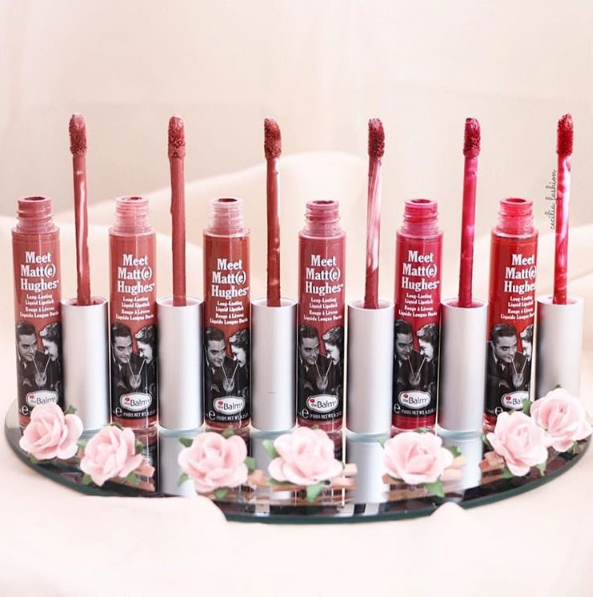 The Balm Meet Matt(e) Hughes mini liquid lipstick collection is one of the best matte liquid lipsticks on the market and here's why:
1. The Name
The Balm's packaging is always on point with cute quirky names to match. Meet Matt(e) Hughes is no different.
2. The Shades
For the price of one liquid lipstick you get 6 beautiful shades that will suit any skin tone. The shades from left to right are Charming, Sincere, Committed, Doting, Dedicated, Loyal.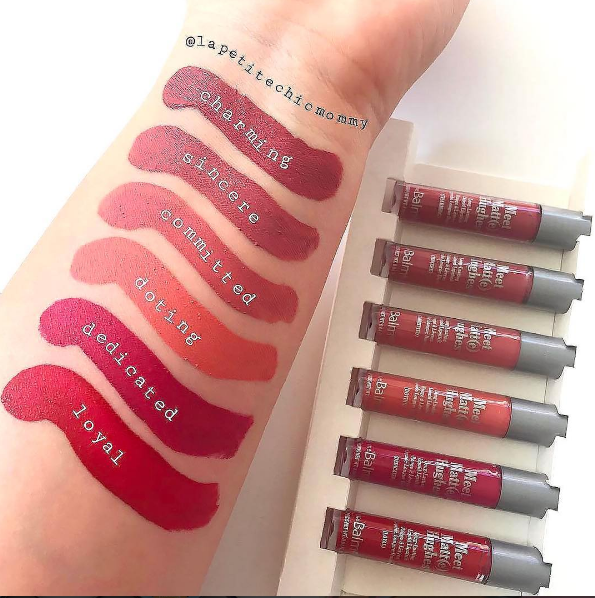 Charming –  Deep berry nude.
Sincere – Mauvy, mushroom nude.
Committed – Your lips but better nude
Doting – Light peachy nude
Dedicated – Hot pink
Loyal – Bright bluey red
3. The Formula
The creamy formula of The Balm Matt(e) liquid lipsticks helps the product glide on smoothly and and won't tug or dry out your lips. Plus they've got a great vanilla mint scent that not only smells great – but creates a fresh, tingling sensation on the lips!
4. The Lasting Power
The lasting power of any matte lipstick is obviously going to be a lot longer than a cream or satin formula but The Balm Meet Matt(e) Hughes far surpasses this and stay on even after a long night of drinking (and then subsequently grease feeding). So a "friend" told me.
5. The Applicator
The doe foot applicator is THE way to apply liquid lipsticks as it makes it SO handy if you don't have a steady hand and are prone to going outside the lines (guilty). It also helps you apply the perfect amount of product every time.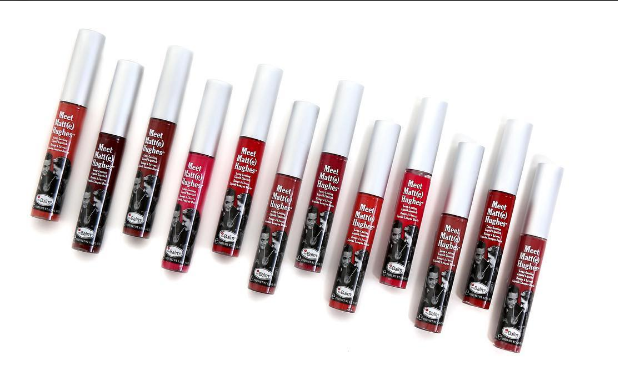 You can shop The Balm Meet Matt(e) Hughes here as well as the whole TheBalm range!