Making (and more importantly, keeping) New Year's resolutions can be difficult, especially when you set yourself unreachable goals. From working out every day in 2018, to not splurging on unnecessary luxuries, these promises often feel like you're subjecting yourself to torture rather than creating a positive life change.
Beauty-Related New Year's Resolutions You Can Definitely Keep in 2018
When it comes to our beauty routines, though, there are heaps of small adjustments that can truly make all the difference. We've come up with 7 makeup, haircare and skincare resolutions you can totally keep in 2018, without breaking down mid-March and leaving all that hard work behind.
Keep reading to find out the beauty-related New Year's resolutions you'll be able to (and will want to!) keep in 2018.
Take off your makeup before bed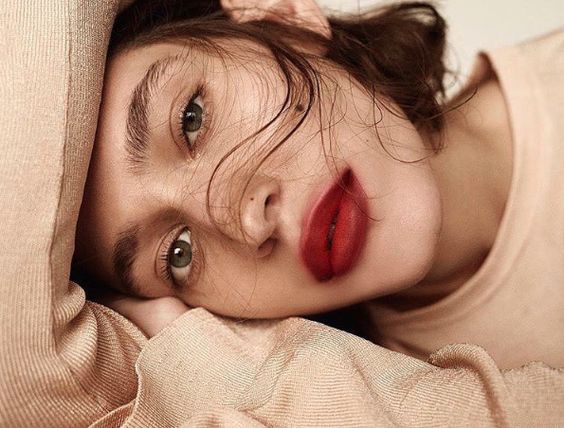 We're all guilty of going to bed with our makeup on after a big night out, or simply when we're feeling lazy. However, it's not as big and daunting of a task as it may seem (yes, even when you've had a few too many drinks…). Taking off your makeup has so many benefits for the skin, the most obvious being that your pores won't be clogged full of dirt and impurities when you wake up, saving you from stressin' over those next-day breakouts.
Instead of opting for a full, 10-step skincare routine like we've all been conditioned to aim for, keep things simple on days when you just can't be bothered. Although we don't recommend them for day-to-day use, makeup wipes are pretty harmless when used infrequently. If you can't bring yourself to do it, pick up a cleansing balm or emulsion to speed up the process. Simply massage into the skin, add a touch of water and wipe off with your cloth for fresh, clean skin.