We've all heard the term beauty sleep, and we know how much better we feel after a good night's sleep versus a night of tossing and turning. Have you also noticed how much healthier your skin looks after a full night's sleep?
It's plump, fresh and revitalised; you look in the mirror and you're ready to take on the day. But with our jam-packed schedules and 'always on' culture, a good night's sleep isn't always possible, or at least, doesn't make the top of our priority list.
Why We All Need Our Beauty Sleep (and How to Get It!)
Enter Dermalogica, one of the world's most beloved and trusted clinical skincare brands. They've recently released their latest innovation, the Dermalogica Sound Sleep Cocoon. Keep on reading to discover how this unique, miraculous skincare essential can not only transform your complexion but help you get those nightly zzz's.
Good skin lies in good sleep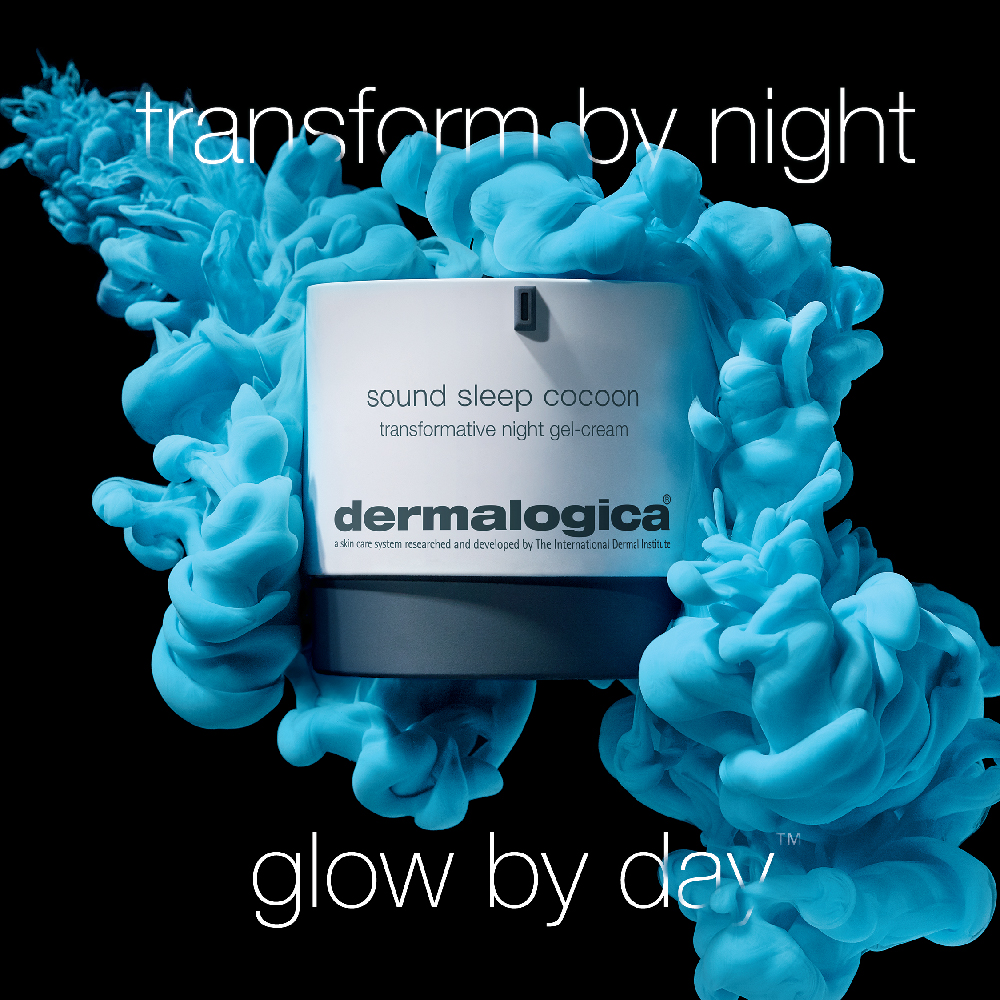 Even though sleep is when we shut down for the day, it's in fact quite the opposite for our skin. As we're sleeping, our skin is very active and kicks into regeneration mode, just like our bodies and our minds. So, if we don't give our skin a real opportunity to recover from the day due to insufficient sleep, this can have a destructive impact on its health.
When we don't sleep properly, excess cortisol is released by the body, causing the breakdown of collagen and the onset of premature lines and wrinkles. As most of us know by now, collagen is a necessity for smooth, youthful skin.
The natural skin renewal process is also impaired when we don't get enough sleep, which can lead to a whole host of skin problems, such as congestion and sensitivities.
Seize the moment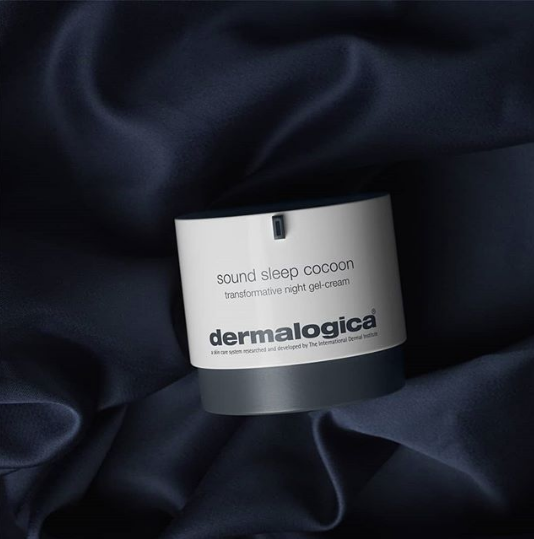 Along with the negative consequences a lack of shut eye can have on our skin, what's also been confirmed is the way in which our skin is in sync with our natural sleep cycle. When sleep inducing melatonin is produced at around 9pm, stress hormones begin to fall and our skin cells are revving up to go into repair mode.
Therefore, if we want to maximise our skin's natural regeneration activity and promote healthy skin, we should be applying our nighttime skincare products between 9pm and 11pm, when skin is the best at absorbing active ingredients.
Dermalogica's latest innovation in skincare, the Dermalogica Sound Sleep Cocoon, combines scientific research with the latest ingredient technology to promote sound sleep and healthy, glowing skin. The Dermalogica Sound Sleep Cocoon is a hydrating gel-cream designed to be used at night.
By coupling ingredients that help induce a good night's sleep with actives that harness the skin's natural regeneration rhythms, Sound Sleep Cocoon ensures you wake up fresh faced and radiant. You'll be sold on the importance of getting your beauty sleep after adding this essential to your routine.