Mercedes-Benz Fashion Week Australia (MBFWA) is in full swing again, with the hottest designers exhibiting their latest Spring/Summer collections. Although we love drooling over outfits we certainly can't afford, all eyes are on the hottest Fashion Week beauty looks.
All the Fashion Week Beauty Looks You Might Have Missed
From glossy eyes to killer natural brows and much more, here are the trends that have emerged from this year's MBFWA shows. Keep on reading to discover our favourite Fashion Week beauty looks of 2018, from designers including Alice McCall, Romance Was Born and more.
Camilla + Marc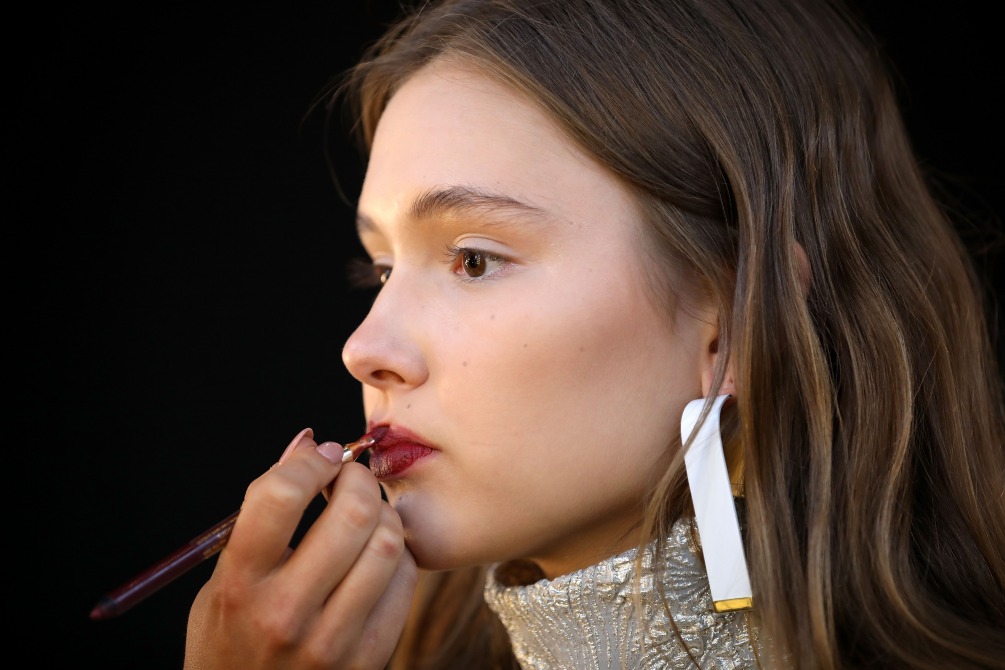 Trend alert: Berry lips and glowing skin
Berry-coloured lips were on the agenda at the Camilla + Marc show this year, one of the first designers to exhibit as part of Fashion Week. We saw models decked out in mid-toned, purple-red shades with very little other makeup worn. Models who didn't rock these stunning berry lip looks instead wore effervescent pops of highlighter to give the skin a warm, radiant look.
Recreate Camilla + Marc