Even though we're a little bit sick of bowing down to King Kylie (controversial opinion?) we've gotta give the girl this – her makeup is always absolutely flawless. Although on KUWTK we see her beating her own face quite a bit, she actually does have a little professional help, especially when it comes to big events and appearances. The face behind Kylie's stunning looks is celebrity makeup artist Hrush Achemyan. Hrush herself is an actual goddess that could easily be Kylie's long lost sister, although she'd have to change her name to something a little more…Konvincing? Look, we tried.
But, back to Hrush and her insane skills for a minute. She's always snapping 'candid' pics of Kylie after her makeup has been applied, and we all know this queen loves to tag the brands she uses in the resulting Instagrams. So, colour us incredibly surprised – and excited – when Hrush, in the caption of a Bratz doll-esque photo of Kylie, declared to the world that she used the Mehron Celebré-Pro-HD Cream Foundation.
Mehron, the Makeup Brand Kylie Jenner's MUA Loves
Mehron have been around since 1927, and with practically a century of experience under their belt, really know what they're doing when it comes to creating professional grade cosmetics. Back in the day, Mehron looked after celebrity clients such as Elizabeth Taylor, Lucille Ball and Judy Garland. Nowadays, they're still a favourite amongst the pros, and have been used on famous faces including Pink, Hilary Duff and the Black Eyed Peas, alongside Jenner and sister Kim Kardashian West.
So, what exactly makes Mehron products such hot items? We've already established they're super high grade, making them the perfect go-tos for the illustrious Kardashian-Jenner clan. After all, these girls are often at premieres, signings and more for hours on end, so it's important their makeup is good quality! Another pull is the staying power of Mehron products – they've been applauded for lasting longer than the majority of mainstream makeup. The best bit is, they're available in our new MUA Shop!
We've done our research, and discovered what seem to be Hrush's three most-used Mehron products. It's no surprise that she's used all three on either Kylie or Kim over the years! Keep reading to find out why this products are adored by MUAs.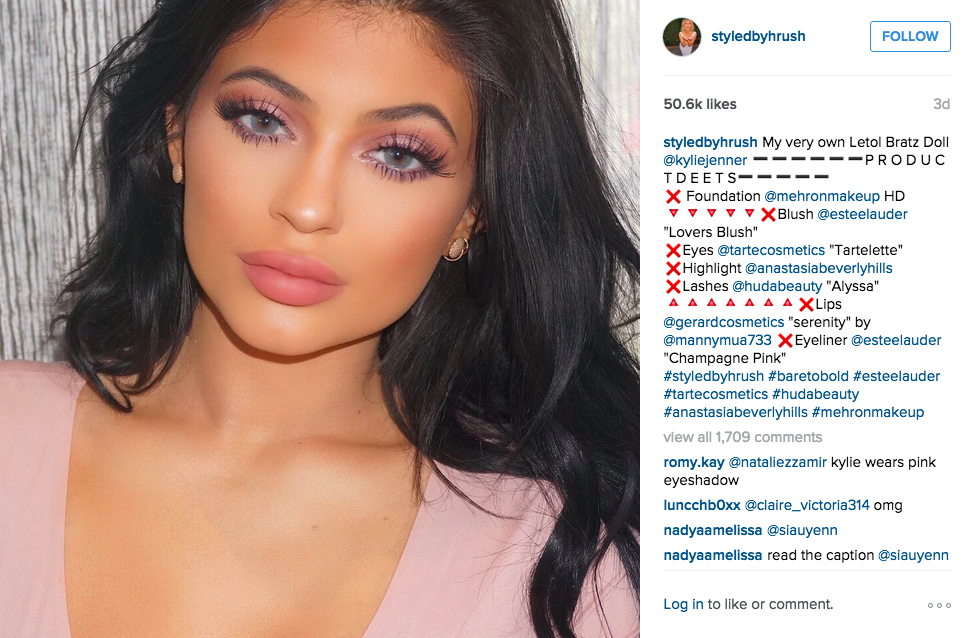 As you can see on the above image of Kylizzle, her skin looks practically retouched. The coverage is so full, but yet, she doesn't look cakey or flaky. In fact, it's the total opposite – Hrush went as far to describe this pic of Kylie as reminiscent of a Bratz Doll, and we agree! It's that coveted, airbrushed look that only those with not a single blemish on their skin seem to be able to achieve. Yet, if you're a keen KUWTK fan, you'll know Kylie has in fact, suffered from a blemish or two in her time. That's the beauty of the Mehron Celebré-Pro-HD Cream Foundation. It's full coverage, and can be built up without giving the wearer that thick, overwhelmed look we all know and love to laugh at. It's also enriched with antioxidants like Vitamin E and pomegranate, to help hydrate your skin while you're wearing it. Where do I sign up?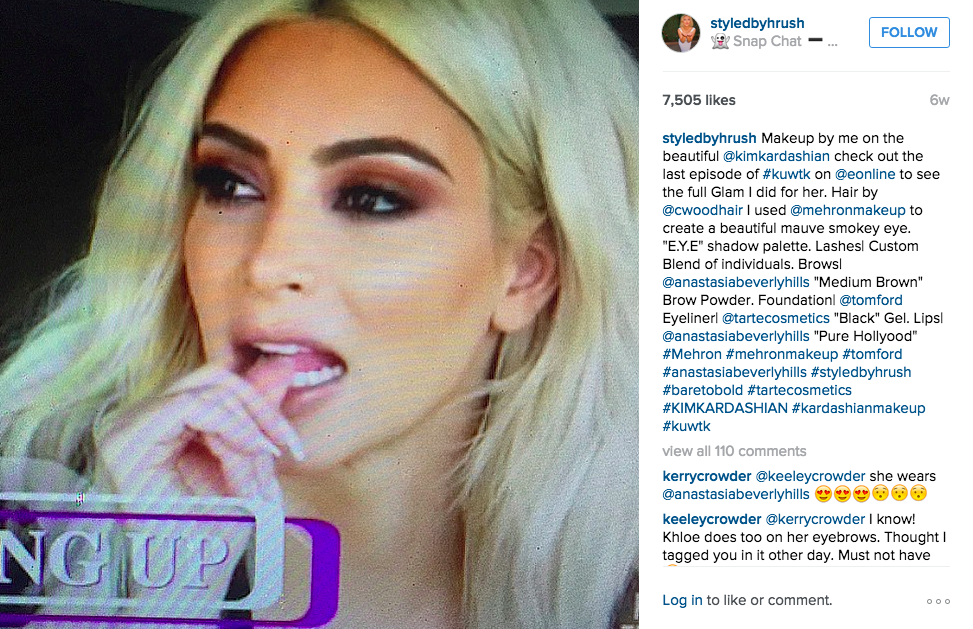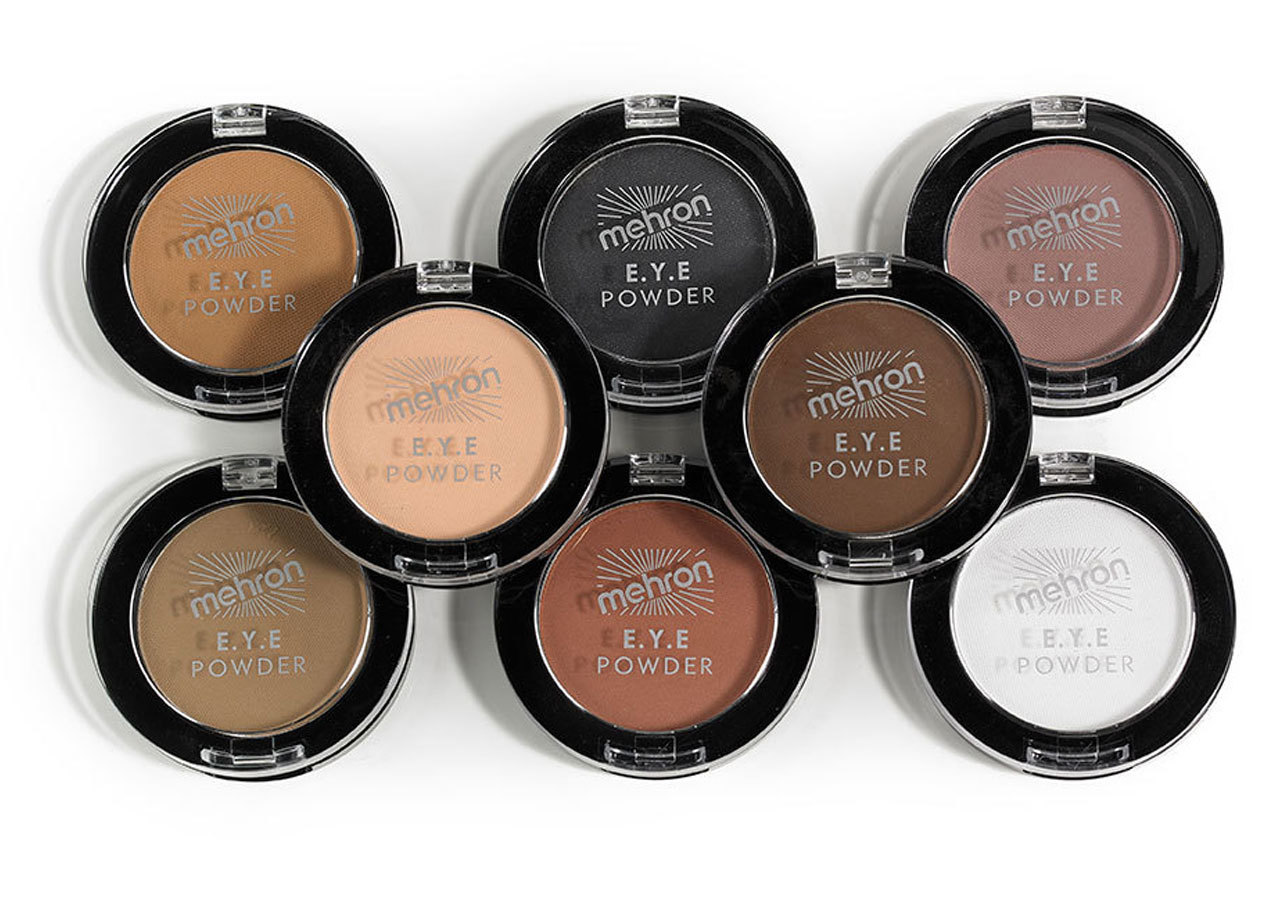 Back when KKW was a blondie, Hrush took to the 'gram to declare her love for the Mehron E.Y.E Powders she used to create this smoky, brown-mauve look. The E.Y.E Powders are super-pigmented, have very little fallout and a gorgeous, buttery texture. They're practically perfect, and that's a big call! If they're good enough for Kimmy K, though, you can bet they're good enough for me. They come in a bunch of absolutely stunning neutral shades, from warm browns to cool taupes. I'm not certain, but my PI skills tell me Hrush may have used shades including 'Espresso', 'Toffee' and 'Black Onyx' to create this look. Mehron eyeshadows are also crazy blendable, meaning you can really perfect your looks.
Mehron Celebré-Pro-HD Highlight & Contour Palette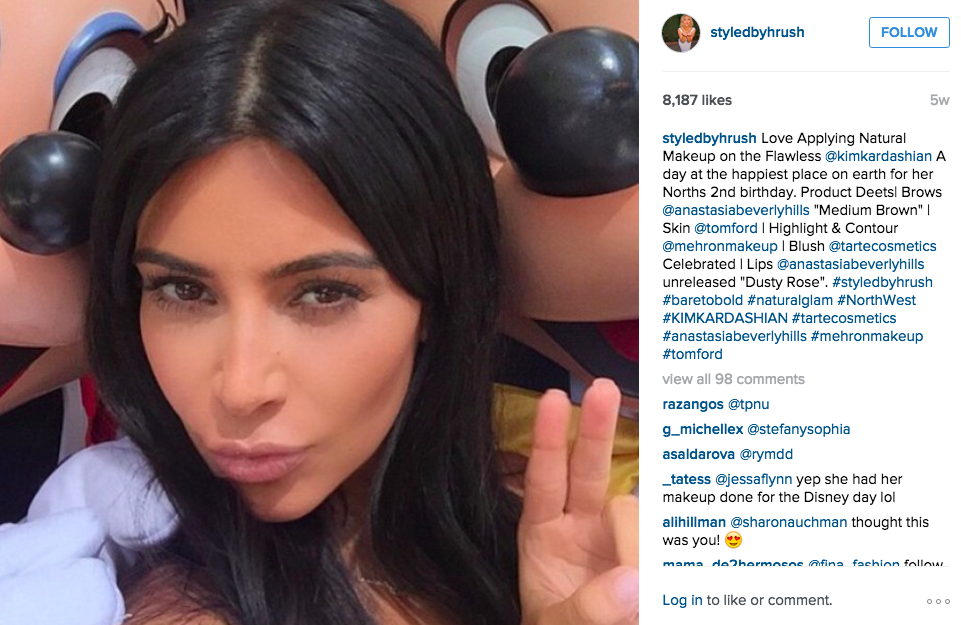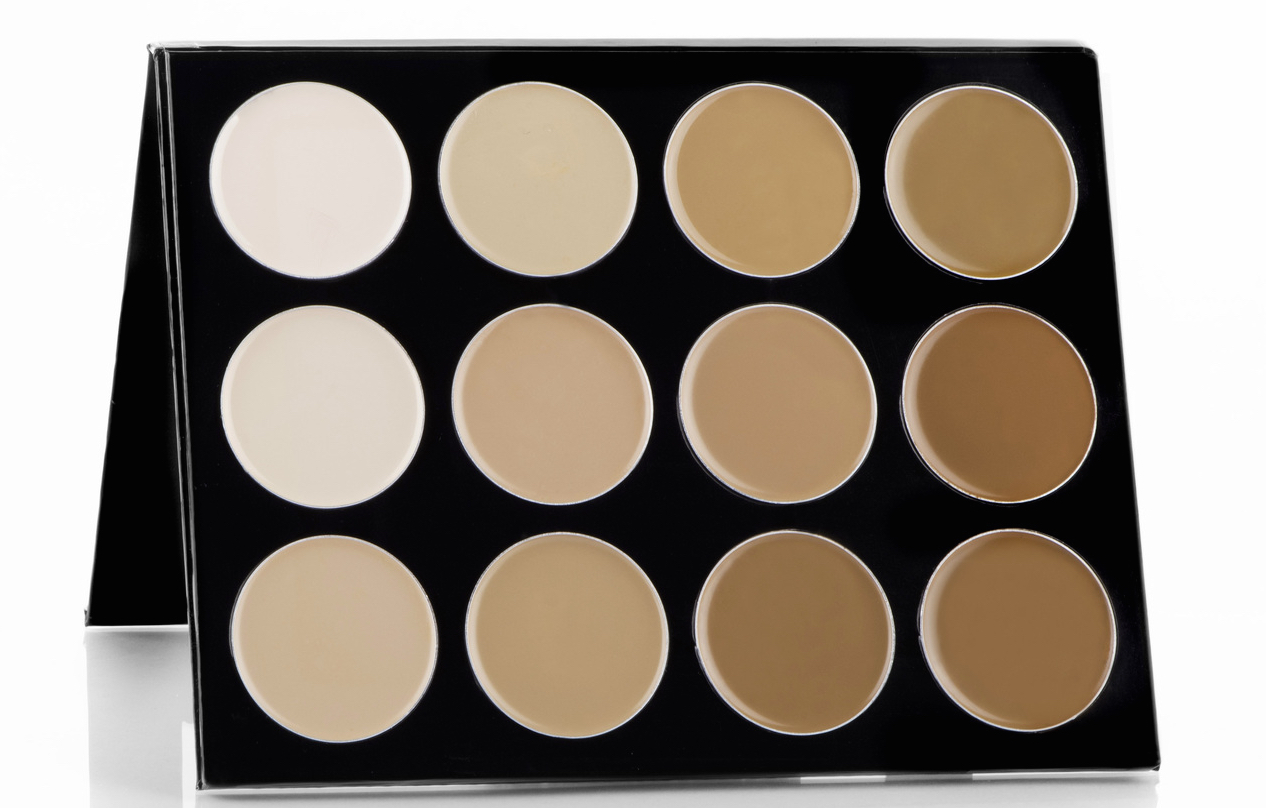 Okay, honesty hour – we're not exactly sure which of the Mehron contour kits Hrush has used to define Kim's sharp as heck cheekbones for this pic, but good news is, they're both amazing! The Mehron Celebré-Pro-HD Powder Contour and Highlight Palette is perfect if you're looking to softly build up colour with a fluffy brush. This gives you ultimate control over the pigment, allowing you to gently place it where you want and then add more as needed, to create more dimension. If you're more of a kream kontour gal (see what we did there?) then the Mehron Celebré-Pro-HD Cream Contour & Highlight Palette is the one for you. The colours are ideal for MUAs to have in their kits, as they cover a lot of skin types and uses. Those who are just looking to use this product at home, though, will still totally adore it. The formula is creamy, light and very pigmented. Apply with a contour brush, blend out with a sponge and you're good to go!
The moral of this story is as follows: Hrush Achemyan is an angel, the Kardashians have no physical flaws, and everyone loves Mehron (this last point is definitely the most important). So tell us – are you eager to buy any makeup from the Mehron range? I certainly am…actually, I'm placing an order as we speak. Let us know your thoughts in the comments!