Here at RY we're always trying to introduce new and exciting brands for our dedicated customers–after all, as your #1 Australian beauty retailer, it's our job to give you the latest and greatest in skincare, makeup, haircare and more. Each month, we'll be wrapping up the killer new releases and brands that hit our shores so that you know what they're all about.
New Brands to RY: Christophe Robin, Wrinkles Schminkles + More!
This month, we're excited to welcome quite a few newbies to RY, including a famed Parisian haircare brand and innovative, wrinkle-busting skincare. Keep on reading to find out which brands are new to RY for October, as well as the hero products we recommend you try, ASAP.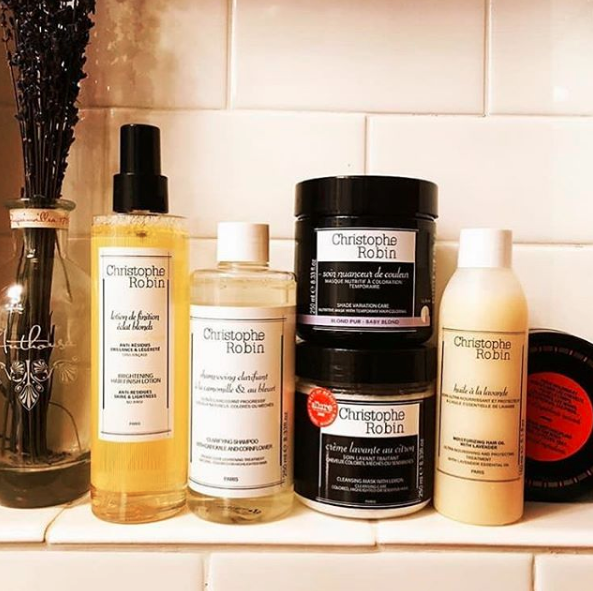 Christophe Robin is the eponymous brainchild of a French stylist with over 30 years experience in the haircare industry. A self-dubbed 'colourist and artisan', Robin made his name by colouring the hair of famous clients including Australia's own supermodel Elle Macpherson.
The Christophe Robin range is full of highly sought-out products, something reflected by his celebrity clientele, which also includes the likes of Heidi Klum, Tilda Swinton and Christina Ricci. Tapping into his love of colour, Robin has created a range of 'shade maintenance' products that allow the everyday woman to upkeep salon results from home. That's not all the Christophe Robin brand focuses on, though–there's also shampoos, conditioners, masks and more to suit every hair type.
Top pick: Christophe Robin Cleansing Purifying Scrub With Sea-Salt ($61.95). One of the first of its kind, this hair scrub helps to alleviate build-up on the scalp, leaving your hair feeling fresh, soft and bouncy. Natural ingredients such as sea salt and sweet almond oil buff away dye residue, flakiness and more for healthier locks.