Are you obsessed with UK nail polish brand NailsInc just like we are? Well, you'll be thrilled to hear about the newest product line available from this already-exciting brand–they've recently branched out into skincare, unveiling the FaceInc range!
NailsInc Unveils New FaceInc Range
Currently featuring four adorable sheet masks, they've got every gal covered by targeting a variety of skincare concerns. We know you love a good face mask–they're the best way to relax and unwind without all of the mess of a clay mask. Simply crack open the packet, layer onto fresh, clean skin and leave to work its magic while you get your daily tasks done! You're just 15 minutes away from stunning skin.
Plus, at just $10 each, these babies are some of the most fun and funky on the market–plus, they'll have gorgeous results on your skin! Praised for being ultra-nourishing and using active ingredients like Hyaluronic Acid, Vitamin E and a whole range of soothing botanicals, they're definitely a hit in the beauty-sphere.
Watch below to find out a little more about FaceInc!
So, which of the four FaceInc sheet masks should be your new go-to? Give your skin a rest with Catnap, a brightening and rejuvenating mask that's ideal for normal to dry skin. This one is infused with green tea and soothing botanicals to help nourish the skin, restore balance and give you that subtle glow.
If ageing signs are your main concern, your best bet is 40 Winks–this mask will help to turn back the time, giving your skin a refreshed look that'll make you appear younger and renewed. Collagen also works to plump and smooth the skin, erasing fine lines and wrinkles for a flawless complexion. Plus, Hyaluronic Acid permits the skin to retain more moisture.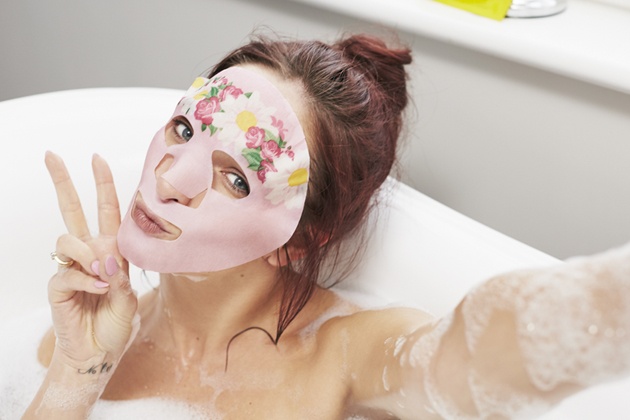 Skin in need of a little TLC? Don't worry–Instant Detox will be your answer! Ideal for those with skin suffering from imperfections and impurities, it'll help draw out your breakouts and purify the complexion for a better-looking complexion. Acacia and Gingko help to cleanse and extract issues, and Hyaluronic Acid helps skin to store water.
Finally, super dry and dehydrated skin types can go wild with Flower Power, an ultra-hydrating mask enriched with Vitamin E and botanical flower extracts that provide an antioxidant effect. This helps maintain skin health and wards off environmental damage, as well as plumping and moisturising the complexion.
Make sure to check out the FaceInc range on RY for the best prices and free Aussie shipping over $99. Let us know–what's your favourite sheet mask? Are you excited to try out the products in the new FaceInc range?