Albeit quite controversial, Roaccutane is still a common prescription for those suffering from cystic, uncontrollable acne, especially in your teens and early 20s. This oral medication definitely has its side effects, taking a toll on the complexion before it magically clears up for good.
Skincare You Can Actually Use While on Roaccutane
If you're considering going on Roaccutane, or have recently started taking it to get acne under control, you'll need a few quality skincare items in your arsenal to keep your complexion as healthy as possible. It's also tough to find products that won't react with your skin in its newly-fragile state.
Thankfully, we know how challenging creating a routine whilst on Roaccutane can be, so we've rounded up a range of skincare must-haves that not only have zero conflicting side effects, but also will ensure your skin stays hydrated and soothed throughout the process — keep on reading to discover them.
Total Roaccutane No-Nos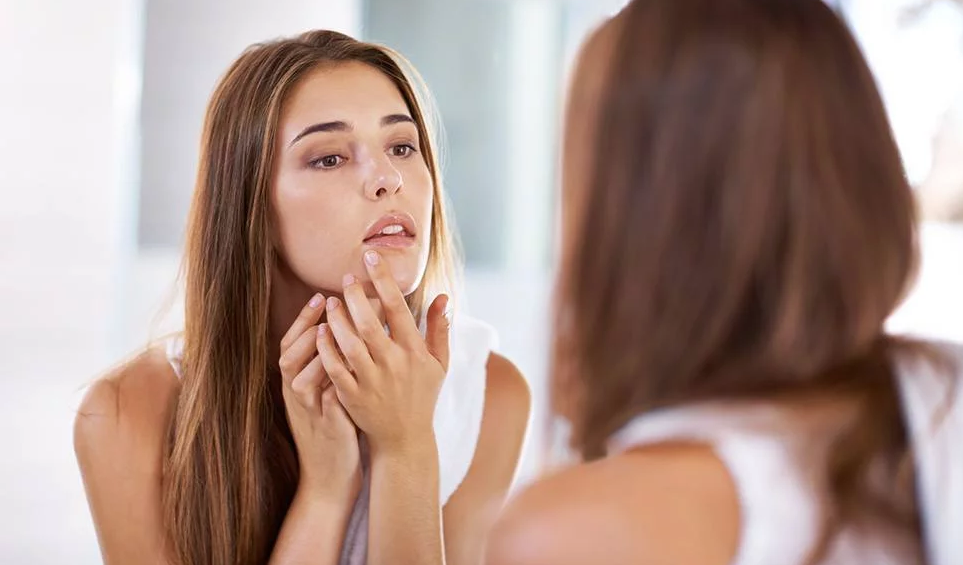 First, let's start with the ingredients you must never use simultaneously with Roaccutane. As it clears up excess oil production, Roaccutane can make the skin dry, scaly or flaky in nature for a few months, in addition to making it extremely sensitive. As a result, you should avoid typically harsh ingredients and especially those that encourage rough and regular skin cell turnover.
Retinols – Anyone who knows their skincare is aware that Retinol, despite being one of the most effective skincare ingredients around, isn't gentle in nature. Even those with regular skin not taking any medication will notice peeling, flaking and irritation if used too frequently or not in conjunction with a good SPF. As Roaccutane heightens your skin's sensitivities, it's a good idea to stay away throughout your course of treatment.
AHAs and BHAs – Alpha Hydroxy Acids (AHAs) and Beta Hydroxy Acids (BHAs) are incredible chemical exfoliants that buff away at the skin's outer layers, revealing smoother, softer and more radiant skin underneath. However, they also can be on the rougher side when your skin is extremely fragile. Thus, they're a no-no when you're on Roaccutane. Even after finishing your treatment, we'd recommend sticking to BHAs for a while, as they're a little less intense and have moisture-locking properties.
Manual scrubs – You know those grainy exfoliants most of us keep in the shower? Well, Roaccutane users should be giving them up, as they (once again) slough away at the skin's outer layers. Although this is an important process, it's not good for skin on Roaccutane due to that increased sensitivity.
Your Roaccutane Must-Haves
Now that all the don'ts are out of the way, let's get onto some Roaccutane skincare dos. It's important to combat against two key side effects whilst on this anti-acne drug — excessive dryness and increased sensitivity. The former means you'll need a truly soothing, hydration-locking moisturiser, whereas the latter can demand serums, cleansers and more designed for redness and reactivity.
Thankfully, there are a few quality items out there that are raved about for skins on Roaccutane. They contain no nasties, nothing harsh or overpowering, and instead, focus on soothing and re-instilling skin health.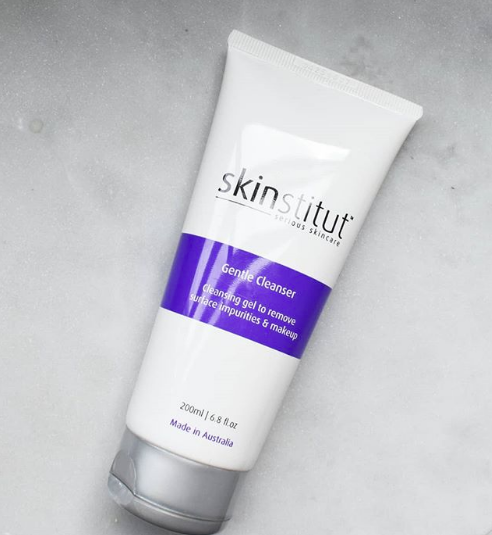 Cleanser – For your cleanser, it's important to find something that doesn't strip the skin's natural oils. Although you may have had oily skin before trying out this acne cure, you'll be experiencing quite the opposite now. The Skinstitut Gentle Cleanser is a fantastic option, as it has been designed with post-procedural patients in mind, and so is incredibly light and non-irritating. Green Tea, Goji Berry and Vitamin E work to calm and nourish.
Another go-to is the La Roche-Posay Toleriane Dermo Cleanser, which has a milky texture that helps to lock moisture to the skin. It's never drying, so will leave your complexion in top shape despite your medication. It's been designed for skin that's on the fussy side, so you can guarantee no nasties or unwanted reactions.