What if we told you that letting hundreds of tiny needles penetrate the surface of your skin could change the way it looks forever!? Surely you're either scoffing or wincing in pain, two of the most natural reactions we've noticed when telling friends, family and colleagues about the powers of a derma roller. But, it's not as quack as it may sound, and in fact, could be the answer to a huge range of skincare concerns you may have been grappling with for a while.
Will Your Skin Benefit From Using a Derma Roller?
Of course, we're not asking you to hop straight online and purchase a derma roller without knowing all of the facts, first. Before you get to micro-needling your skin yourself, there are a few things you'll need to know, including how to maximise efficacy and how to buy the ideal derma roller. Whether you're a convert or a cynic, keep on reading to find out how you could make a derma roller work for your skin.
What is a derma roller?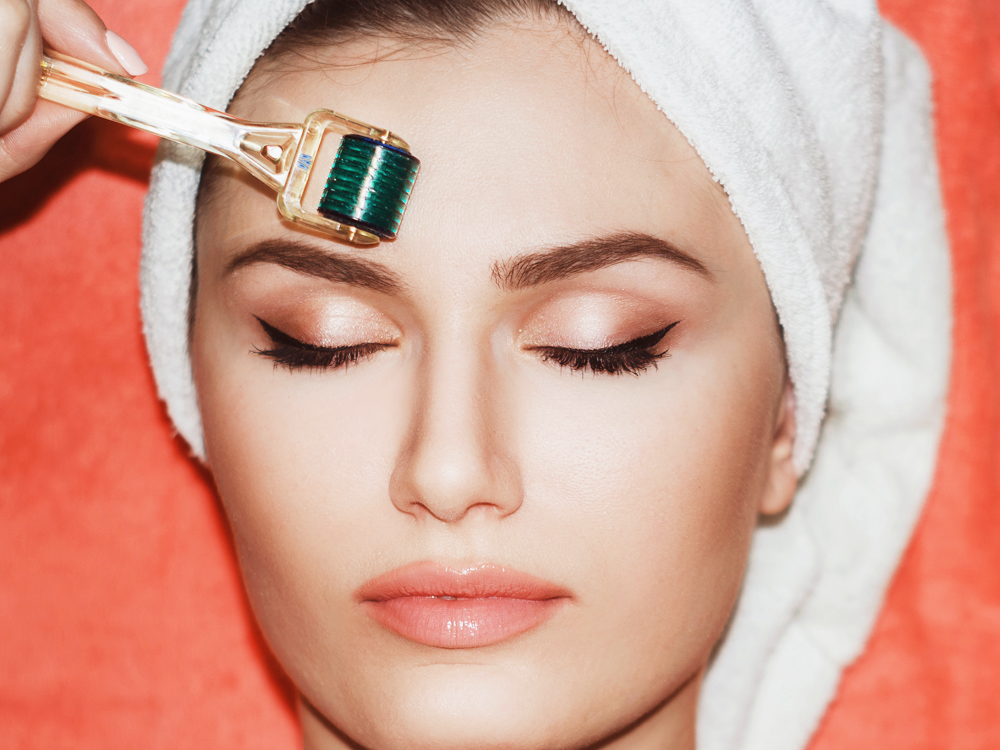 A derma roller, AKA a skin needling device, features a cylindrical body attached to a long handle. The cylinder is covered in tons of little needles that individually prick the surface of the skin, creating what are known as 'micro-injuries'. Simply pick up the handle and roll the body of the device over the skin…well, that's technically how it works. But, there are a lot of other things to take into consideration before getting rollin'.
We're not asking you to inflict injury on your complexion for no reason — there are so many benefits to this practice. After micro-injuries are created, skin has to work extra hard to repair the 'broken' cells, which in turn accelerates the production of collagen and elastin. These key proteins are produced less effectively as we age, resulting in the formation of wrinkles and fine lines.
Many people are curious about what using a derma roller feels like, and despite the fact that many needles are involved, it's a lot less painful than you'd think. The thin, short nature of the needles means you'll barely feel it at all. You may experience slight discomfort or redness after using your derma roller, but at worst, it'll feel like a mild sunburn.
How will a derma roller benefit me?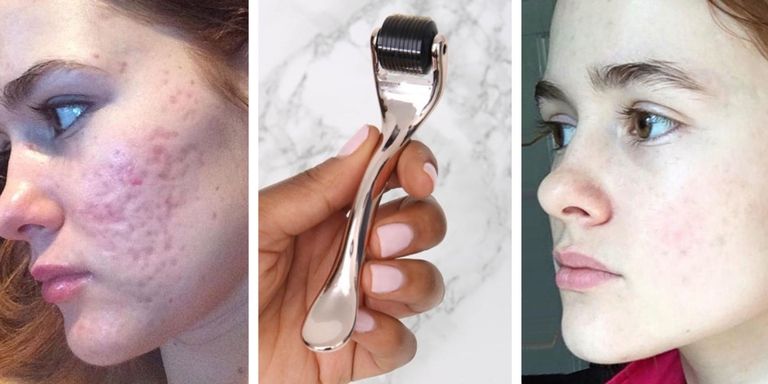 As a derma roller encourages collagen and elastin production, it can have benefits that include the softening and blurring of physical ageing signs. It also works wonders for loose or thinning skin, both of which are also directly related to these important natural proteins.
Derma rolling is also beneficial for a range of other skin types, including scarred, dehydrated and hyperpigmented. Regular derma rolling has been found to fade acne scars in particular, as these are often quite rooted in the skin's layers, which the micro-needles are able to reach. Even if you have acne, you can use a derma roller — just ensure you're not rolling over active pimples, and are sterilising the needles after every use.
Derma rolling also means that the top layer of your skin is shed in the process, encouraging effective skin cell turnover. This works wonders for those experiencing hyperpigmentation in the form of darkened or lightened spots, as shedding away surface layers ensures the new skin isn't affected by discolouration.
You can even use your derma roller on your under eye area to plump and smooth away bags, and on the lips to encourage an enviable pout.
What do I look for in a derma roller?
If we've sold you on all the benefits of a derma roller, you're probably excited to get your hands on one. But, it's not that simple — not all derma rollers were created equal! It can actually be quite dangerous for the skin to use the wrong one, so here are a few things to look out for.
First, ensure your product is entirely reputable. No paying a few bucks off a cheapie site, because at the end of the day, your skin health is seriously important! Generally, you'll be looking at an investment between $30 and $100 for a quality derma roller, depending on the brand. Don't splash too much cash, but beware that anything that seems too good to be true probably is.
Another aspect you'll want to look out for is the needle's size and thickness. Anything above 0.3mm shouldn't be used at home, as it can cause damage quite easily when not wielded correctly (AKA, by one of the pros). Opt for an 0.2 or 0.25mm sized needle. You'll also want to ensure it's made of a quality material, such as surgical-grade steel or titanium.
Our go-to derma roller is the Skinstitut Skin-Inject Derma Roller 0.25mm, which uses surgical-grade steel.