asap Skin Products
are an
Australian-owned
and operated brand, known for high-performing, cosmeceutical formulas. With a wide product range that's absolutely raved about, by both our customers and the wider beauty community, we're often thinking–how do they do it?
The brains behind the whole operation is Carley Dowdle, asap's Managing Director. With family ties to the brand and an extensive history in the beauty industry, Carley has proven herself to be a fantastic innovator and has taken asap to new heights. After all, they're considered Australia's number one cosmeceutical skincare brand!
We spoke to Carley about all things asap, including what sets the company apart, future plans and the desert-island skincare products she couldn't live without.
A Q&A With Asap Skin Products Director Carley Dowdle
How did you get into the cosmeceutical skincare industry and come to be the managing director of asap Skincare? 
I was originally involved with asap skin products over a decade ago as a member of their advisory board and was approached to join the business as managing director as a result. I'm the third generation of women from my family in the beauty industry, so essentially, it's in my blood! Being able to continue and grow asap as a business that was founded by an incredible role model for me, my mother, has been a great honour. We are very much a family business, with many family members including my sister and husband being part of our wonderful team.
What differentiates asap from other cosmeceutical skincare brands on the market?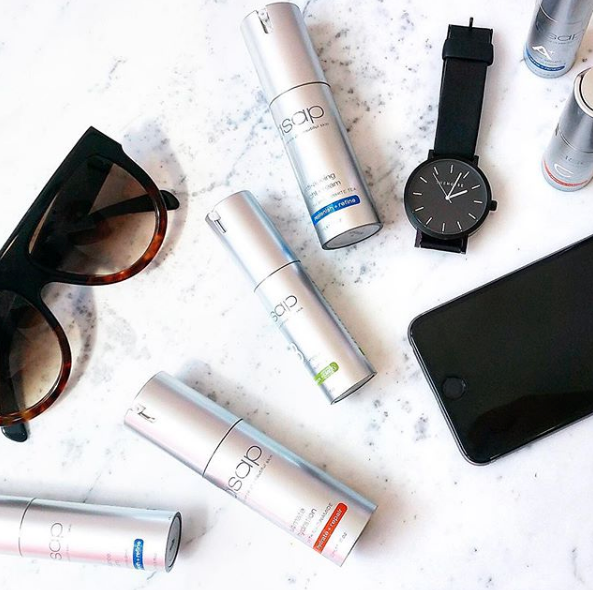 As Australia's #1 cosmeceutical brand, it's our philosophy that sets us apart. 
Simple, because we believe that caring for your skin everyday should be uncomplicated, quick and easy.
Effective, because we use the most, active clinically proven cosmeceutical ingredients available that are sourced from around the world and that work hard to make beautiful skin easy.
Affordable, because super-high quality cosmeceutical skin products should be within the reach of everyone, without breaking the bank!
asap is also Australian made, and says NO to parabens, mineral oil, SLS/SLES, artificial fragrances, synthetic dyes, palm oil, plastic micro-beads and animal testing. Plus, all asap products are vegan. After almost two decades, asap is truly the science of beautiful skin.
We spoke to you in 2013. Since then, asap has grown exponentially. Are you able to tell us a bit about some of your new innovations and how asap has progressed since?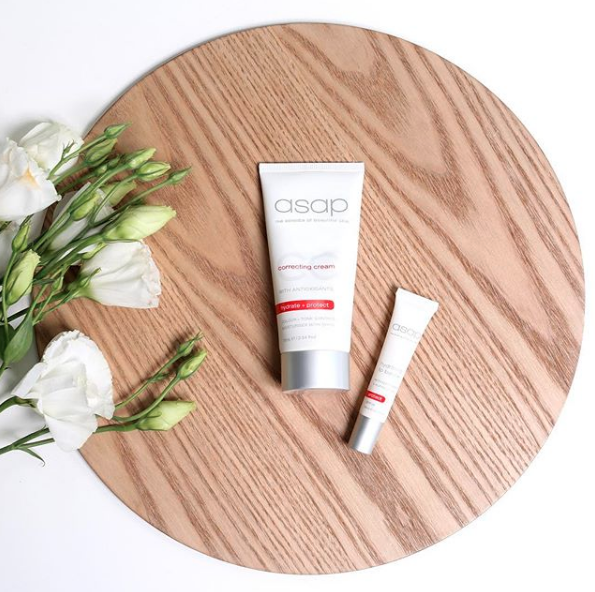 Our growth is determined by breakthroughs in science and technology. Today, more than ever, we understand human genetics, skin cell communication and skin damaging environmental impacts. Science is constantly unlocking the code to a younger, healthier future and being at the forefront of this technology allows us to be industry leaders. We are proud to be able to offer the most technologically advanced solutions to skin concerns, that provide quick and long term benefits for our customers users.
Are there any exciting plans for the future of asap?
In the last year, we were the first Australian company to develop a ground-breaking DNA skin treatment that repairs and protects against future DNA damage. This has already become one of our top selling products around the world. We also added new ingredients to our iconic Super B Complex, which refines pores by up to 80% in as little as one month, without the use of temporary cosmetic silicone blurring ingredients. As far as the future goes, it's truly bright, so all l can say is watch this space!
Perhaps one of the most-talked about asap products is the DNA Renewal Treatment. How does this product differ from other anti-ageing solutions out there?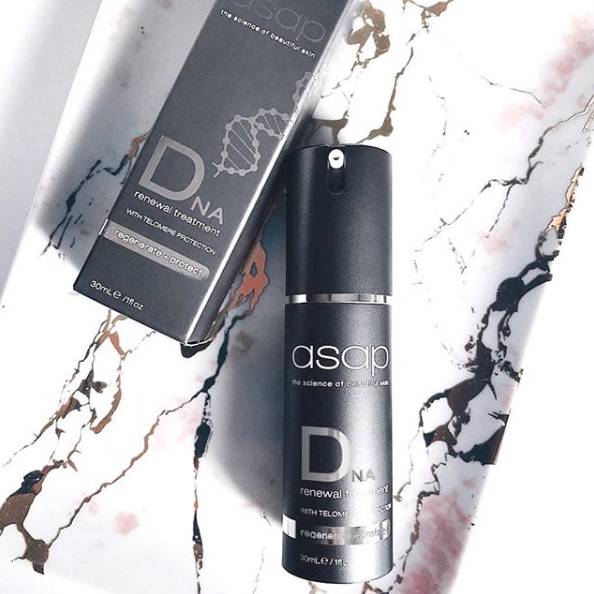 The DNA Renewal Treatment is the first of its kind and has already gained a massive cult following both here and overseas. Stemming from the studies conducted on DNA repair, which was awarded the 2015 Nobel Prize, DNA repair enzymes not only help repair past skin damage, they also help to prevent future damage, making it our most powerful anti-ageing product.
If that's not enough, the DNA renewal treatment includes a Multi-Peptide Complex that stimulates cell-regeneration and collagen production, Stem Cell Technology to help firm skin and reduces wrinkles, a Hydro-Elastic Complex that boosts the skin's ability to create its own Hyaluronic Acid and a skin-shielding Anti-Pollution Complex, which helps defend against the harmful effects of daily pollution, which is known to contribute skin ageing and pigmentation.
This revolutionary treatment has unmatched concentrations of active ingredients to repair past damage, restore hydration, regain youthfulness and protect the skin's future.
We also receive a lot of questions about the Super B Complex, a favourite amongst our customers. Could you tell us a little about this unique product?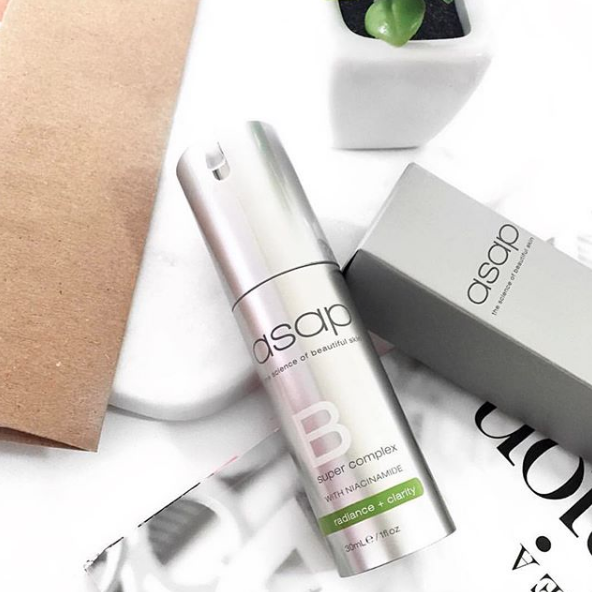 Super B Complex is a fast acting, multi-functional serum that increases skin hydration, calms and visibly reduces redness. There has been a lot of talk recently in the media about the incredible benefits of Vitamin B3 (Niacinamide) and Super B Complex is a market leader. It contains the highest amount of Niacinamide, as well as other B group vitamins, which is why we call it a B complex. From ageing and dehydration, through to acne and pigmentation, Super B Complex covers it all.
Do you have a personal favourite product in the asap range? 
That's a difficult question, as every product in the range stands alone in its effectiveness and skin benefits. Of course, I would never leave home without sunscreen and my favourite is the asap CC Correcting Cream SPF 15+.
I couldn't possibly settle on just one but if I was only able to take 5 products to a deserted island, they would be:
Shop the Bestsellers from asap