It's exciting to see a skincare brand shaking things up and doing it a bit differently. We love strange ingredients that work their magic on your skin – and these products do work. You only have to see the cult following from celebs and beauty lovers alike to know that this brand means business. We're talking about Nip + Fab of course. New to the RY umbrella, Nip + Fab have been helping create beautiful skin for women around the world who want it all. It's accessible, affordable and effective, and it features products with multiple skin benefiting ingredients such as Kale, Viper Venom, Dragons Blood, Glycolic Acid and Bee Venom.
Crammed with innovative and natural advanced skin smoothing ingredients that fight visible signs of ageing – Nip + Fab is your go to for trendy, effective products. As seen in the hands of Kylie Jenner, Emily Ratajkowski & more – this skincare is taking the nation by storm.
There are so many great products to pick from this range but we've rounded up the top 4 must haves to elevate any skincare routine.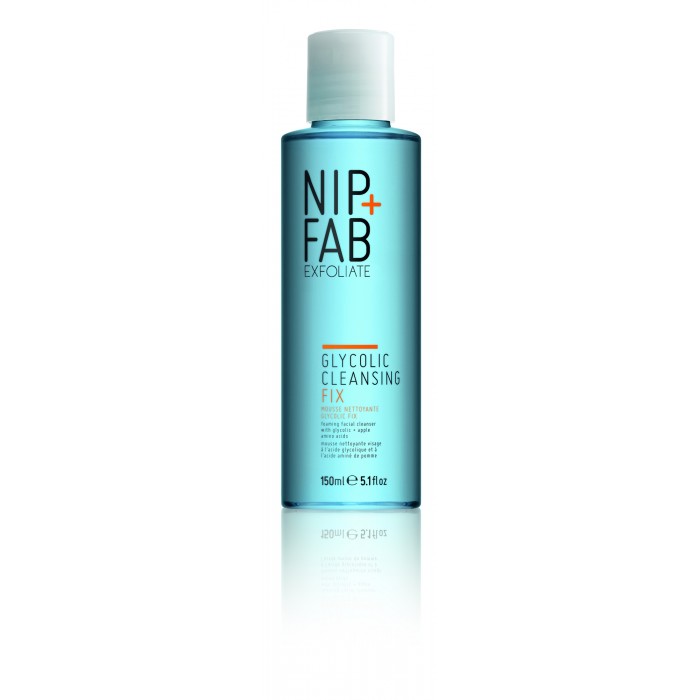 Containing a the power of 3 – Glycolic Acid, Apple Amino Acid and Olive Oil this little gem softens, resurfaces and hydrates for the smoothest feeling skin.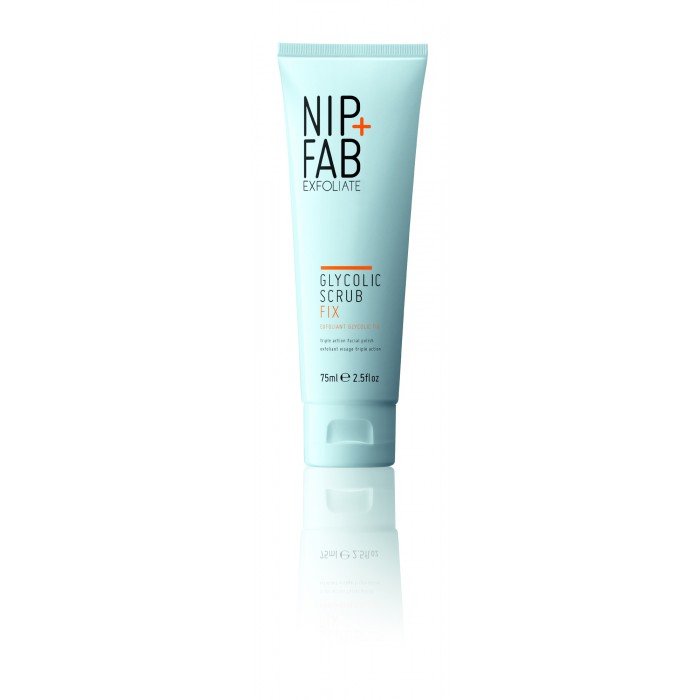 Are you seeing a trend? Nip + Fab love Glycolic Acid for it's refining, brightening and renewing benefits. Combine this with Salicylic Acid and you've got yourself an exfoliator that really packs a punch. Dead skin cells will be removed, leaving clean and polished skin that reduces the appearance of blemishes after the first use.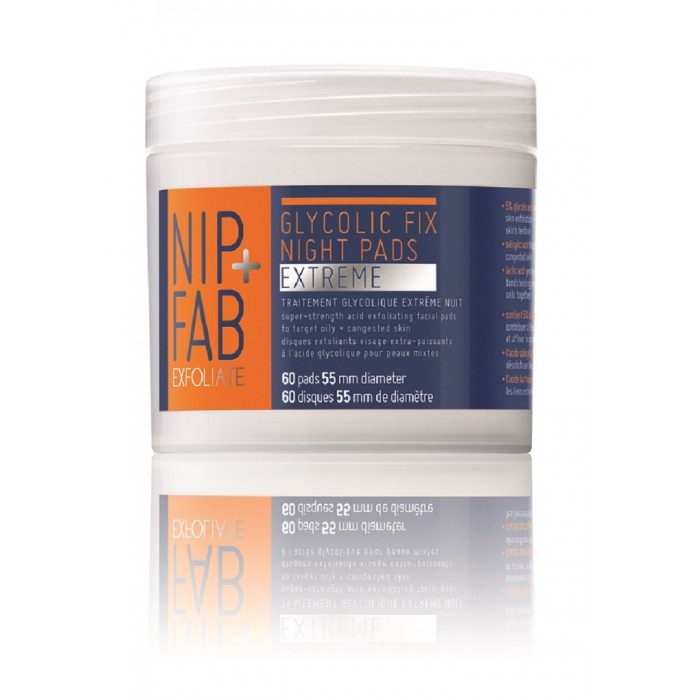 Emily & Kylie's favourite – in a convenient single use pad this is the easiest way to clearer, brighter skin. Use one pad 2-3 times a week to reduce scarring and pigmentation, combat blackheads and reduce blemishes for an even, toned surface that is instantly more soft and plump.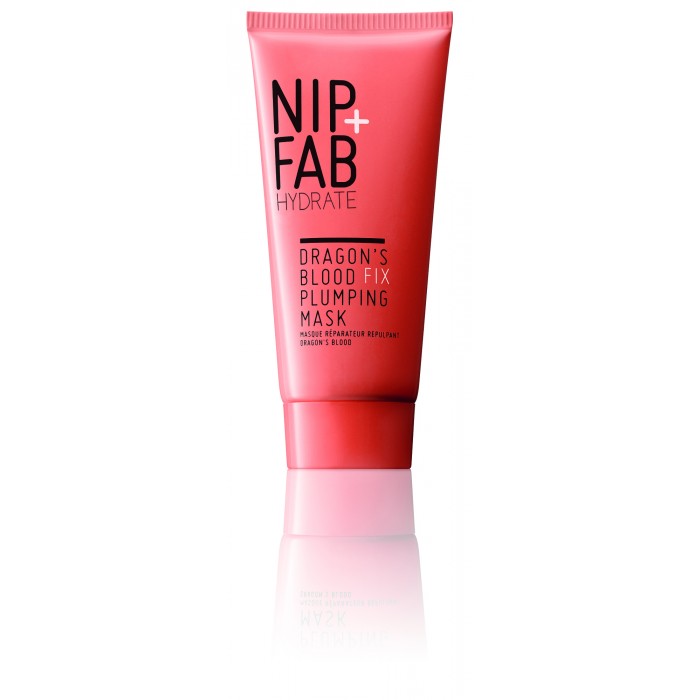 Dragon's Blood you say? This is actually extracted from a tree and helps form a protective layer over the skin to prevent damage from external forces. This mask is gel and also helps to plump skin, therefore minimising the appearance of wrinkles.
WHO IS LOVING NIP + FAB?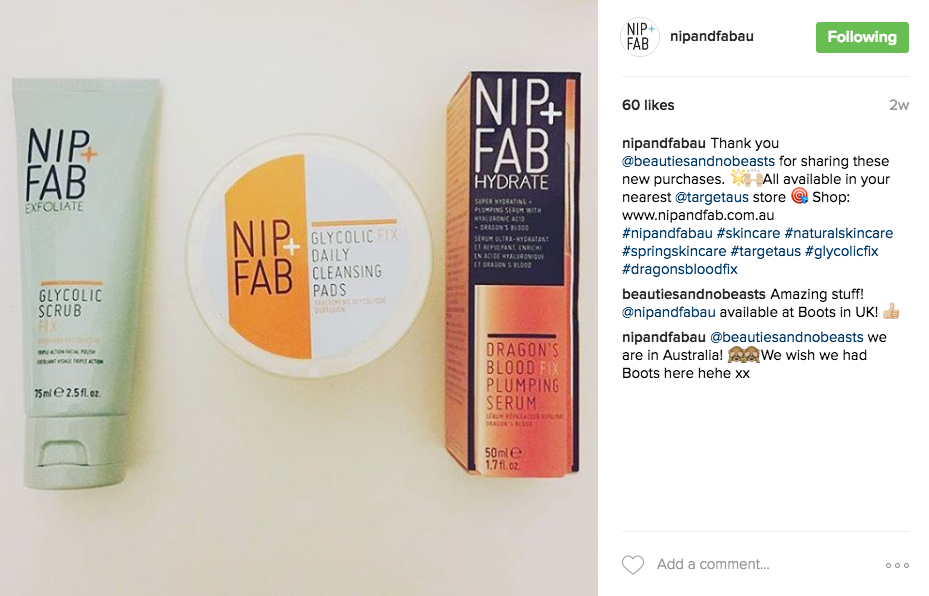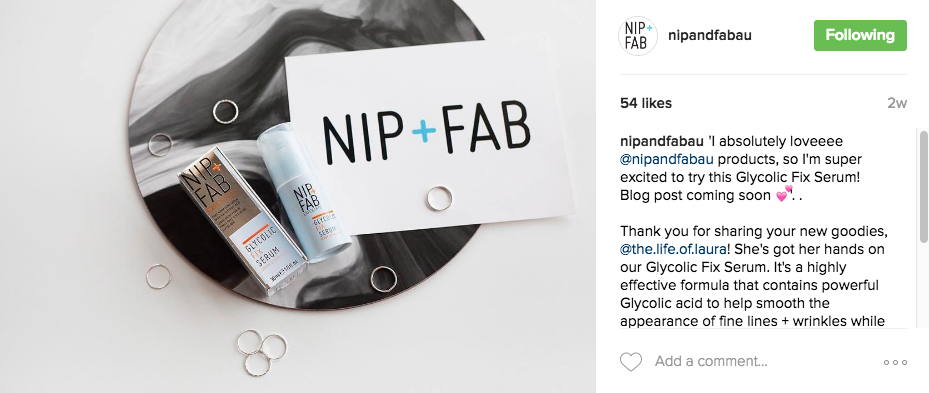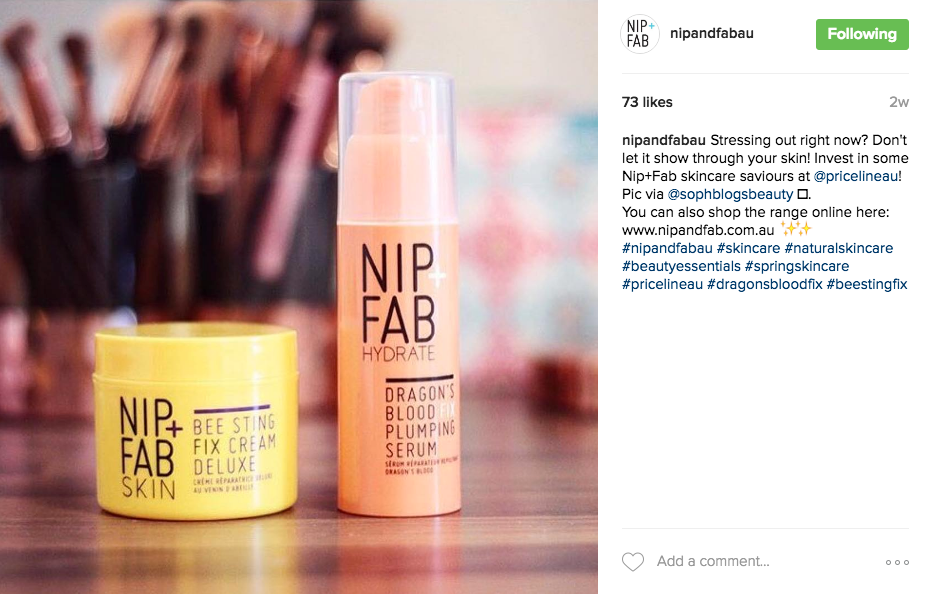 Ashley Benson from Pretty Little Liars @itsashbenzo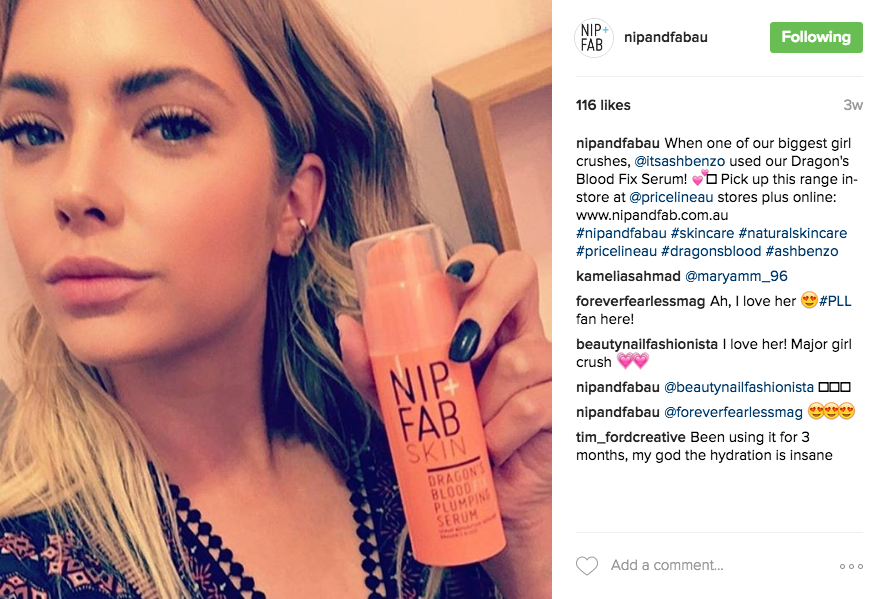 Vicki Pattison from Geordie Shore @vickipattison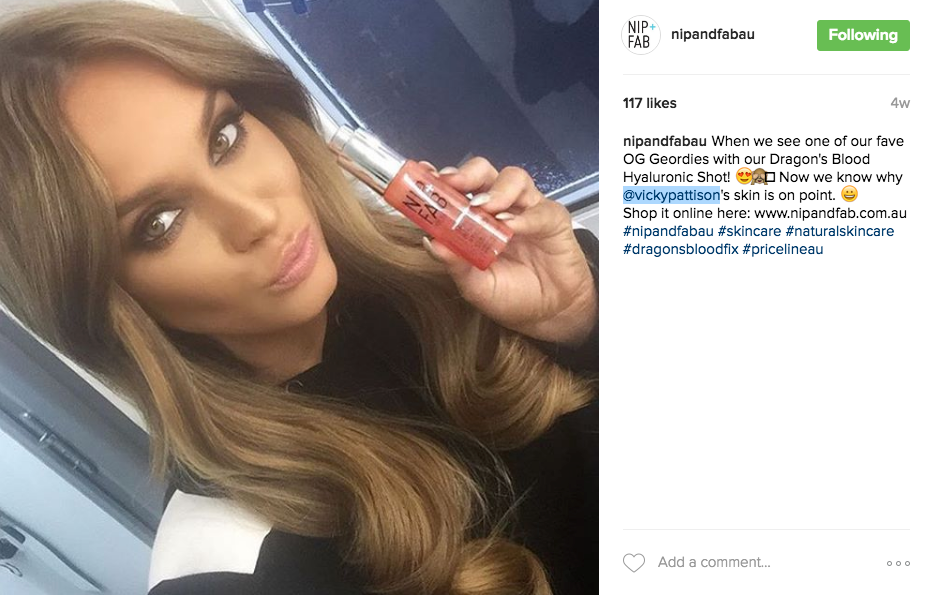 That's just to name a few!
Get amongst what these beauties are talking about.
Shop full Nip + Fab range here.