It's not something we've talked about too much in the past, but sleep is a key player when it comes to looking your best- after all, they don't call it 'beauty sleep' for nothing! With the super-exciting launch of our new Sleep section, we thought it was about time to share a few easy tips that'll help you to rest more effectively at night.
Sweet Dreams! How to Get the Best Sleep Ever
Sleep is a contributing factor to so many aspects of our daily grind, from the energy levels we have to the dark circles that may or may not be present under our eyes. If you're suffering from problematic skin, unruly hair or a dull complexion, maybe your sleep schedule needs a little working on. This isn't as tough as it seems, though – we can already hear you lamenting about the thousand and one things you need to complete before bed, and boy, do we feel you!
Instead of stressing about how many hours you manage to capture a night (although this is still pretty important), maybe it's time to start focusing on the quality of your sleep. Here are our favourite methods, tricks and products to ensure your nightly zzz's are super worthwhile.
1. Sleep on silk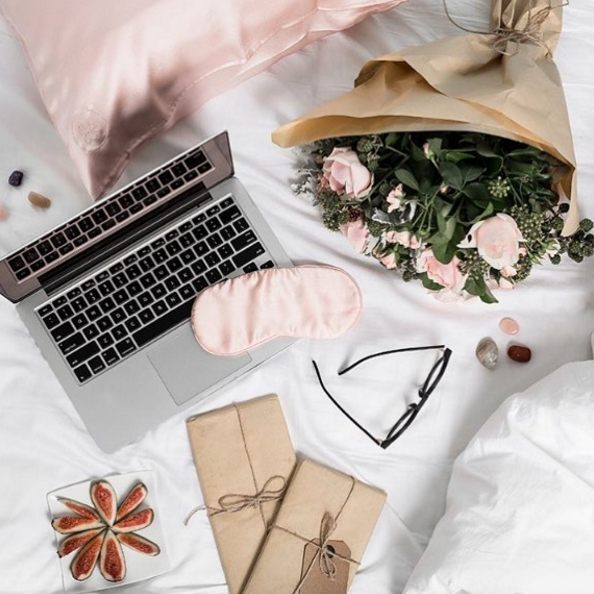 The benefits of sleeping on silk are honestly boundless – think smoother hair, healthier skin and fewer pesky creases all over you when you wake up! (Are we the only ones with that problem?) Slip a silk pillowcase over your pillows and you're sure to notice the difference pretty much immediately. Not only will it impact your external beauty by reducing frizz and helping to ward off acne, a silk pillowcase will also improve your sleep tenfold, as it'll allow you to fall asleep quicker and in a 'gentler' position.
We're currently coveting these stunning silk pillowcases – needless to say I want them in white, charcoal, nude and whatever other colours they come in. Pick up a single case for $79.95 or a twin pack for $159.95.