Love going to the beach but hate what happens to your hair/ skin/ makeup? Me too. It seems as soon as you step foot out of the car the wind and the sand takes your hair, the sun starts sizzling your skin and sweat is running down your face.
Getting in the water to cool down is a must-do but now your hair is full of salt and seaweed and how am I meant to get a brush through it now?
Believe it or not there are some steps you can take BEFORE you go to the beach to protect your hair and skin. So keep reading to find out how!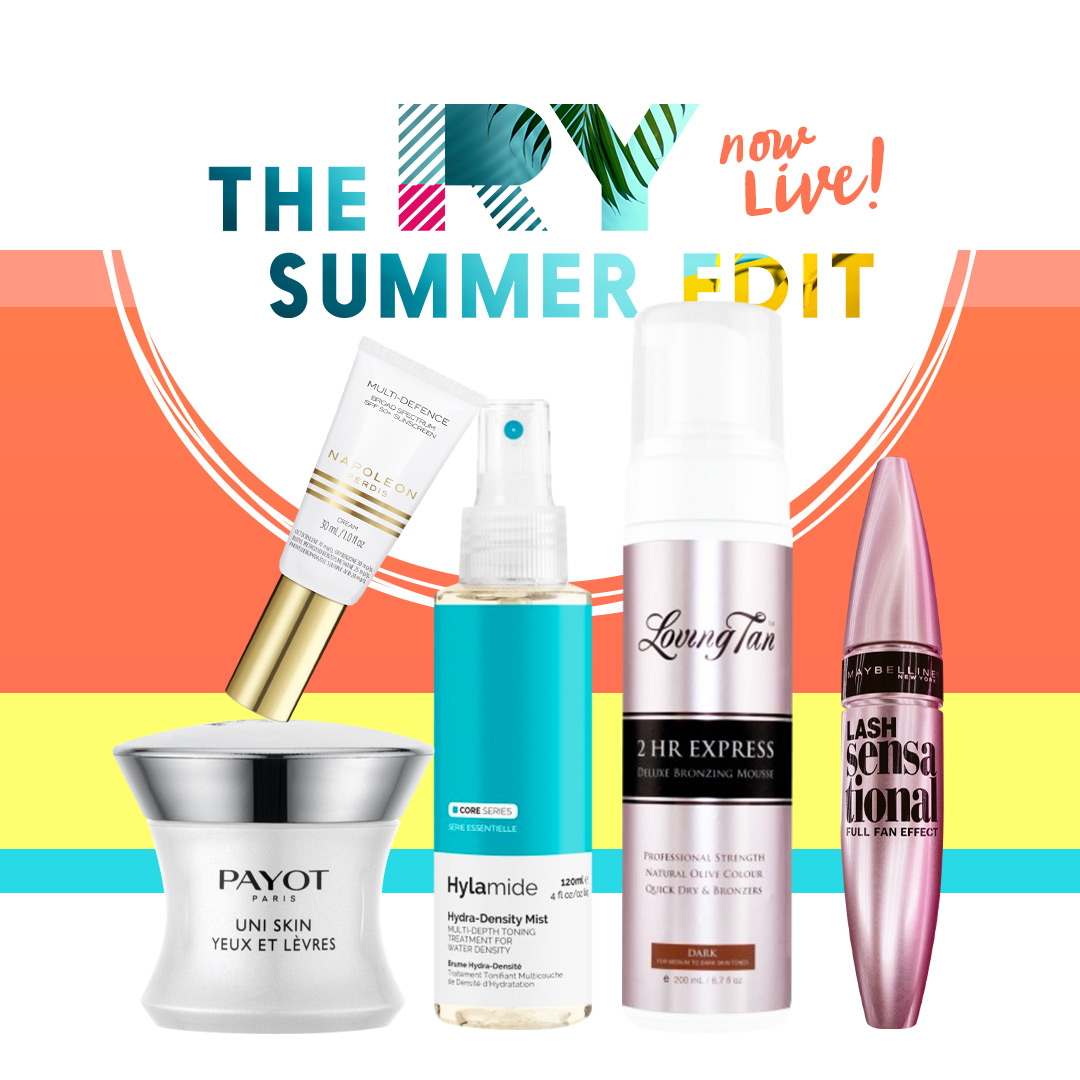 Pre Beach Prep – 6 Ways to Protect Your Hair and Skin
1. Wet your hair with fresh water before entering the ocean
When your hair is dry it's particularly porous like a sponge. This means if you enter the ocean with completely dry hair it will absorb a lot of salt straight away, where as already wet hair creates a barrier, preventing the salt from wreaking havoc. If you don't like the idea of completely drenching your hair before going in the beach, you can also create a barrier with an oil such as Moroccanoil or Coconut Oil or a leave in conditioner.
2. Avoid heavy hair styling products
Ever gone in the ocean with hair spray in your hair? Ooo girl that crunch. This is the same for all waxes, gels and creams that will just end up leaving your hair in a crunchy mess. Going all natural is best or you can use the above mentioned oil or leave in conditioner.
3. Keep hydrated – inside out
Now that summer is here you might be finding that your hair and skin seem more oily than in the winter. It's important not to overdo trying to counter this with overly drying product. This can cause an over production of sebum which leads to breakouts and even oilier hair. So keep hydrated – use a hydrating mask for your hair AND skin – we love Dermalogica Skin Hydrating Masque for face and Sunescape Hydrating Body Butter for body. Drink plenty of water too before and while at the beach.
4. SPF EVERYTHING
Lather up on sunscreen BEFORE you get to the beach, re-apply every two hours and remember to moisturise when you get home. You can also protect your hair and scalp with Wella Sp Sun Spray which is water resistant – just spritz on hair before entering ocean.
5. Fake Tan
While the controversy around self tan continues, we know one thing for sure; there is nothing pretty about a natural tan. The sun is Queensland's biggest killer with melanoma being the most common form of cancer. UVA/B rays are the biggest cause of premature skin ageing and we're not about that wrinkled life. Exfoliate skin thoroughly and apply a gradual tan for a natural looking glow. Choose one with a moisturising element to avoid drying skin out. This is not GOSPEL so don't take this as 100% but I find when I have fake tan on it also protects me from the sun! But always apply SPF over the top to be safe.
6. Lock down your makeup
Switch up your heavy foundation for a more light weight BB cream or CC cream that contains SPF and keep it locked in place with a mattifying primer (before) and setting spray (after). Remember waterproof mascara too so you don't end up with Panda Eyes.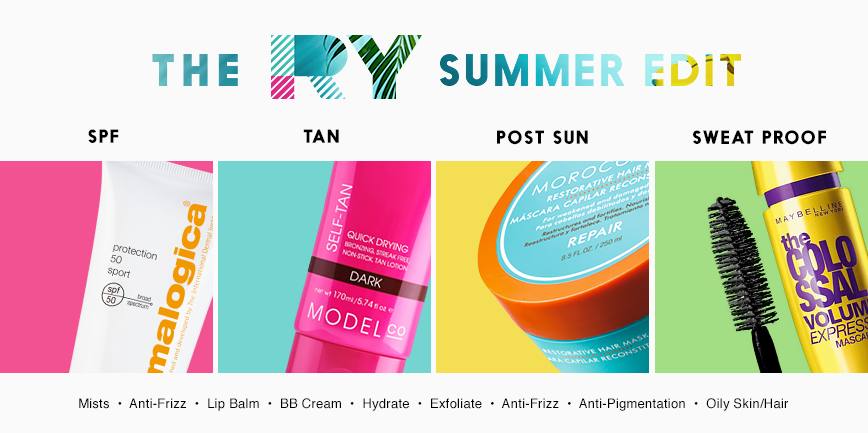 You can shop everything you need for summer in RY's Summer Edit.
Check it out here.