When deciding what to wear for Halloween, it's easy to get caught up in the outfit and forget about your hair and makeup. Avoid making last-minute decisions this year, and plan out your Halloween hairstyles in advance! We've come up with three incredibly simple, totally heatless styles that just about anyone can recreate from home.
Keep on reading to find out our three fave Halloween hairstyles, and which costumes they'll complement perfectly.
3 Heatless Halloween Hairstyles You Can Recreate With Ease
The name of the game this Halloween is to create a style that'll last you the whole night, works with a variety of costume choices, and doesn't rely on heated tools. Albeit a bit of a challenge, we think that these three key looks will be all the inspo you need for some killer Halloween hairstyles.
Space Buns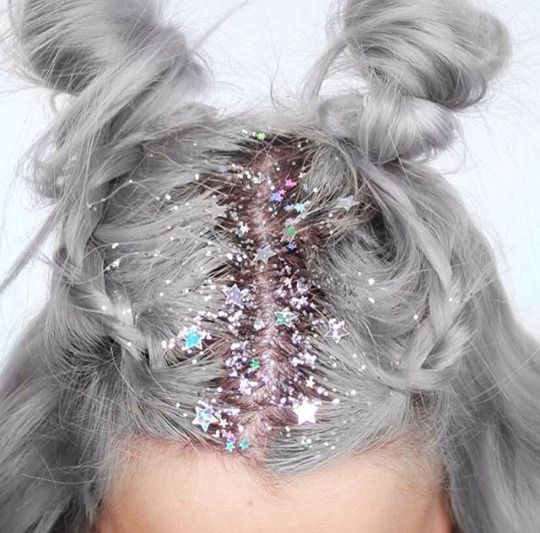 Works well for: fairies, Anime characters, Princess Leia, anything glittery.
Difficulty level: 1/5
Space buns are perhaps the easiest hairstyle to create, bar your simple ponytail, of course. All you need is a few elastics and a brush, and you're ready to go! They're also extremely versatile, with a ton of different variations you can make to spice things up a little.
If you're just after entry level space buns, it's a matter of whipping your hair up into two buns on either side of your hair. Use a brush to wrangle your locks into two high ponytails, ensuring your part is in the middle and well-defined. Secure with hair ties and voila–that's all there is to it!
For a twist on this classic Halloween hairstyle, section out about a third of your hair on either side and repeat the above steps. Leave the rest of your hair loose and flowing for a totally 90s, Spice Girls-esque throwback look.
Another variation you can make is adding a few braids in. Section off a small amount of hair on either side of your part, braiding back towards the crown. Twist the remaining lengths into mini buns and you've created a gorgeous braid-bun hybrid that is sure to stand out.
Plus, don't forget to sparkle it up with a little glitter–or a lot! Sprinkle it in your roots, then securing with a non-crunchy hairspray to guarantee it'll stay in place throughout the night. This is the perfect look for all the wannabe fairies and mermaids out there.