It's no lie that buying makeup can get expensive, especially when you're the kind of gal or guy who likes to keep their finger on the pulse of what's new. From cream contour kits to liquid lipsticks, there's always a new must-have item in beauty land, meaning that we keep forking out that $$ — even when we shouldn't be.
These Are the Best Highlighters for Every Budget
One cult item that we think is here to stay, though, is highlighter. As a dedicated glow-lover, finding the best highlighter in the biz is a lifetime goal, so I set out to round up those holy grail favourites to give you an idea of what's worth the money. After a little searching, I discovered quite a few hits, and surprisingly, some of them came in way cheaper than expected.
So, whether you've got cash to splash, or champagne tastes on a boxed wine budget, keep reading to discover the best highlighter in your price range.
Under $15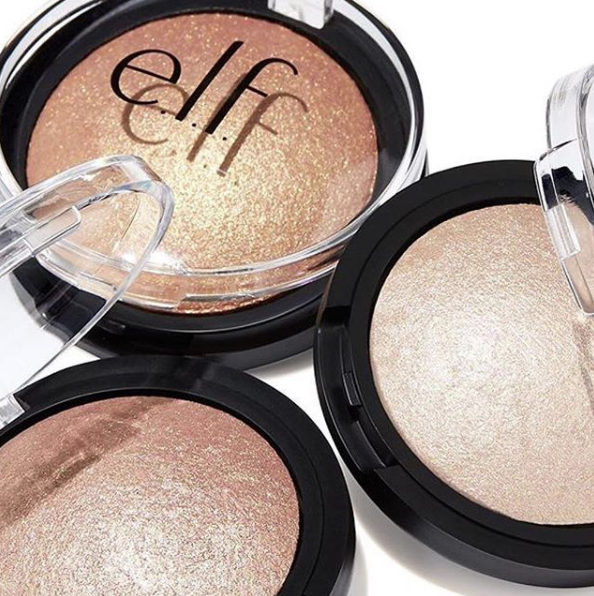 The fact that there are quality makeup items under $15 may be astounding to some, but thrifty babes have been dabbling in inexpensive makeup for years. It may take a little searching, but there are brands out there that somehow manage to expertly merge quality and affordability, resulting in an all-round amazing product that won't break the bank.
Our pick for the best highlighter under $15 is the elf Cosmetics Baked Highlighter in Blush Gems. This highlighter boasts a champagne shade with small reflective particles, and is baked, meaning it originally began as a cream formula and has been dried out to take on a powder consistency. Apply it dry for soft radiance, or wet your brush to intensify the pigment and create a more iridescent look. This formula is also available in Pink Diamonds, which is a rosy blush shade.