Have you got your Christmas Shopping sorted yet? No? You're not alone. In fact, the two busiest shopping days of the year are the 23rd and 24th of December.
Yikes guys, Aussies are definitely the leave it til the last minute kind of people.
If you're still on the hunt for the most important people on the list and you don't want to leave it til the last minute (or even if you do – this is a judgement free zone) keep reading to see must have Christmas Gifts for the Girly Girl.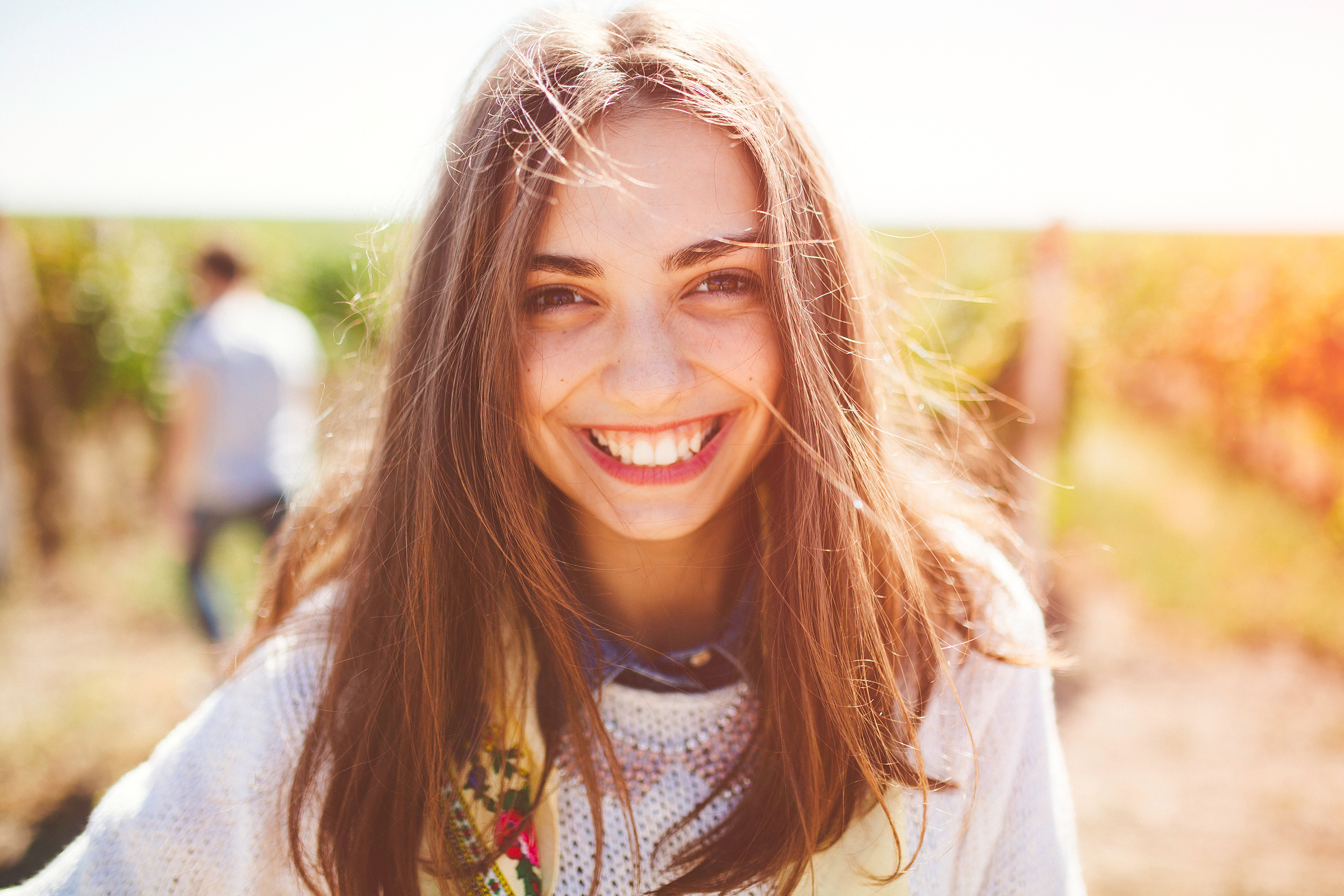 Christmas Gifts for the Girly Girl
Haircare, makeup brushes, Napoleon Perdis gift packs and more.
1. ghd Copper Luxe Platinum Gift Set $330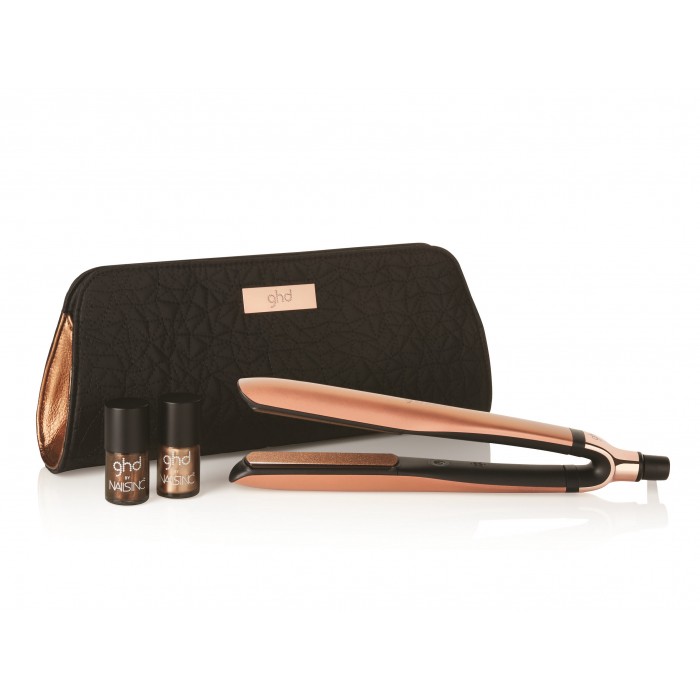 ghd is the perfect treat for your favourite girly girl this Christmas. Undoubtedly one of the best straighteners on the market, now available in gorgeous copper luxe that is the perfect addition to your bathromm PLUS the gift set comes with matching copper luxe bag & 2 x limited edition NailsInc Nail Polishes.
2. Pure Colour Angel Bee Pure Trio Gift Pack $59.90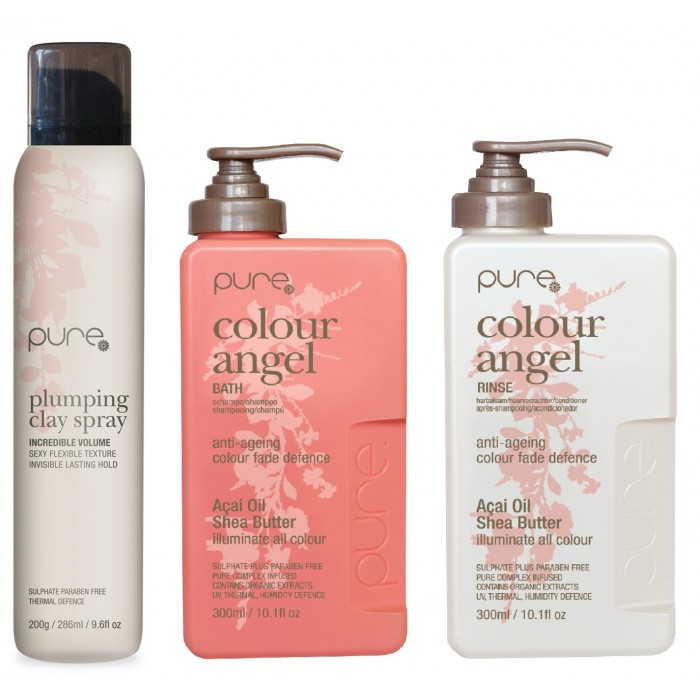 The most popular hair care packs this year – and it's no wonder why. The cute packaging combined with three great haircare products that are good for the environment, this pack even comes with bee-friendly flower seeds to help pollinating bees.
3. Lulu & Lipstick Brush Set $118.95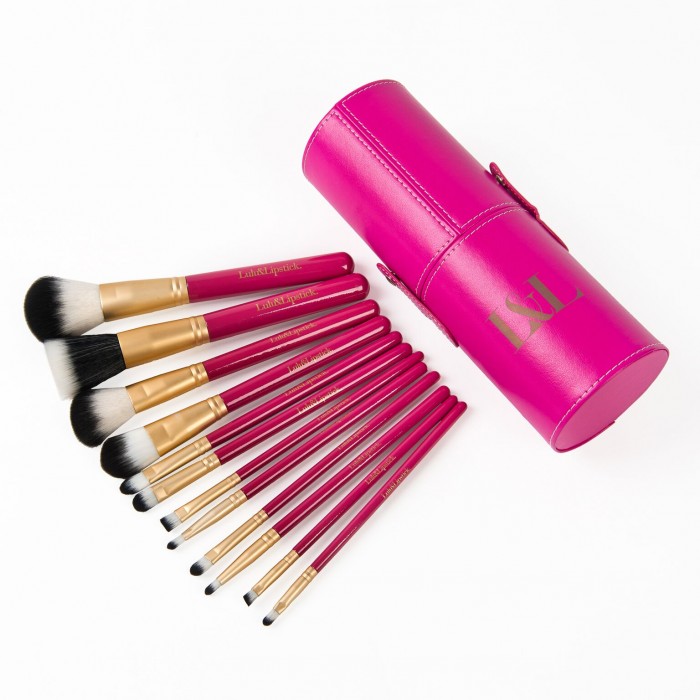 Is your favourite girly girl in need of some new makeup brushes? Or maybe some extra brushes that she can take with her where ever she goes in a hot pink travel case? Lulu & Lipstick has got what you need. Great quality brushes at a great price.
4. Kora Organics By Miranda Kerr Peace Vitamin Enhanced Lip Balm 10ml And Heart Pocket Mirror Gift Set $24.95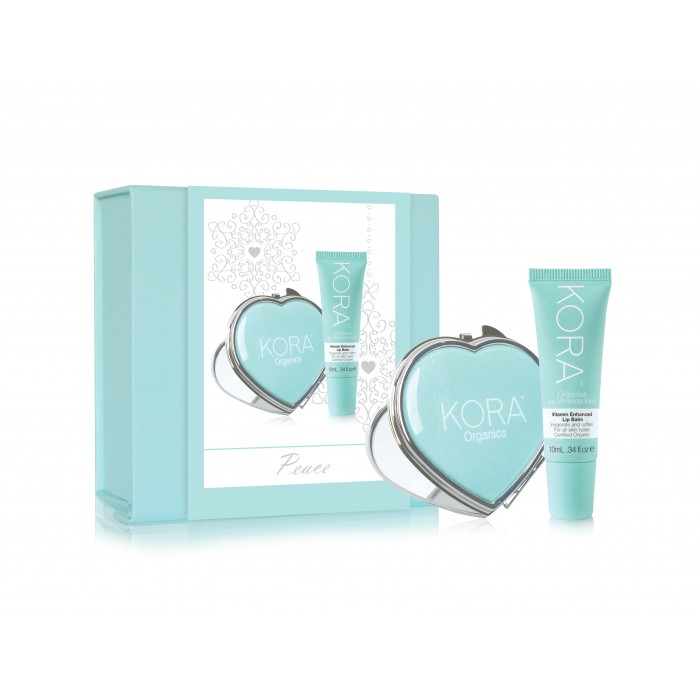 This cute & quaint little set is a great stocking stuffer. From Aussie model legend Miranda Kerr the Kora Organics Lip Balm is super nourishing and made without any nasties and comes with a heart shape mirror for application on the go.
5. Poni Cosmetics Brow Kit $69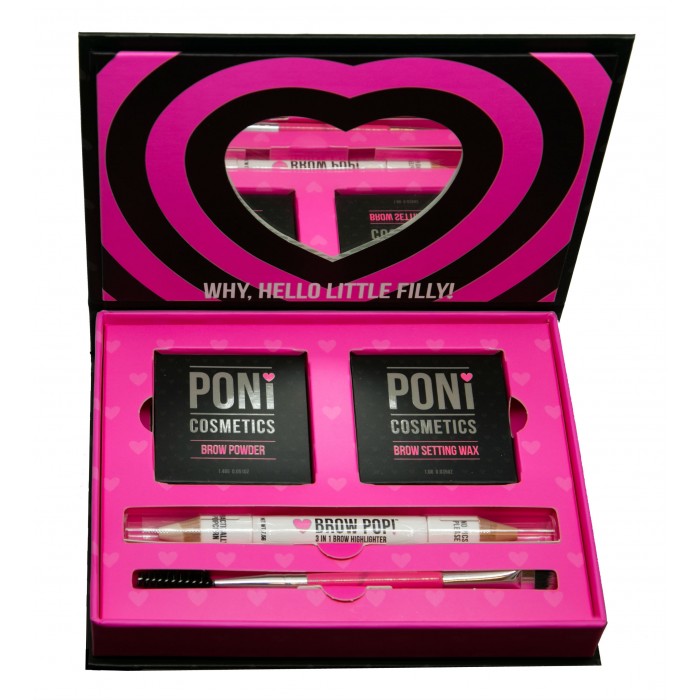 New to the scene, Poni Cosmetics is making a splash in the makeup world. It could be the great quality products, it could be the low price but it is most definitely the quirky packaging that has beauty fans around the globe holding their breath to see what Poni comes up with next. The most recent release was the update of the Brow Kits that now include Brow Powder, Brow Wax, Brow Brush AND Brow Highlighter conveniently in one kit available in 3 different shades to suit any hair colour.
6. Napoleon Perdis Lip Art Collection $55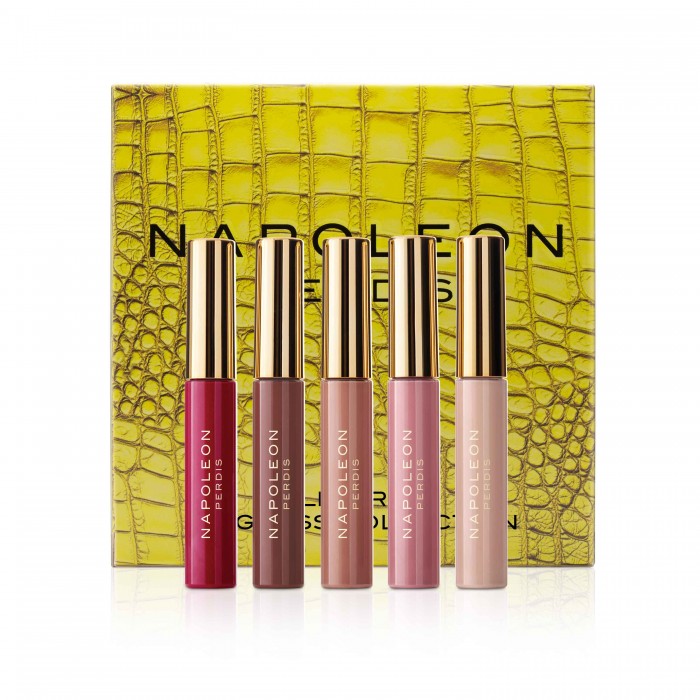 A girly girl isn't herself without her favourite lip gloss. But which one is her favourite? Napoleon has made the choice a little bit easier by offering 5 great flattering shades in one pack. Everything you need to take your look to the next level from nude, to peachy pink, to Kylie Jenner brown and even bold red, your girl should find something she loves here.
7. Nak Blonde Plus Pack $49.95
Another pack that is popular every year are the Nak sets. Known for great blonde toning products at an affordable price, Nak has stepped it up this year with funky, psychedelic packaging that is sure to make any blondie squeal with delight.
8. Mirenesse 4 Piece Starter 10 Collagen Cushion Liquid Powder And Blush Mini Pack $19.95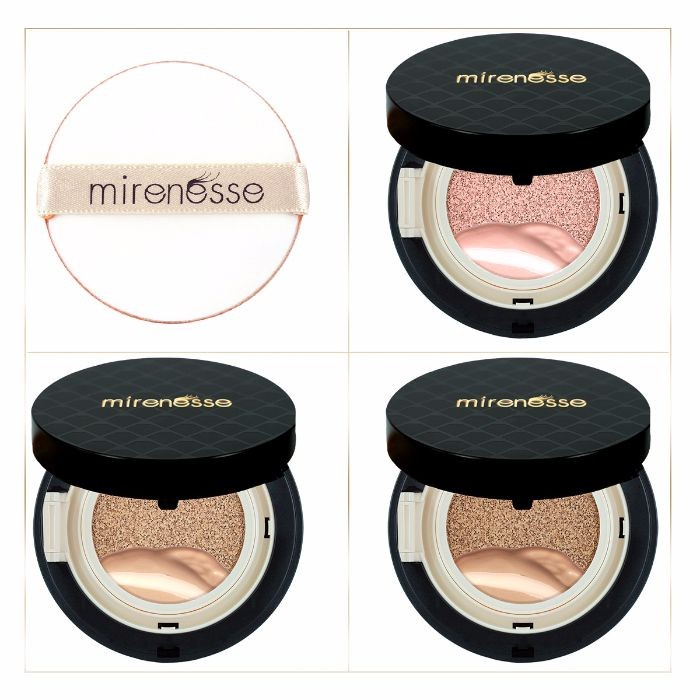 We have been loving Mirenesse since it launched here at RY because of the great quality products with a holistic approach. This little gift set is great value for money and a good intro to the brand if you haven't tried it before. Featuring cushion foundation that is all the range right now as well as a cushion bronzer and blush available in 3 great shades to suit any complexion.
9. MOR Dream Hand Cream Trio Gift Set 3 X 50ml $29.95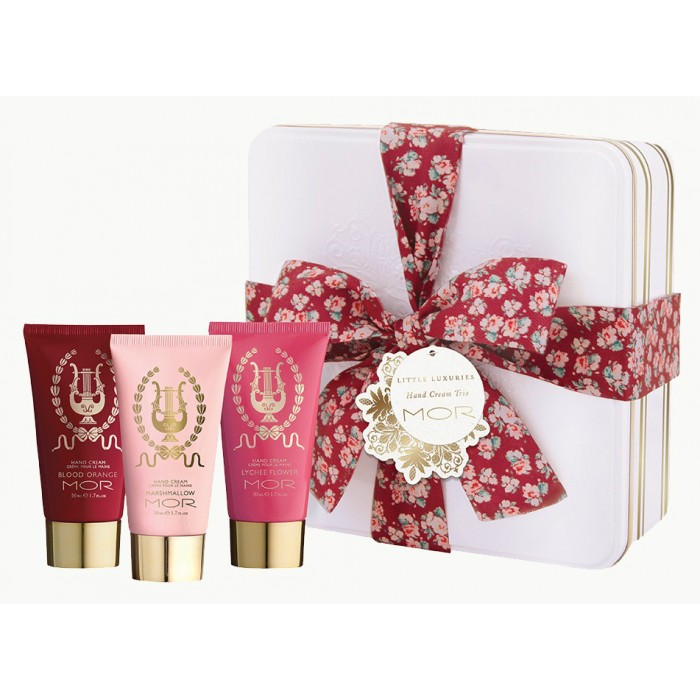 MOR never let us down with their gorgeous packaging and this year is no exception. They've come to the girly girl party with this trio of hand cream in all your girls favourite scents including the famous marshmallow, lychee & blood orange in a keepsake tin.
10. LAQA & CO. Lip Lube Fiver 5 X 2g $74.75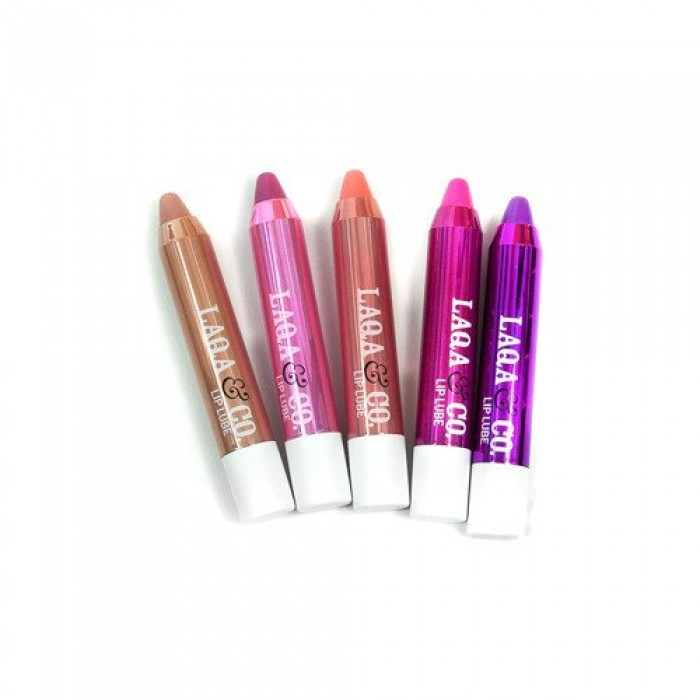 Once a hard to find US brand, LAQA & Co have easy to use and apply chubby lip pencils that are great to keep in your hand bag for one swipe colour. This pack minimises the effort of choosing the right colour by offering 5 shades that anyone is sure to love.
11. Ecoya Guava & Lychee Sorbet Candle And Diffuser Gift Set – Limited Edition $44.95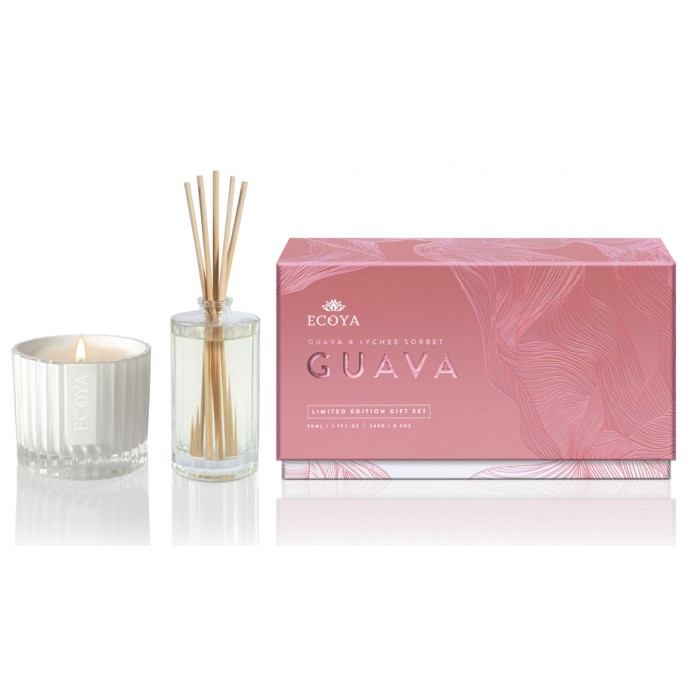 It wouldn't be Christmas without a limited edition Ecoya Gift Set! The most popular candle brand around the world, this pack combines a Guava & Lychee Candle in gorgeous white ripple packaging with a Guava & Lychee Diffuser so your room smells great all day long!
I hope that helps sort at least one person on your Christmas List – we all know a girly girl who will love any of these suggestions.
What do you get the girly girl in your life for Christmas?
Let me know below.