We beauty junkies love our tools! You can't create a flawless face, a chiselled jaw or a crisp eye without them. It is is easy to be caught up with hundreds of different brushes, claiming to help you achieve this and that – but what do these fancy names and packaging actually do?
This leads me to the skunk brush – or duo fibre as you might know it. Black at the base white at the tips – you can definitely spot this badboy from the rest. But this isn't just a packaging ploy friends – this is the real deal. So keep reading to find out more about duo-fiber brushes, and why the skunk brush is about to be your new best friend.
What is Duo Fiber?
At the most basic ideal – a duo fiber brush is simply a brush with two different fiber. Most of the time the ones at the base are black and more dense, with white soft bristles extending through the top. It works because the shorter hairs help to create a stable base while the longer hairs swirl and blend liquid or powder products effortlessly. TIP: This is not the brush for you if you're trying to pack a full coverage finish. If you try and "stipple" the product (particularly liquid foundation) you might end up a streaky mess. Duo Fibers are best used to lightly swirl product across your face.
What do you use Duo Fiber for?
Liquid Foundation –
As mentioned above, Duo Fiber brushes can be great for liquid foundation – if you can get the technique right. Lightly swirl and buff the product around the skin for best results.
Powder Bronzer/ Blush
Duo Fiber is also ideal for applying bronzer and blush as you can't really go overboard – the unique brush head won't pick up too much product and the longer hairs disperse powder beautifully.
Face Powder
A good duo fiber brush might be your face powders new best friend. If you've found applying your face powder or powder foundation makes your skin look particularly caked on a duo fibre brush could be the answer to flawless application. Swirl your brush into the pan lightly before again swirling over your face.
Highlighter
Oh yes, you know the best feeling is lightly dipping the top of your duo fiber into a pan of shimmering, sparkling goodness than transferring this goodness to your cheekbones. Sparkling perfection.
What makes a Duo Fiber brush Good?
Now we know that the flexibility of the bristles makes the duo fibers the perfect brush but we don't want it too flexible! If your brush is flopping all over the skin it's not going to apply product well so make sure there is some stiffness in the base. You also want to make sure the quality of the brush is up to par so you don't have the hairs shedding all over the place.
Top Duo Fiber Brush Picks
Real Techniques Duo Fiber Collection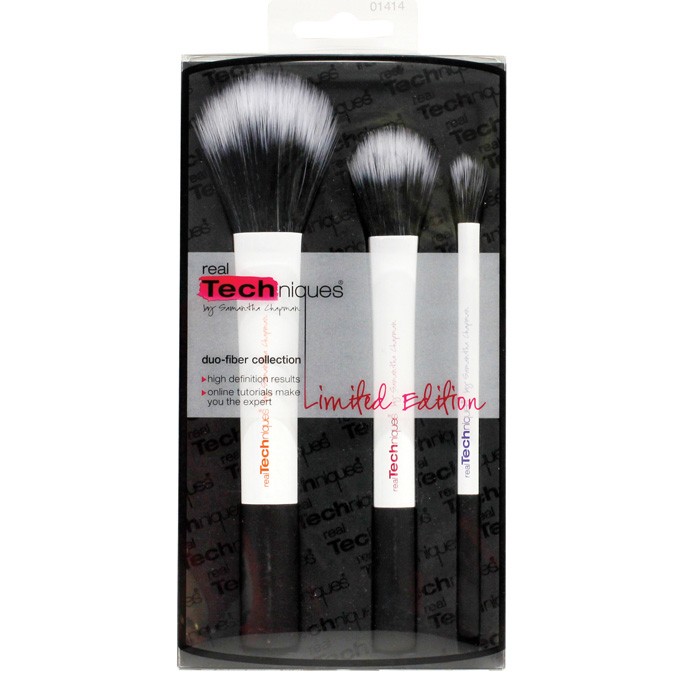 Sam & Nic Chapman our favourite beauty bloggers from Pixiwoo made a splash with these great affordable brushes that achieve great results. The Duo Fiber collection are no different.
Featuring
1 x base shadow brush: applies a smooth, flawless foundation of color.
1 x duo-fiber contour brush: for controlled contouring and sculpting
1 x duo-fiber eye brush: for finishing touches to the eye
Everything you need for duo fiber makeup application perfection!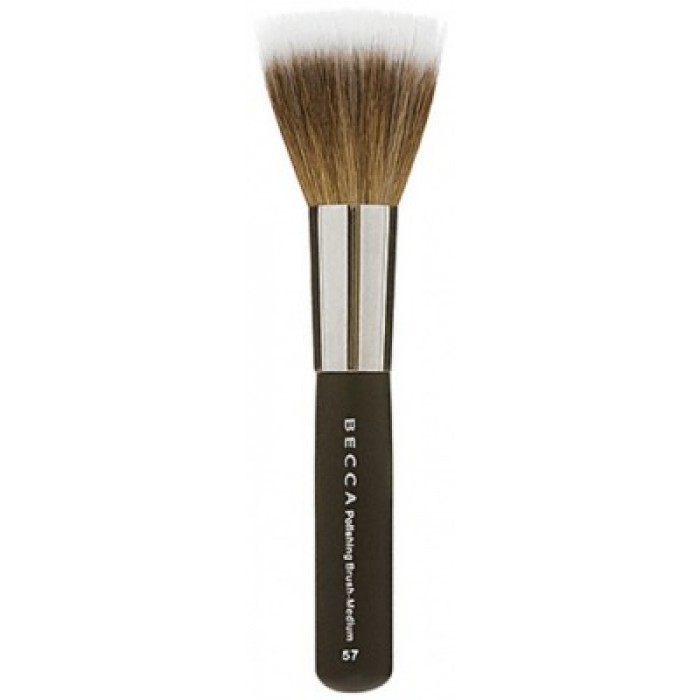 Quality crafted of a blend of both natural goat hair and super soft synthetic fibers, BECCA's Polishing Brushes give the ability to apply satiny smooth layers of product with sheer to heavy coverage, leaving skin looking flawless.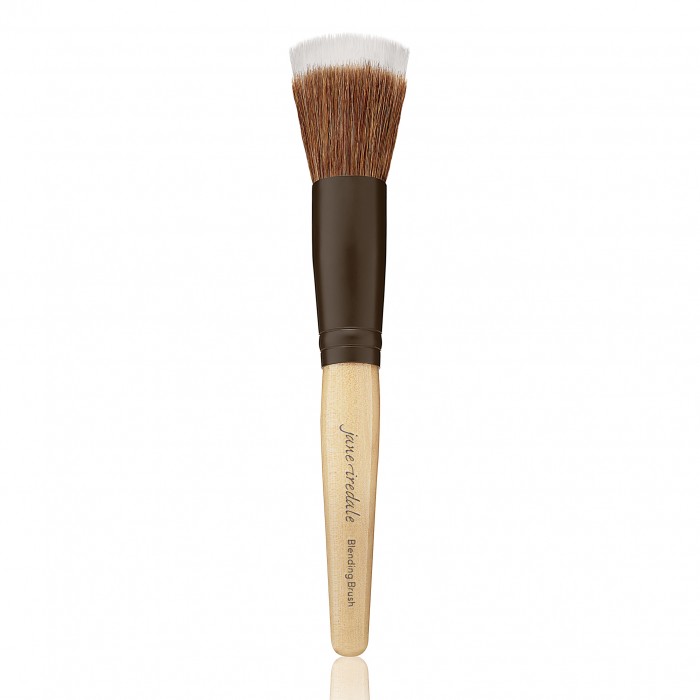 You can use this brush with so many products, both powder and cream based. Made with a unique combination of natural goat hair and taklon fiber.
Does that make you want to add a Skunk Brush to your collection?
Shop all makeup brushes – lowest price guaranteed!
Love Makeup? discover our edit of the best
eye makeup
looks.