Every girl knows the power of gorgeous, fluttery lashes — they elevate any look, even when you're feeling kinda haggard and have an otherwise bare face. Fork out for regular eyelash extensions, and you've found the magical key that'll stop strangers from asking if you're tired or sick when you're wearing no makeup (yep, we've all been there).
However, eyelash extensions can be a tough habit to maintain. They're expensive, can be uncomfortable, and take a lot of upkeep. Simply put, they're stunning, but not for everyone. If you're still a little wary about fibres essentially being glued to your natural lashes, we don't blame you.
Everything You Need for Enviable Eyelashes Without Extensions
If you're addicted to your eyelash extensions, this is where you stop reading. Instead, we're talking to those who want to make the most of what mama gave them.
We've compiled a list of easy hacks that will help you milk your natural eyelashes for all their worth, resulting in a fuller, fluttery look that'll have everyone asking, 'who's your lash lady?' Gotcha. Keep on reading to discover 5 simple tips and tricks that will totally elevate your eyelashes to Bambi-level status (yes, a cartoon deer is our inspo).
1. Find your ideal mascara formula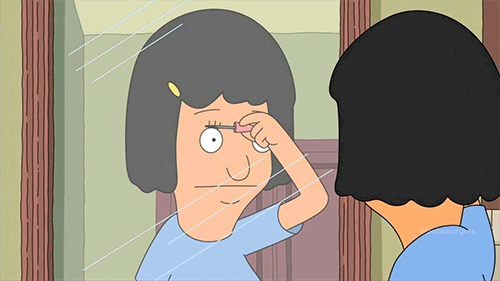 The first step to perfect eyelashes is finding that holy grail mascara you'll never want to part from. Seriously, once you've gotten a hold of 'the one', you'll be dredging up those last dry, tacky bits of mascara from the bottom of the tube like there's no tomorrow. There are actually a few different types of mascara formula, and knowing the difference is integral to finding your new bae.
Tubing mascara: for strong but stubby lashes. Tubing mascara will be a godsend if you have a lot of hardy lashes but struggle to make 'em look good. What these formulas do is create a tube coating around each lash, enabling them to deliver ultimate pigment and tack a little extra length and volume onto your natural eyelashes.
As a result, tubing mascaras are totally cry, sweat and hot yoga-proof (you are so welcome). When you remove tubing mascara, you'll need to wet your hands with hot water and gently pull the coating, which can occasionally send a rogue lash or two flying — hence why we don't recommend them to those with a short supply of eyelashes.