Glow on the Go, Do the Dew, Getting Lit, Glo Getter. I don't know how many puns I can find on the internet for highlighter but those are a handful. It would almost be irrelevant to discuss the highlighter trend as it doesn't appear to be just a trend anymore – It's highlight or die.
With amazing highlighters, shimmers and illuminators being released on the daily the question is not "Do You Highlight?" but "What do you use to Highlight?"
There are a few different formulas that give different effects that we'll nut out for you below.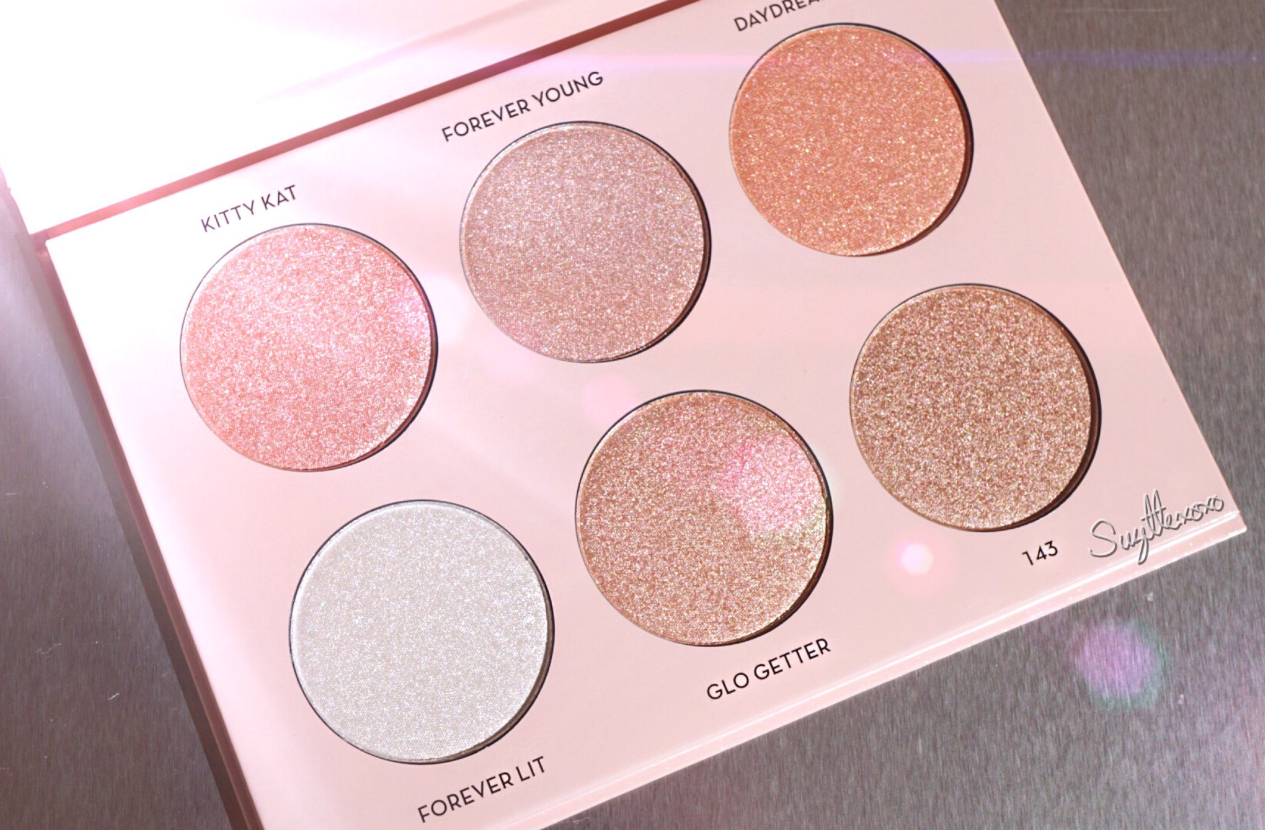 What's Your Go To Glow?
1. Pressed
The most popular and most readily available formula of highlighter is a pressed powder. Arguably the easiest to use – you can take a bit on your finger or a fan brush and apply in an L shape on your temples, on your forehead, on the tip of your nose and cupids bow.
THE LOOK: High Impact, Ultra Reflective for features that beam bright. Not for the faint hearted.
TIP: Steer clear from chunky highlighters that can leave glitter fall out all over your face. Try a subtle lit from within look with the Becca Shimmering Skin Perfectors.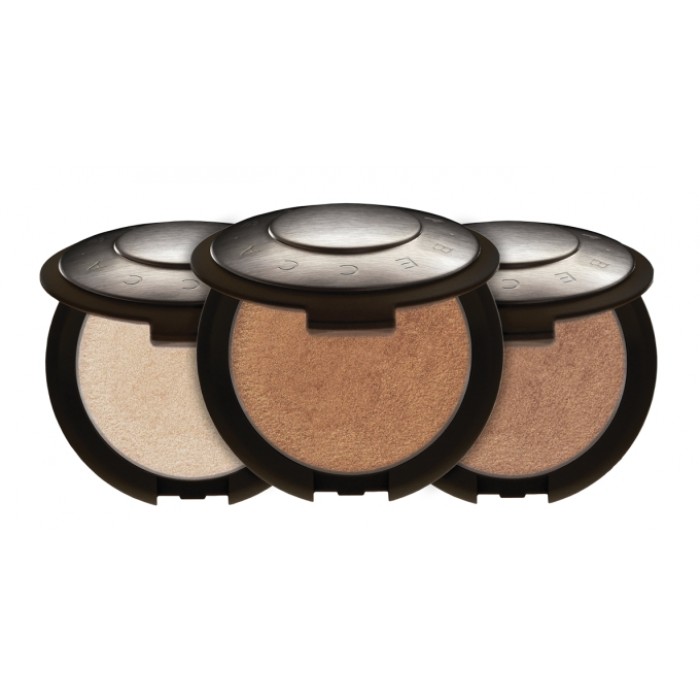 2. Liquid
For a more subtle, illuminated look you can't go past a liquid highlighter. Usually you only need the tiniest bit of product to dabbed onto the high points of your face to create a dreamy, angelic glow.
THE LOOK: Natural, Dewy, Effortless.
TIP: You don't want to go overboard with this baby, apply a small amount on the back of your hand and use a finger to lightly dab on desired areas. Avoid attempting to apply directly to the face.
Shop:  Becca Shimmering Skin Perfector – Liquid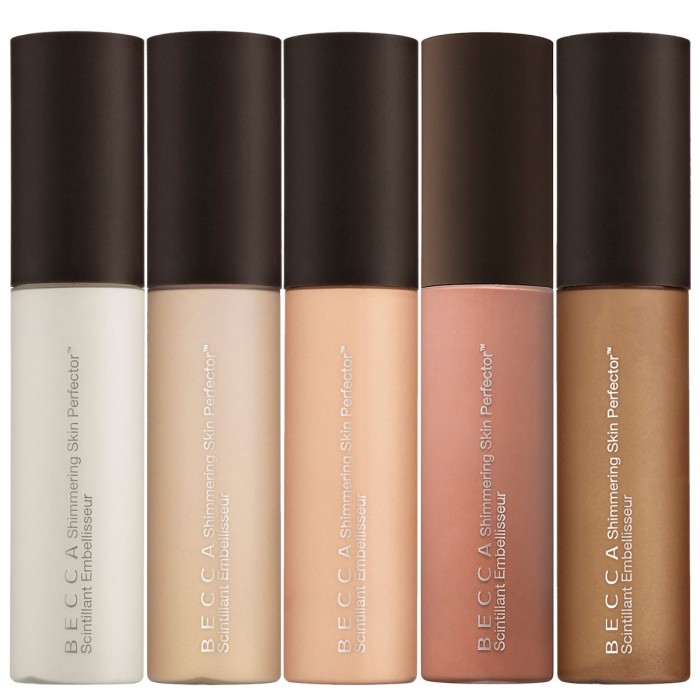 3. Cream
The inbetweener – want something a little more high impact than a liquid but not as in your face as a powder? Cream highlighters were made for you baby girl. Usually pigment-rich, cream highlighters provide a high colour payoff with a soft, sophisticated shimmer that adjust to your skin tone for a natural-looking, radiant glow.
THE LOOK: Delicate, Lustrous, Smooth.
TIP: Apply to any areas of the face you want a soft and subtle glow. Tap onto the high points of the face, such as cheekbones, underneath the brow bone and down the bridge of the nose.
Shop: Becca Shimmering Skin Perfector Poured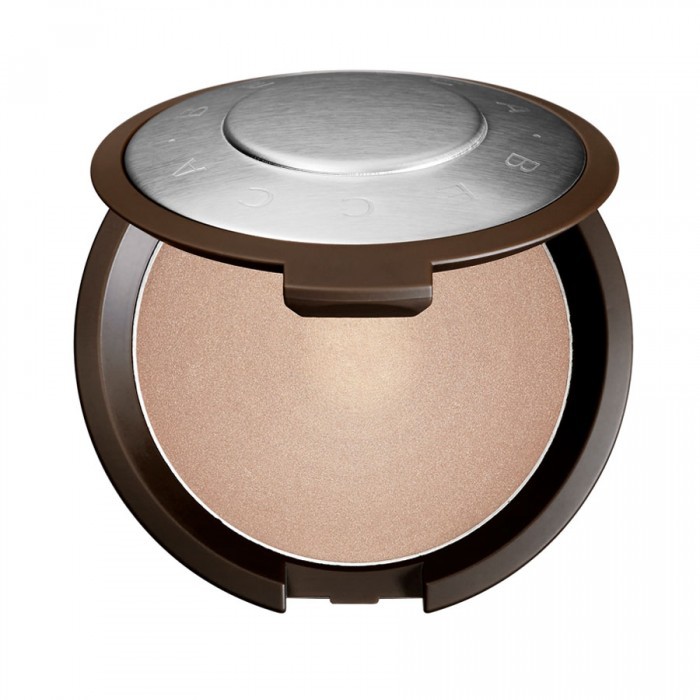 4. Primer
Newer on the highlighting scene comes primers with in built light reflecting particles for a fresh and healthy all round complexions. Apply a back lit primer all over your face before you start your makeup to create a glowing canvas.
THE LOOK: Fresh, Healthy, Glistening.
TIP: If you want your skin to look wide awake when you don't even feel wide awake, make step one of your makeup routine the Becca First Light Priming Filter (stay tuned coming to RY soon).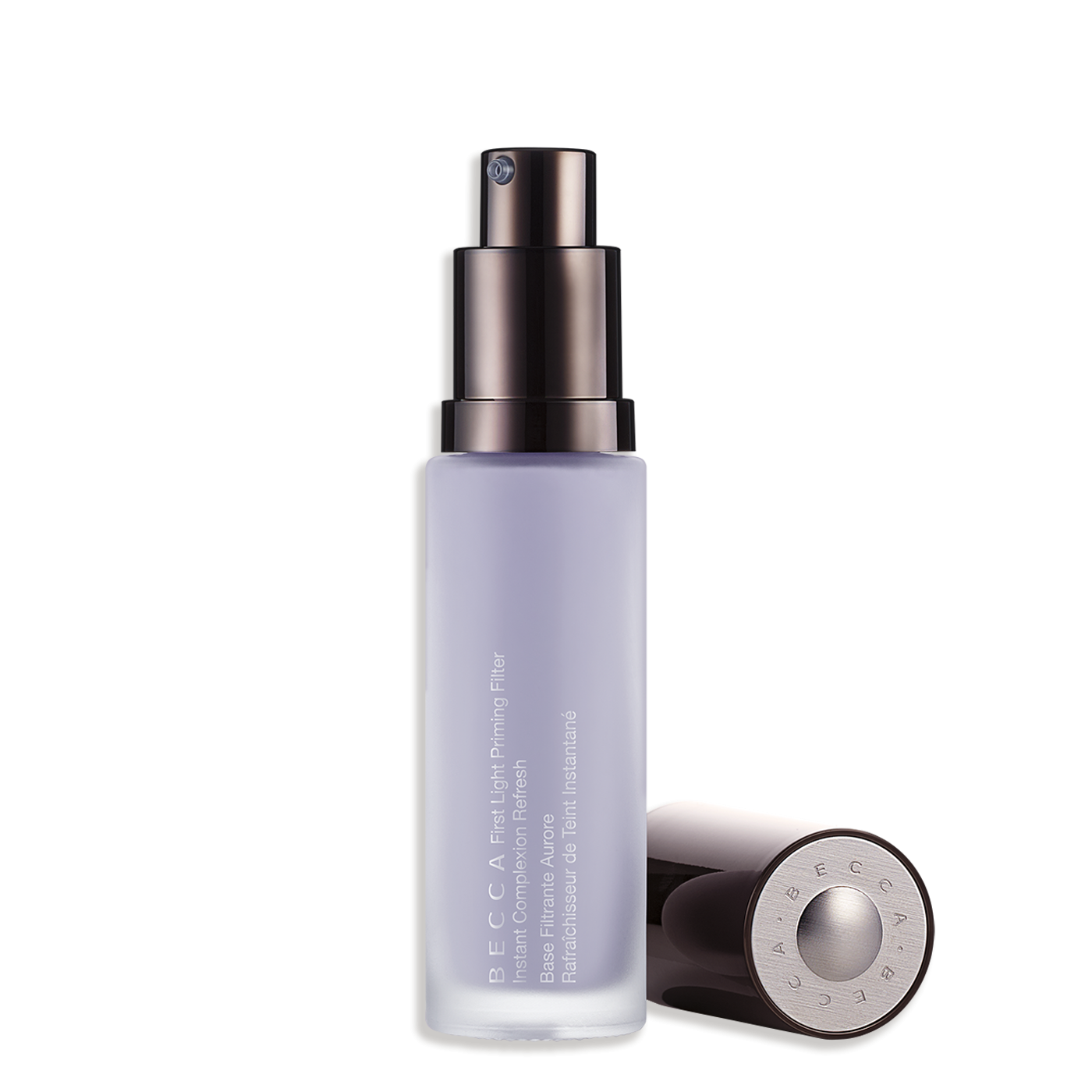 5. Concealer
Did you know that a concealer one or two shades lighter than your skin tone is the perfecting highlighter? Not only does it cover up any dark circles, eye bags and other imperfections – a great concealer can lift the points of your face you want people to focus on, while drawing away from any negatives.
THE LOOK: Lit-from-within, Diffused, Luminous
TIP: Using your ring finger, dab a fair amount of concealer under your eyes in an upside down triangle shape. Make sure to extend down the sides of your nose and up and out past the corner of your eye. Set in place to keep all day.
Shop: Becca Under Eye Brightening Corrector
Watch the Becca video below for a quick demonstration on each formula.
Check out more for your perfect Glow on Becca's Glow Glossary
Shop the whole Becca range on RY with 15% off here.