Even as a young woman in my 20s, the fear of wrinkles and fine lines is seriously real. Whether it's media hype, the influence of Instagram or something else entirely, the pressure to maintain smooth, youthful skin well into middle age is growing exponentially.
But, how is it exactly that we're supposed to ward off ageing signs for good? Despite the fact that my newest night cream appears to be a skin superstar, I'm sceptical that daily use is going to keep my face frozen in time 'til the ripe old age of 80.
As a result, many ladies are turning to Botox and other cosmetic procedures in a bid to hang onto their youth. I'm not talking 40+ year-old women, either…I'm on about us young guns, who Insight identified have the most casual attitudes to cosmetic procedures of any age group.
However, as cosmetic procedures rise as a youthful skin 'solution', we're still sceptical about their benefits. Not only are these procedures expensive, but they require endless maintenance, essentially forcing you to kiss any hard-earned moola or free time goodbye.
Skip the Botox: These Silicone Smoothing Pads Are the Key to Youthful Skin
If you've found yourself giving into the pressure, yet aren't ready to take the Botox leap, you'll be ecstatic to hear that you may not have to. Prevention is key, and stepping up your anti-ageing game whilst still in your 20s or 30s is more beneficial in the long-term than you may think.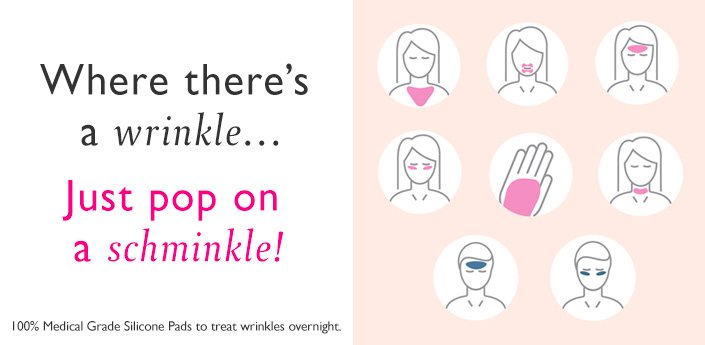 Enter Wrinkles Schminkles. This revolutionary skincare brand has pioneered the use of silicone pads as a simple and accessible anti-ageing device, and caters to a whole array of needs and areas with their product range.
They're a non-invasive, inexpensive way to fend off physical ageing, especially if you start using them while the skin is still young and line-free. With tailored pads that can be used on the under eyes, forehead, décolletage and more, this brand has discovered the key to stress-free wrinkle prevention at any age. Simply pop 'em on while you drift off to sleep and let them work their magic!
How it Works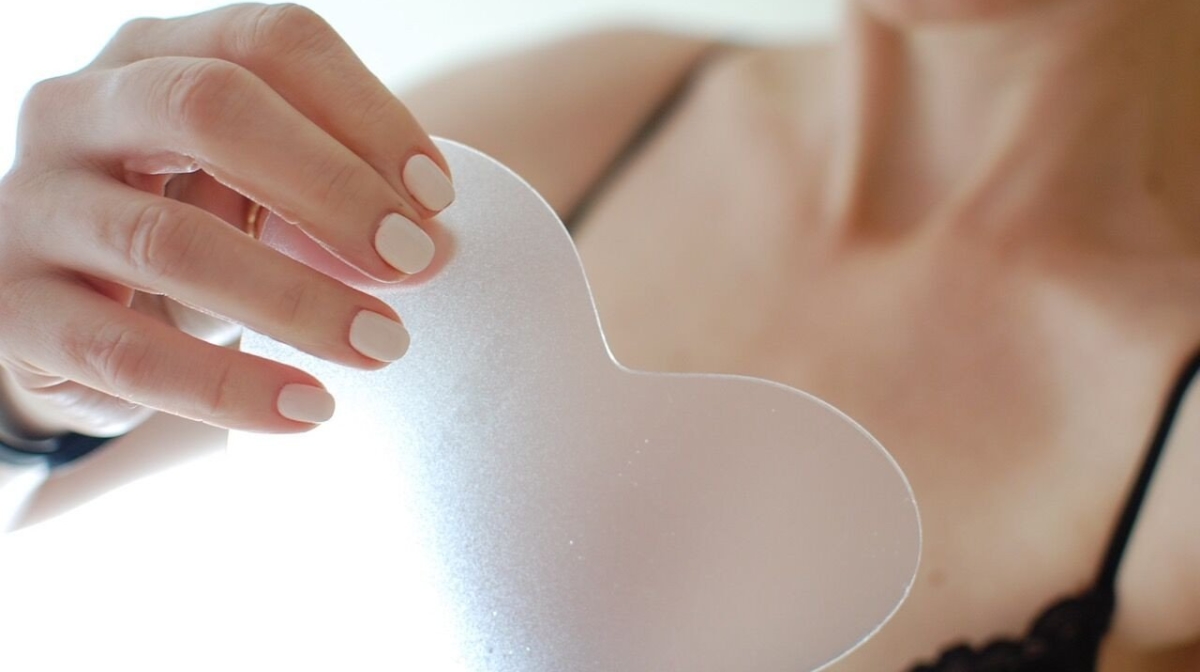 You might be thinking, "what can a few silicone stickies on my eye bags do to prevent ageing signs?" Well, put your inner sceptic away, and listen up, ladies. These babies are tried and tested, and are ready to work serious wonders for your skin.
1. Crease-free slumber
After a night of heavy tossing and turning, we all know what it's like to wake up covered head to toe in indentations. But, were you aware that these pesky creases can actually prompt skin sagging, fine lines and elasticity loss?
If maintaining youthful skin is your goal, pop on your Wrinkles Schminkles Skin Smoothing Kits, especially focusing on the forehead and décolletage. These areas are particularly affected whilst sleeping, but the silicone will help to ensure skin stays taut and unlined. Voila–fewer creases means fewer wrinkles!
2. Creating + locking in hydration
One of the key contributors to physical ageing is moisture loss, so staying hydrated is a must. If you're a dry-skinned gal or guy, silicone is here to help you in your plight to retain moisture.
Where doctors use silicone sheets to treat scars, Wrinkles Schminkles have utilised this miracle ingredient to fight off wrinkle formation. Simply apply to the skin and let the 100% medical-grade silicone work its wonders, instilling the skin with nourishment and hydration. Youthful skin, here we come…
3. Increasing blood flow
Here's a handy hint–good blood flow means more collagen in the skin, which in turn is the key to saying see ya never to wrinkles. Placing your Wrinkles Schminkles silicone pads onto the skin helps bring blood to the surface, and stimulates collagen as a result. More collagen = a younger-looking, less wrinkly you for longer.
Which Ones Are For You
If you're still in your 20s or 30s, you're probably only just starting to see fine lines and wrinkles in effect (or perhaps you're still rockin' smooth, line-free skin–go you!). However, that doesn't mean you can't get a head start, especially as we now know that prevention is your best option, and starting now is key.
Under eye and forehead wrinkles have been known to start as early as your 20s, so a little TLC in these areas, even while you're still basking in the fountain of youth, won't hurt. Try adding the Wrinkles Schminkles Eye Smoothing Kit and the Wrinkles Schminkles Forehead Smoothing Kit into your routine.