Which category do you fall into at the beach – slap on sunscreen tie your hair up and roll on down, or applying a little bit of your daily face to put your best foot forward?
There are pro's and cons to either suggestion and you just do you, girl. But if you were interested in maybe a little beach makeup, our recommendations are below!
Makeup to the Beach – Yes or No Thanks?
YES
Pros:
– Many foundations or BB creams contain SPF so if you've gone a little lax on the sunscreen this will help out (your face at least)
– Make up is life
– Highlighter shines brighter in the sun
Cons:
– Horrible Panda Eyes when you emerge from the surf
– Foundation melting off your face as you sit in said sun
– Makeup blocks the pores so if you start sweating you can trap nasties on the skin, leading to breakouts and other skin conditions.
NO
Pros:
– Can rub your eyes and touch your skin freely
– Don't have to worry about sweat or sand being caught in your beautifully beat face
– No heavy feeling of foundation – just the beautiful sea breeze kissing your skin
Cons:
– Layering up on sunscreen can leave your skin looking and feeling greasy
– Harmful UVA/B rays hitting your precious unprotected face (if you've forgot sunscreen)
– Sub-par beach selfies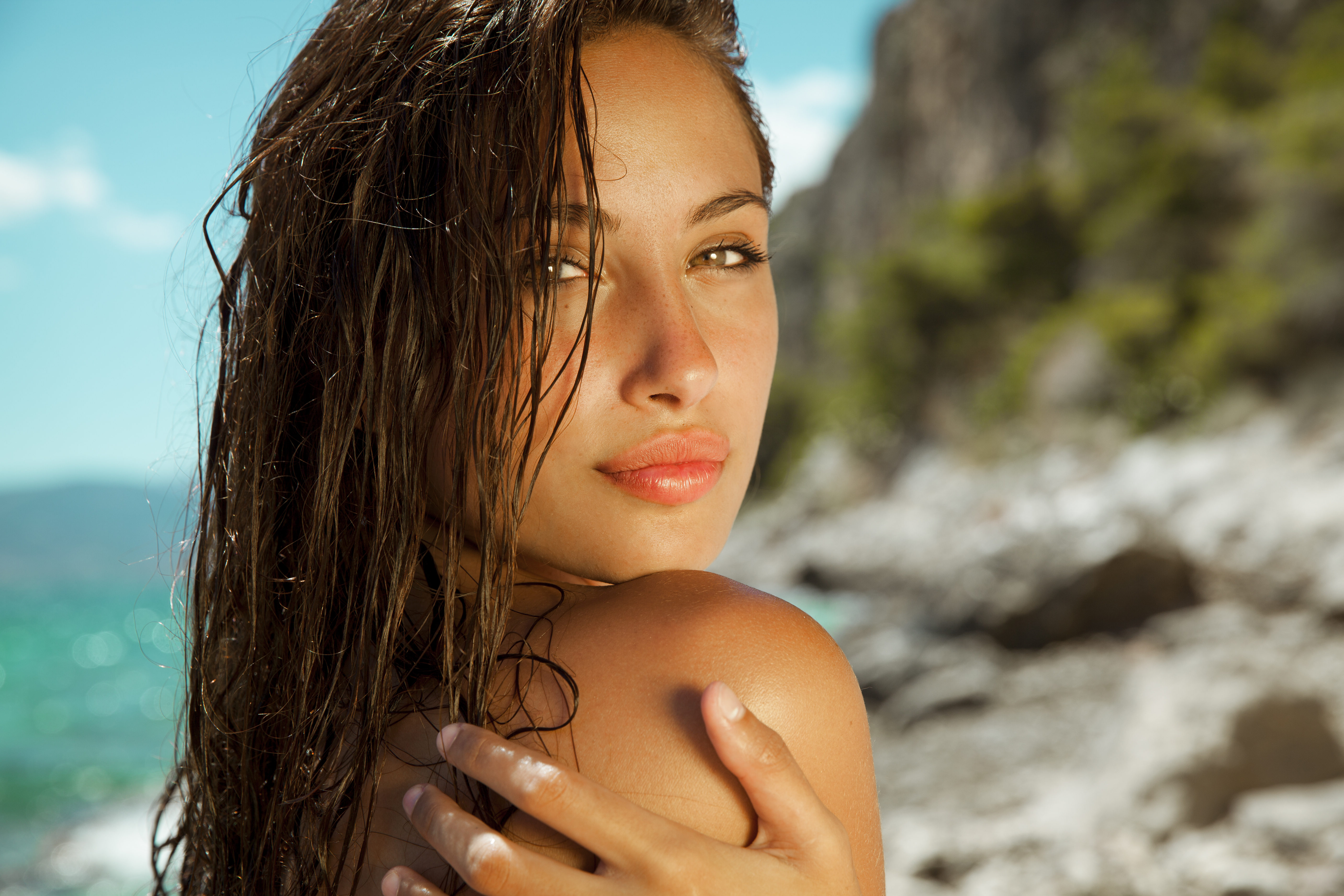 Makeup for the Beach
If you fall into the yes category, or you're thinking of changing into the yes category – Jane Iredale has made it easy for you! During summer Jane Iredale Beach kits were released that provide fuss free ways of wearing makeup to the beach.
1. Jane Iredale Beach Chic Kit $127.20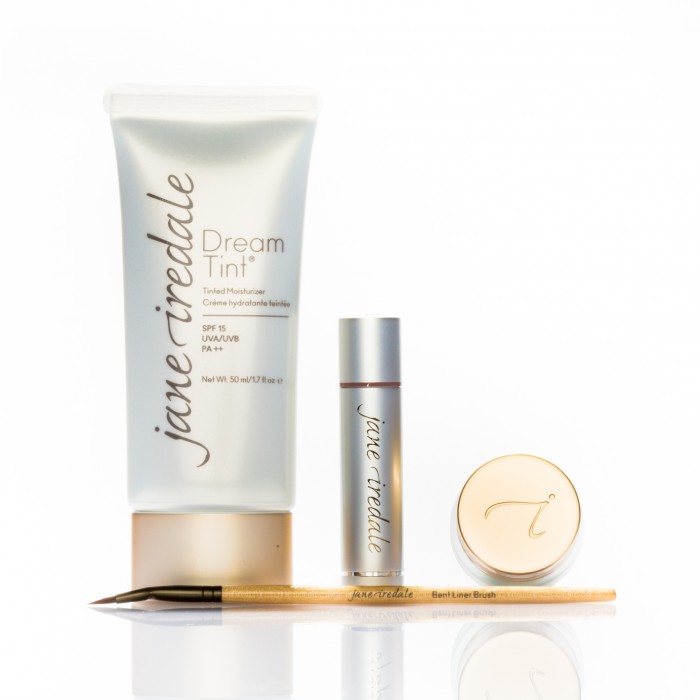 Kit includes Tinted spf15 Moisturiser, Gel Eyeliner, Lip Balm and Eyeliner Brush.
Jane Iredale Dream Tint Spf 15 (50ml)
With anti-ageing effects, Dream Tint also prevents water loss from the skin, keeping it hydrated, calms inflammation and improves skin elasticity. Great for use by itself or as a primer for mineral base, Dream Tint contains SPF15 for UVA/UVB protection and boron nitride which eliminates the appearance of fine lines and pores, giving the skin an all over soft focus effect.
Jane Iredale Jelly Jar Gel Eyeliner – Brown 3g
Whether you like your lines smudgy or precise, these inky Jelly Jar Gel Eyeliners let you define your eyes just as you please. Soft and creamy, it glides on smoothly for a defined or smudgeable line, then sets to stay just how you like.
Jane Iredale Lip Drink SPF15 Lip Balm – Buff 4g
Quench your lips with hydrating protection that will leave lips feeling moisturised, protected and refreshingly scented.
Jane Iredale Angle Eyeliner Brush
Created from Taklon synthetic, the angle eyeliner brush are just what you need to get the most out of your eyeliner.
2. Jane Iredale Holiday Beauty Kit $127.20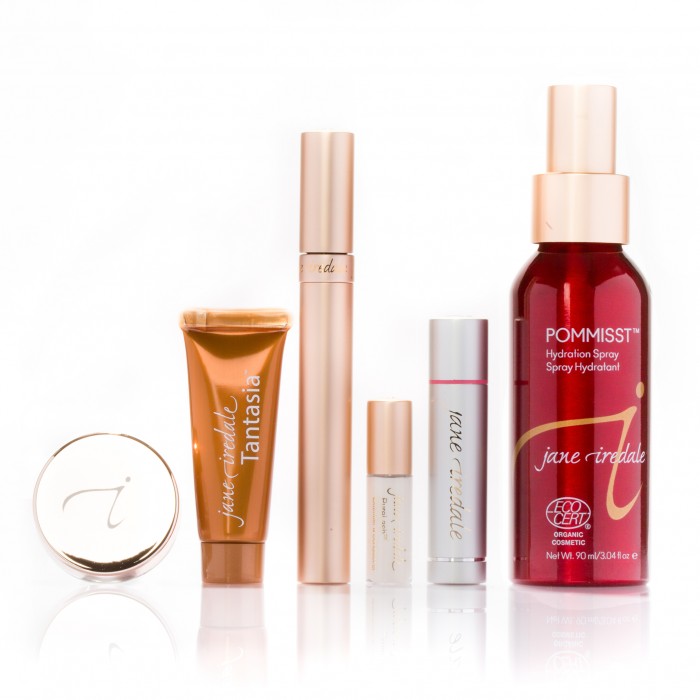 Kit includes Hydration Spray, Mascara, Eyeshadow/Primer, Lip Balm and sample Tanning Cream and Lash Primer
Jane Iredale Pommisst Hydration Spray 90ml
A facial spritz with the added benefit of pomegranate extract, a powerful antioxidant. Hydrates, conditions and protects all skin types.
Jane Iredale Purelash Lengthening Mascara 7g
Designed to make lashes look longer naturally. Free of lacquers, shellac and petroleum‐based ingredients.
Jane Iredale Lip Drink SPF15 Lip Balm – Flirt 4g
Quench your lips with hydrating protection, that will leave lips feeling moisturised, protected and refreshingly scented.
Jane Iredale Smooth Affair for Eyes – Iced Brown 3.75g
Versatile cream-to-powder formula preps eyes so makeup glides on seamlessly, lasts longer with a luminous smudge-proof, crease-proof finish. Helps to minimise the appearance of fine lines so eyes look fresh all day.
Jane Iredale Tantasia – Sample Size
Tint Today. Tan Tomorrow. Bronzer provides instant, healthy-looking color. Builds a gradual, natural looking tan within three days, for optimum control and customisation.
Jane Iredale Purelash Extender And Conditioner – Sample Size
When used to prime lashes for mascara, it adds measurable thickness and length and allows you to use less mascara.
Cult beauty brand BECCA has also come to the party with the awesome Beach Tint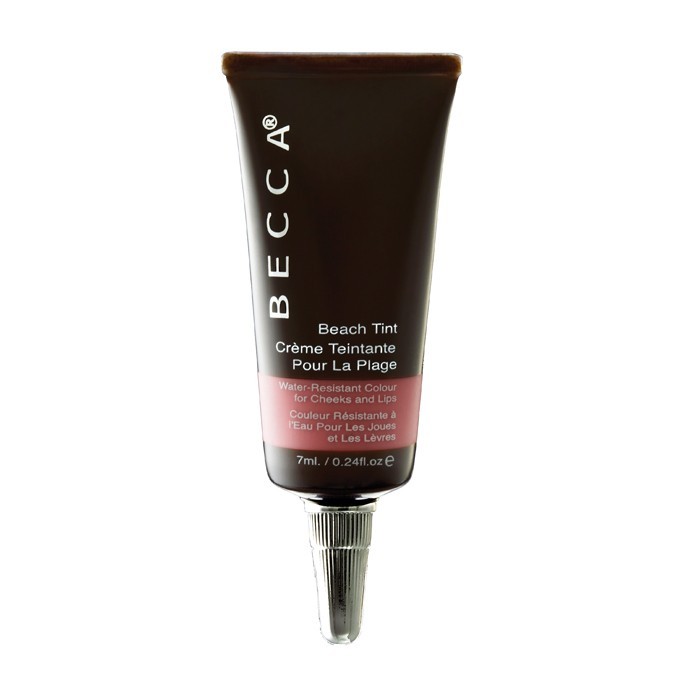 A beautifully blendable creme stain for cheeks and lips that suits all skin types. Kiss-proof and water-resistant, it dries to a perfect, streak-free, non-greasy and non-drying finish.
Never forget you sunscreen! For a non-greasy finish try…
4. Dermalogica Medibac Clearing Oil Matte SPF 30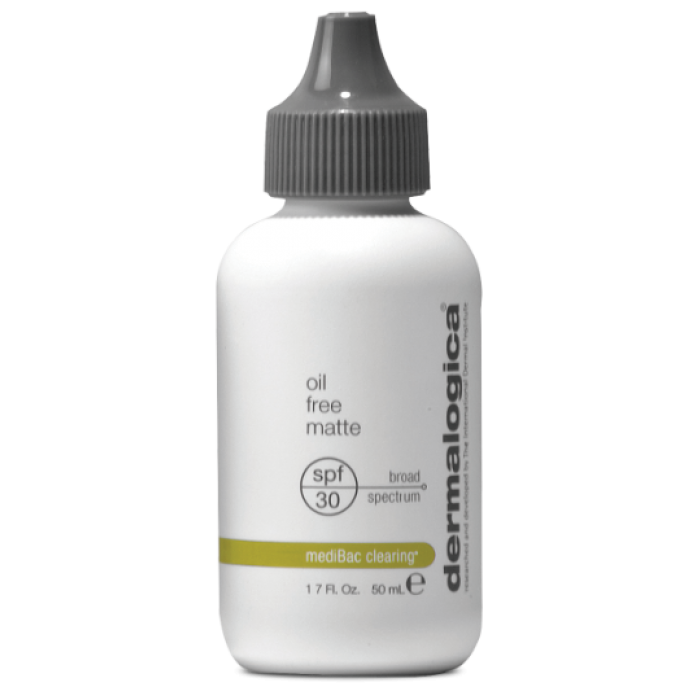 Lightweight, ultra-sheer Broad Spectrum sunscreen helps prevent shine, regulate oil production and soothe inflammation. Oil-absorbers help maintain an all-day matte finish without a powdery residue.
Do wear makeup to the beach?
Let me know below!