Oh, acne. As someone who hasn't gone a day without a pimple since about the age of 11, I have an extremely complicated history with the word. From being told "it's just a teenage thing" and "your skin will clear up" to *insert judgmental tone* "maybe you should stop using so many products", it's safe to say I've received my fair share of unsolicited advice–and probably enough for all of you readers, too.
Now, at 21 years old, my skin is finally on the home stretch–I can just feel it. Although I'm still pretty darn oily and have my fair share of breakouts, it's gone from cystic to sporadic, which is a very welcome change. There's only so much foundation and concealer one face can take, after all!
5 Skin-Saving Tips for Stubborn Acne
Even though advice from the average Joe or Josephine isn't particularly helpful, I admittedly have received a few words of wisdom that actually did work–albeit from acne specialists or former sufferers, which increases their credibility by a whole lot. Here are 5 handy hints you can use to (fingers crossed!) alleviate your acne for good.
1. Take a supplement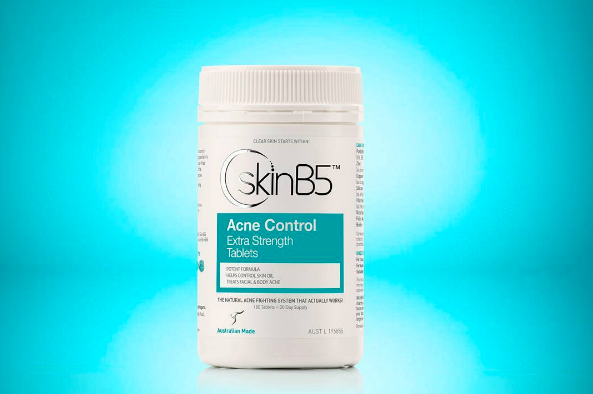 Way back when, AKA 2008, when my acne was at its peak, the thought of a supplement that could relieve my skin issues would've been jaw-dropping. Seriously, I can picture 13-year-old me gasping in disbelief upon making the correlation between internal health and external issues like pimples and breakouts. Still, this is a connection that not everyone makes (potentially due to the "it's from popping them all the time!" joke non-acne sufferers just love to make).
Unlike harsh medications such as Roaccutane, supplements such as the SkinB5 Acne Clearing Caplets or Extra Strength Tablets shouldn't ever have negative effects on your health or change your skin type entirely. With a ton of vitamins in both the Caplets and Tablets, such as Vitamins B5, B3, B9, A and H, they're antioxidant-packed and should help regulate any internal processes that may be causing your skin to flare up.