The promise of a new awards season is one of the most exciting parts of beginning a new year, and it always kicks off with the Golden Globes. The 75th Annual Golden Globes were held today in Los Angeles, yet in terms of fashion (and advocacy), took a very different path to previous years. The rise of the #MeToo movement, in support of those subjected to sexual harassment in the entertainment industry, saw a slew of stars dressed entirely in black.
These Are the Hottest Makeup Looks from the 2018 Golden Globes
In addition to being a powerful statement, the all-black dress code means that most celebs went down different routes with their hair and makeup. We had predicted the monochromatic gowns would bring brighter, bolder lip and eye looks, however the red carpet this year is very much a mixed bag. Keep on reading to find out our favourite makeup looks from the 2018 Golden Globes, as well as how you can recreate them yourself.
Saoirse Ronan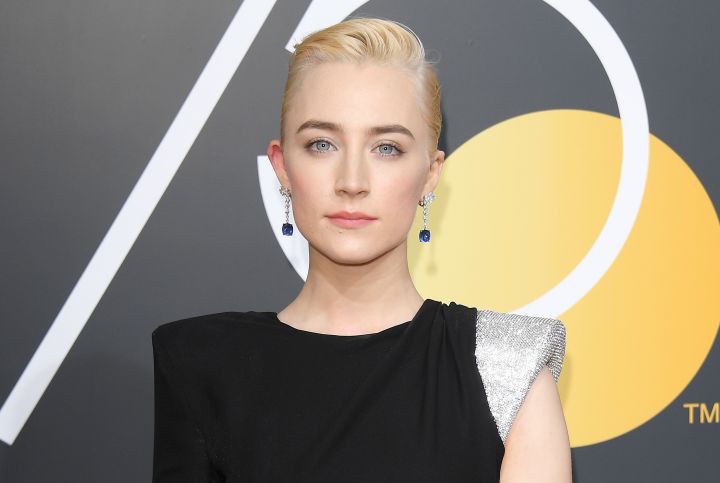 To complement her structured, asymmetrical black and silver gown, Best Actress winner Saoirse Ronan opted for a fresh and flawless look. With pale skin and platinum blonde locks very different to her character in shoo-in favourite Ladybird, the starlet brought English rose chic to the red carpet. With perfect skin, a hint of peachy blush and a natural brow and lip, Saoirse proves that no-makeup makeup can still look gorgeous.
Start off with the base, ensuring it's perfect to prevent against creasing or caking throughout the night. Our primer pick is the Becca Backlight Priming Perfector. Then, apply your foundation using a sponge to ensure it truly buffs into the skin for a natural look. We think that the Youngblood Liquid Mineral Foundation is an ideal choice for recreating Saoirse's natural skin look.
For blush, the Gorgeous Cosmetics Colour Pro Powder Blush in Peach Glow will create the perfect flush. Feather the brows out with the Garbo & Kelly Retractable Brow Perfection Pencil. Finally, round out your look with lips — we'd opt for the Butter London Moisture Matte Lipstick in Abbey Rose to add a little colour.