Generally, when using a new product, the most reading I'll do is quickly glance at the instructions to ensure I'm not putting things in the wrong places or doing something that may ruin my face forever. Aside from this, though, it's a pretty gung-ho process that involves haphazardly slathering on product, whether that be skincare or makeup, and hoping for the best. I could assume most regular beauty users are pretty similar in their habits – after all, does anyone have the time to painstakingly read every word on the back of their moisturiser, eyeshadow palette or mascara?
That being said, take this as your official encouragement to stop and read the packaging when it comes to these two brands. You may learn something new about how to use their products, sure, but our motivation here is all in pursuit of a good giggle. These brands are quirky, sassy and full of humour, and their packaging is nothing but reflective of that.
Evo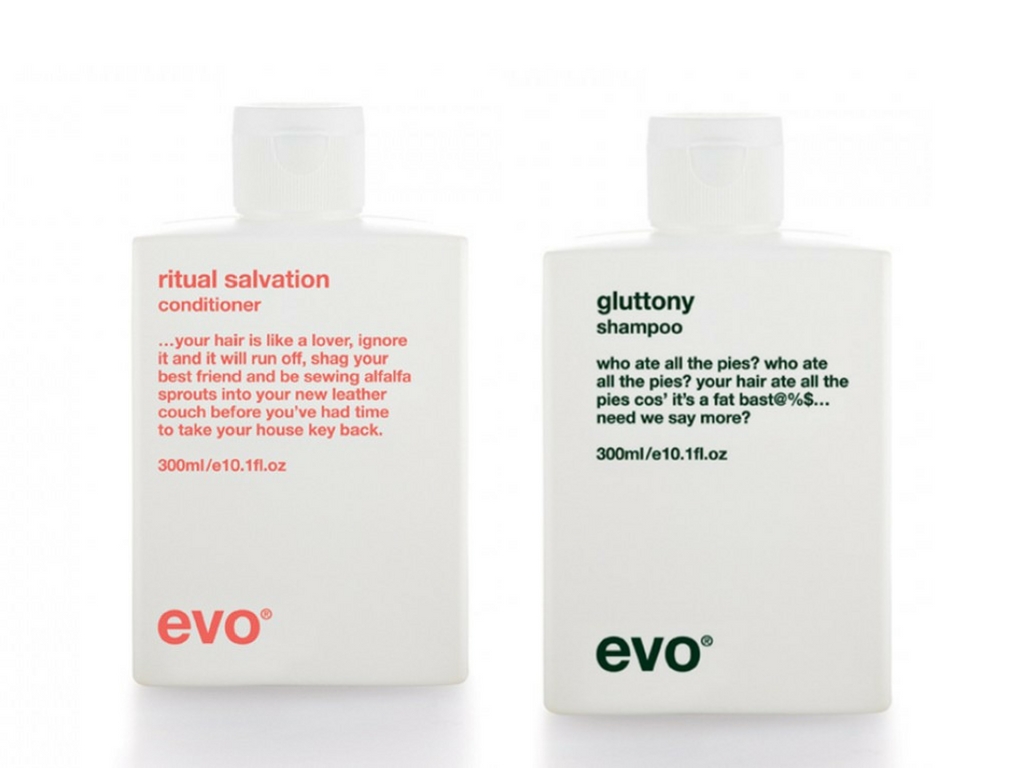 Evo is the fun and funky professional haircare brand you never knew you needed. As your bathroom fills up with their gorgeous products, your hair will be positively loving it. Don't just lather on the shampoo and be done with it, though – the sassy words of wisdom on their packaging are too good to miss. Each of their products, from protein treatments to salt sprays, features a few choice words that will simultaneously describe the product and have you gasping for air with laughter. Remember: "your hair is like a lover, ignore it and it will run off, shag your best friend and be sewing alfalfa sprouts into your new leather couch before you've had time to take your house key back." Ooo-kay. Grab some snarky Evo for your shelf here.
The Balm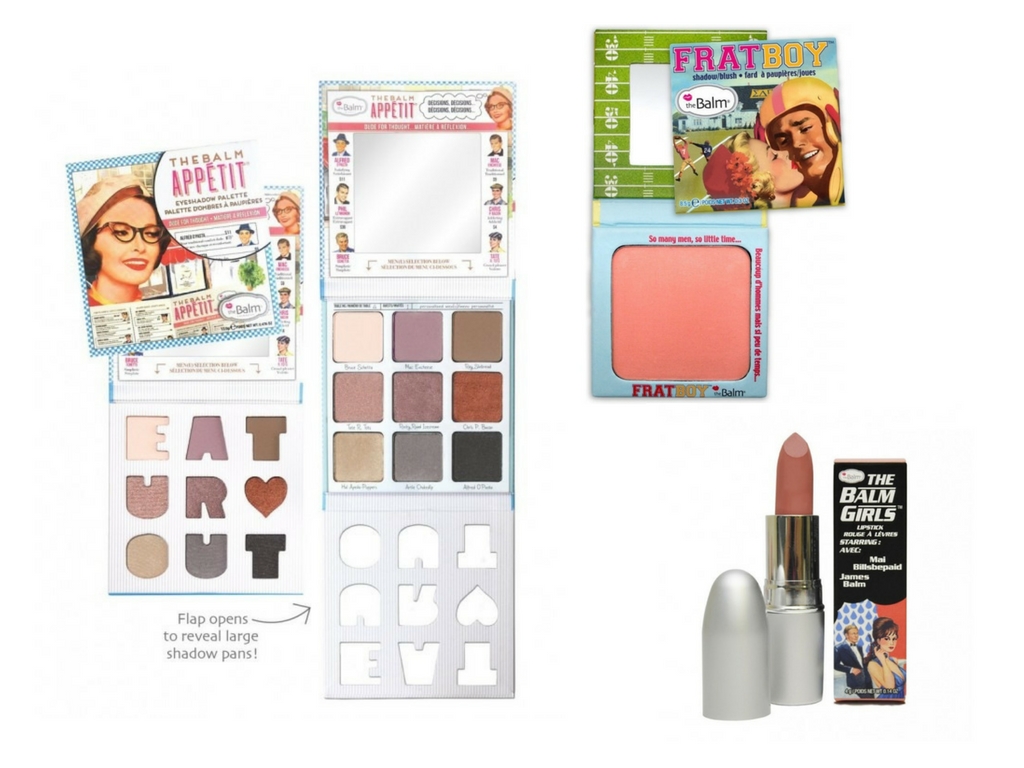 The Balm's retro, pin-up style packaging has caught eyes since they started up in 2004. But, have you ever looked a little closer? If you have, you'll know that their product names are often tongue-in-cheek and worthy of a little chuckle as you apply your blush or eyeshadow. Take their Balm Girls lipsticks – Ima Goodkisser, Mai Billsbepaid and Anita Boytoy are all shades available for you to choose from. If you pick up their Meet Matt(e) palette, you'll find eyeshadows named after various men – all Matts and all mattes, naturally – whereas their Balm Appetit palette combines the quirky boys name theme with some foodie puns. Shop all your fave The Balm products here.
What do you think of Evo and The Balm's quirky packaging? Let us know this, and the brands with the best packaging, in the comments!