Do you still brush your locks with the same old hair brush you've had since you were 10 years old? Don't stress — you'd be surprised at how many girls (and guys!) make this mistake. If you've made the resolution to step up your haircare game in 2018, maybe it's time to invest in the best hair brush for your unique, individual hair type.
The Best Hair Brush For Your Hair Type
From curly to pin straight, long to short and everything in between, your hair brush can really impact the way your locks look and feel on a daily basis. Keep reading to discover the very best hair brush for your hair type — we promise it's a total game-changer.
Very Fine to Normal Hair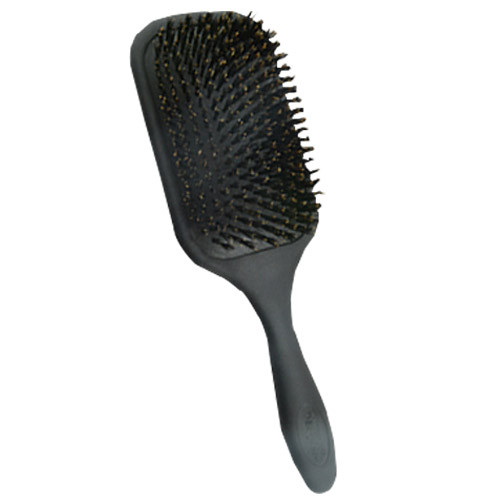 The best hair brush: a boar bristle brush
A boar bristle brush may sound super fancy, but in reality, they're quite common. Boar bristles are ideal for giving the hair body, smoothing out frizz and encouraging shine — think Marcia Brady brushing her hair a bazillion times every day, but without all the effort. They're perfect for fine to normal hair types, as they'll glide through these hair textures with ease. Make sure you keep in mind the shape of your brush when picking a new addition to your routine — go for a paddle brush if you're simply smoothing out the hair, or instead try a round brush for styling.
Generally, pure boar bristle brushes aren't the best at detangling, so if you're always dealing with knots, you'll want to opt for something different. Often, detangling combs are a great option, as they won't snag your locks and cause breakage. Try something with fewer, wider teeth that will glide through those knots instead of getting stuck in them.
Our picks: