As we enter into our last month of summer (sigh), the stars are changing along with the weather. February signals Aquarius season, so if you fall under this unique water sign, this is the month where you'll be at your most powerful. Hello, promotion! (Okay, maybe not — go ask the pros.)
We're not qualified to give you astrological advice on the important stuff, but what we can do is help you tap into those Aquarius *vibes* with some horoscope-specific beauty picks. Each horoscope has a few dominant traits, so we're channeling them into makeup tips and must-have products.
Horoscope Beauty How-Tos: Aquarius
Hey there, Aquarius! You fall under this astrological sign if you were born between January 20 and February 19. Although you've got an array of unique traits, some markers of an Aquarius include originality, creativity and passion. Your symbol is the Water Bearer, but despite that, your reigning element is air.
Keep on reading how you can channel your special Aquarius traits into your beauty routine!
Colours: Turquoise & Violet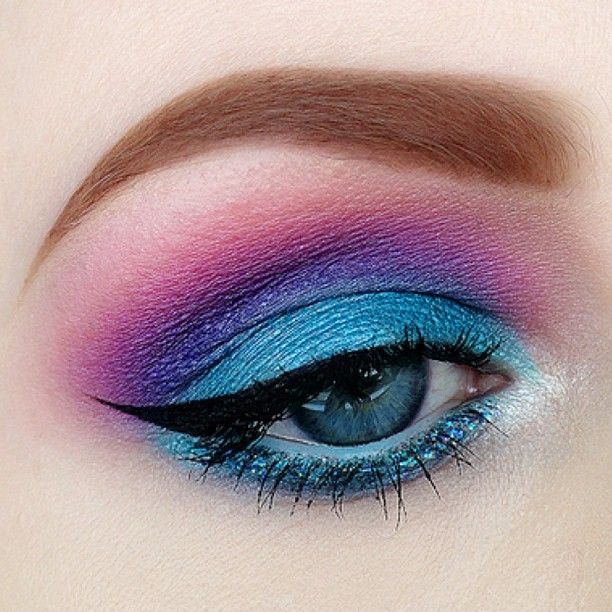 Each star sign has a prevailing colour or two, and Aquarius's are turquoise and violet. As an air sign with roots in water, these come as no surprise — vivid jewel tones have always been reminiscent of the ocean and the natural beauty of the sky. However, turquoise and violet can be a little tough to incorporate into your daily makeup, unless you know how.
Rock your Aquarius colours on the eyes by using them as an accent shade. Whether you decide to brush some purple all over the lid, or go for a unique look with a shimmery turquoise shade in the inner corner, this is sure to draw attention. Of course, it doesn't have to be something you wear on the day-to-day — break out your bolds for a night out, or when you're feeling extra in tune with your zodiac sign. We love the Napoleon Perdis Loose Eye Dusts in The Life Aquatic and Indigo Girl for pigmented colour.